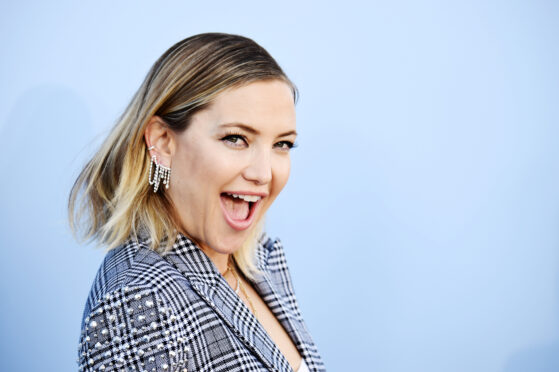 It's great to catch up with old friends, unless it ends in murder. I'm not talking about my last trip home to Scotland, though there was nearly a square go over who got the last Tunnock's Teacake at my pal's house.
Truth Be Told is a cracking series on Apple+ I've been binge-watching at home over the past week. It stars the brilliant Kate Hudson, daughter of Goldie Hawn, opposite Oscar-winning actor, Octavia Spencer.
Spencer, who won the Oscar for her role in The Help, is also an executive producer on the show which sees her play a true crime podcaster whose old pal, played by Hudson, asks to help investigate a murder.
The pair are real-life pals, but Hudson wasn't shy in revealing how Spencer wasn't afraid to lay down the law!
"She demanded so much of me, we had a really tough time on set!" she said with a wink.
"Ross, you've interviewed a lot of people and I'm sure they always say it comes from above. When you have great energy on the set and you have a really good leader, that's where it all comes from.
"Octavia is that leader, she is just lovely, warm, generous, intelligent, attentive, and makes everyone work at their best."
The show is one of those gripping mysteries where you're not quite sure who's good and who's bad, and central to it is the relationship between the two main characters.
"You have these moments that go beyond the whodunit," added Kate. "It's also how we all relate to each other, so it's really juicy. I think that's going to keep a lot of people engaged.
"We could disarm each other and at the same time, Octavia and I could make each other cry in five seconds. We really energetically fed on each other."
Spencer produces the show along with Reese Witherspoon and I asked her what she thought of Hudson when she was considering her for the role of the mysterious Micah.
"Octavia the producer thinks of Kate, the actor, as one of the greatest actors out there and it's an honour that she said yes, because she made our season that much more fun – for Octavia the actor – but also for our viewing audience because she brings such a richness, such a depth to Micah," she said. "Meanwhile Octavia the actor is excited to be working on a show that's extremely fun and a genre that I actually do watch every night.
"Kate and I met in passing at some sort of awards event and we're fans of each other. And just to play opposite someone who is always ready to play and mix it up is great."
That enthusiasm shines through in the show, Spencer really does seem to be a fan of these grisly podcasts and TV shows.
"Octavia loves true crime, I can attest to this," added Hudson. "Octavia not only knows every true crime series – or has seen it – but also she knows things that are happening in real life.
"She gets really into how crazy some of these stories are."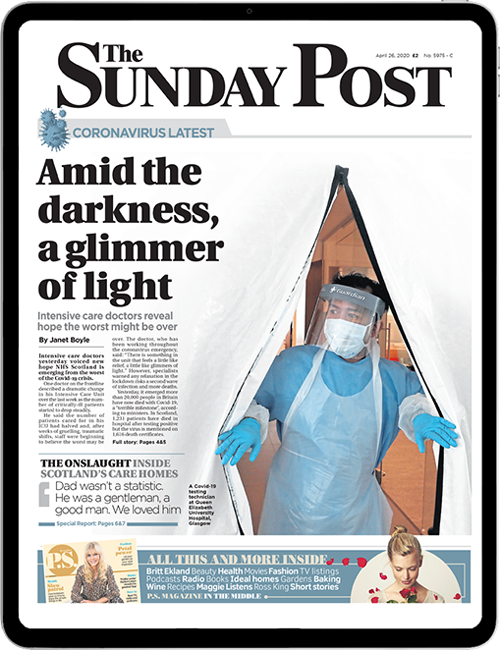 Enjoy the convenience of having The Sunday Post delivered as a digital ePaper straight to your smartphone, tablet or computer.
Subscribe for only £5.49 a month and enjoy all the benefits of the printed paper as a digital replica.
Subscribe