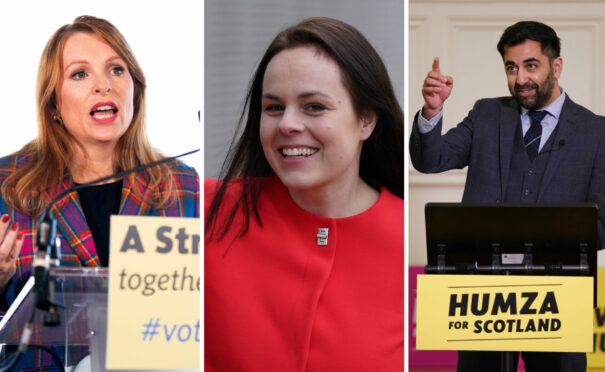 Scots will not be ready for another independence referendum until a stronger economic case is made to break from the UK, according to SNP leadership hopeful Kate Forbes.
One of the three candidates to take over from Nicola Sturgeon, the finance secretary said voters need to better understand the everyday economic benefits of independence, but added: "We're not there yet."
Early polls of SNP members, who will choose the party's new leader and Scotland's next first minister, put Forbes ahead of rivals Humza Yousaf and Ash Regan but many are still undecided.
In an interview with The Post, Forbes said: "The cost of living is top of people's concerns but why in an energy-rich nation like Scotland are people are struggling to afford energy bills?
"We need to be on the front foot in preparing the ground and making the case for independence.
"I would like that to be sooner rather than later but I also want it to be at the point when a majority of people can see that independence is the answer on these issues, and we are not there yet.
"I think there is a large number of people who can be persuaded, but haven't been persuaded by our approach to date."
Forbes, a member of the Free Church of Scotland, is fighting to regain momentum after her campaign crashed into controversy on the first day when she spoke about her religious beliefs.
Forbes said she would not have voted for gay marriage and believes children should not be born outside marriage.
Many of the MSPs who had helped launch her campaign immediately left it while the party's most senior politicians questioned her suitability to be first minister. However, Forbes had also insisted she would not row back on equality legislation, wanted Scots to love and live whoever and however they wanted, and questioned how liberal her critics are if they are intolerant of her religious beliefs.
Intervening last night, the Scottish Association of Mosques said it was "refreshing" to hear a political leader talk about their religious values and principles in "an open and transparent way".
Yousaf, another leadership candidate, is also embroiled in the row over faith after he was accused of hypocrisy for implicitly criticising Forbes before being accused of deliberately dodging the final vote on gay marriage because he was "under pressure from his mosque."
He has denied it but former minister Alex Neil stood by his claims that Yousaf had asked to skip the vote adding: "I have witnesses."
Meanwhile, Yousaf said the Scottish independence movement should not get stuck in a "quagmire of process" as Sturgeon's plan to turn the next general election into a de facto referendum continues to be debated.
Yousaf said if he becomes leader, the party will have a series of regional assemblies so "honest and frank discussions with members" can be held. Meeting supporters at the V&A Waterfront in Dundee, he said these would inform the SNP's annual conference in the autumn.
He said: "I think all options within a legal framework should actually be on the table. I'm not wedded to the de facto referendum idea. I think there's advantages but certainly disadvantages.
He continued: "The next step is we get off the process and talk about policy, that we get out there, restart the Yes campaign, knock on doors, pound the pavements and speak to people and make sure there's a sustained majority for independence.
"That's the next step. We don't want to be stuck in a quagmire of process."
Ash Regan launched her leadership campaign on Friday with a pledge to deliver independence with a "voter empowerment mechanism", similar to Sturgeon's plan to turn elections into single-issue referendums.
The former community safety minister yesterday attempted to clarify what she called her new path to Scottish independence, saying a majority for independence supporting parties in any election would be enough to start breakaway negotiations with the UK. She said further so-far unspecified steps would be taken if Westminster refused to negotiate.
She said: "The SNP doesn't need any more mandates. What is required is an unequivocal instruction from the Scottish people.
"A Panelbase poll of 1,026 Scots for The Sunday Times today shows Forbes slightly ahead of Yousaf among SNP voters with support for her at 20%, Yousaf on 18% and Regan on 9%.
However, the survey, conducted between Tuesday and Friday, shows Forbes is further ahead when all voters are included with 23% backing her to succeed Nicola Sturgeon, while 15% favour Yousaf and 7% Regan. Asked to rate their performance as government ministers, Forbes had an approval rating of +14, Regan +3 with Yousaf on -16.
Meanwhile, Scottish Labour said the SNP leadership race reveals the party's "wheels are coming off". Deputy leader Jackie Baillie claimed Nicola Sturgeon's resignation has plunged the SNP into chaos, with the candidates threatening to axe policies billed as crucial just a few weeks ago.
Baillie said: "After years of iron-clad discipline, the wheels have come off the SNP wagon. Flagship SNP policies are being ripped apart and candidates can't even agree on how to pursue their independence obsession."
Nominations in the leadership race closed on Friday, with the result expected in four weeks.
STV is to screen a debate involving all three candidates on March 7 while BBC Scotland also hopes to stage a debate. Nine hustings are also planned.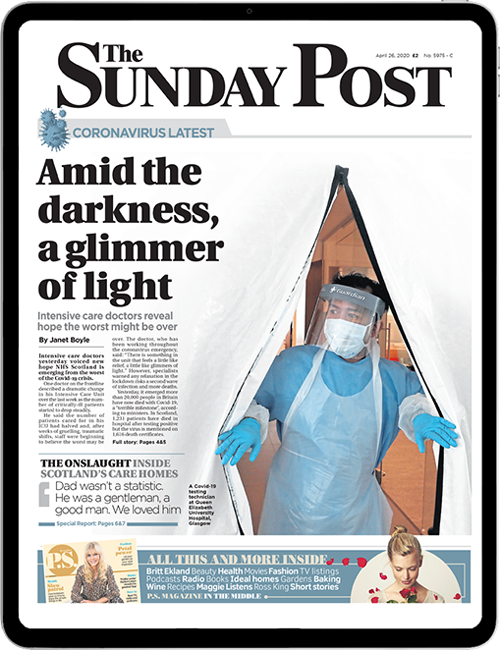 Enjoy the convenience of having The Sunday Post delivered as a digital ePaper straight to your smartphone, tablet or computer.
Subscribe for only £5.49 a month and enjoy all the benefits of the printed paper as a digital replica.
Subscribe