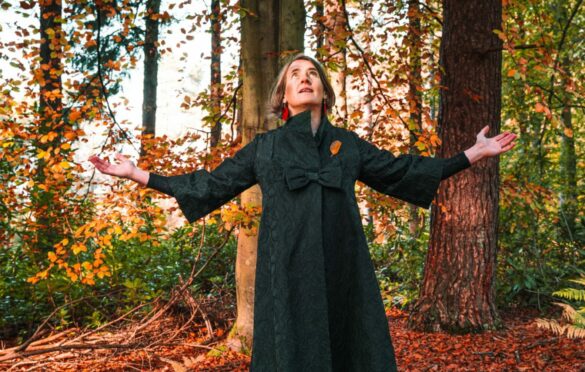 It was German philosopher and composer Friedrich Nietzsche who described folk music as the original melody of man, the musical mirror of the world.
Karine Polwart, one of Scotland's most prolific and respected folk artists, agrees that the history and information found in folk songs gives a strong sense of who we are and how we got to this point.
They are also, she says, songs that provide us with warnings, and that is one of the reasons why she has found herself writing more often about our climate and environment.
"It's what got me into folk music in the first place, because the songs felt like a documentary. They told me of the people who had gone before me and how we got to where we are," explained Polwart, a seven-time winner at the BBC Radio 2 Folk Awards.
"There is something about folk songs that provides wee clues as to how things used to be, and sometimes they can be quite telling. They let you see things that have disappeared or are on the verge of doing so. Folk songs are a window into another time.
"I don't sing folk songs with a dewy-eyed romantic head on, I sing them because they are full of information and almost like little warnings for how things are and how they might be.
"I once recorded a song called Echo Mocks The Corncrake. A corncrake is a wee bird that used to be found in the middle of Edinburgh in the 18th and 19th Centuries and now it's endangered, only found in places like Eigg and Tiree. But it's obvious when you listen to the song that everyone used to know this bird."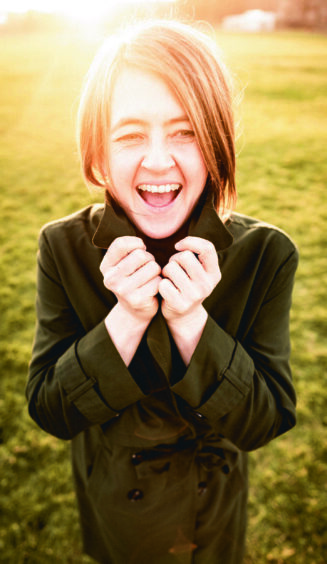 Before becoming a full-time musician just over 20 years ago, Polwart had been a philosophy tutor in a primary school, and later spent six years working with Scottish Women's Aid.
She continued: "What drew me to folk music was lots of the songs were about the work I did, loads of them were about everyday experiences, about cruelty or injustice or resistance to that.
"I was really interested in songs about women's lives, about labour activism, about changing the world for the better, and our song traditions are like a history of that.
"The first time I explicitly wrote about the environment was with regards to the Trump golf course in Aberdeenshire, which was a massive political issue around the tussle between business development and environmental protection.
"The climate crisis and environment is one of the big issues of our time, so it feels impossible for me as a writer not to write about it. It's been a growing awareness for me over the past decade.
"I think my political muscles were more attuned to issues of wealth or gender inequality before, and so while I've always been relatively politicised, it's only in the last 10 years I've seen that all of these things are connected, that loads of wealth inequality comes from a place where land and resources are being misused and unfairly allocated.
"That's been a relatively recent understanding for me, and has since dominated my thinking as a writer and maker of stuff. It's the big issue we can't duck."
Polwart, 50, is a mum of two and she says it is the younger generations who are prompting the calls for change, and it is those generations, and future generations to come, for whom we have to make big changes.
"I have a child in primary school and one at high school, and it is something the kids are aware of and talking about. It's the big political issue for my kids' generation, and it's the next generation up – those in their 20s – who are joining all the dots around realising change.
"It's not just thinking about this generation, but generations to come.
"Maybe that's one thing that comes from being a folk musician – my career started by singing songs that are hundreds of years old, which only exist because people wrote them down and cared for them, and passed them down, so already there is a sense of owing a debt to people in the past.
"But I think I owe a debt to people who don't yet exist, and that feels like a change in my thinking, considering lineage and ancestry but not just thinking of it backwards but also forwards.
"Not just thinking of your children's future, but people 100, 200, years from now and the responsibility we have to them."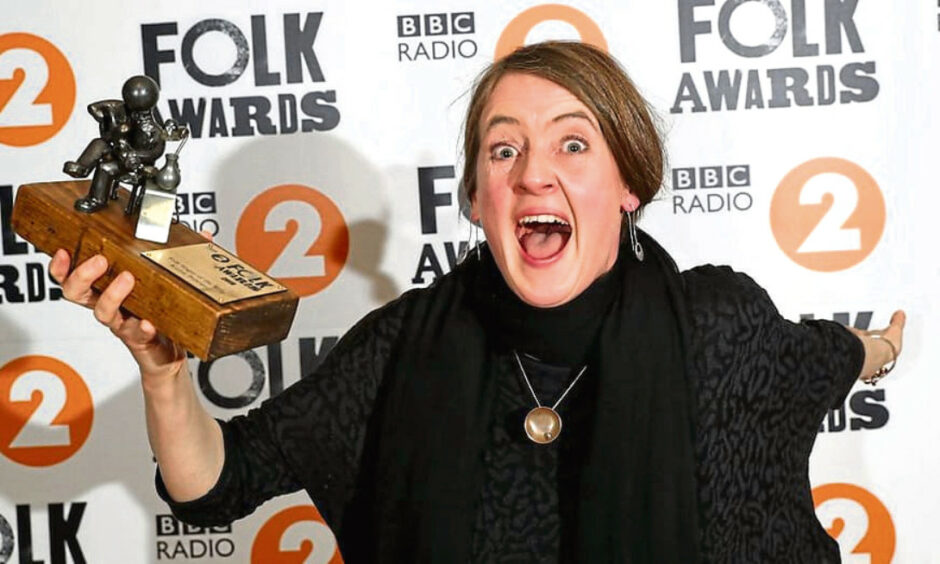 Polwart has written about the subject not just for her albums, but also in a stage show, Wind Resistance – about Scotland's peat bogs and the protection of them – and in a beautiful new children's book, The Queen Of The Birds, which Polwart describes as a "retelling of an old folk tale that deals with the environmental catastrophe through the lens of birds".
One of the most exciting projects she is currently involved with is the Let It Grow project, which began life as the commissioning of a new song, Enough Is Enough, which she was asked to write this time last year, and which has turned into a call to arms for the public to record their own version and share it online.
"It came from Oi Musica, a street band participative project in Edinburgh, and Soundhouse Choir, one of the big choirs in the city, who came together and wanted to create a piece of music with the idea it would connect the climate crisis and Cop26 being held in Glasgow," Polwart explained.
"It plays on the idea of the nursery rhyme of the tree, the fish, the bird and the bell, and the legend of St Mungo and Glasgow's coat of arms.
"Part of the song's mantra comes from thinking about the idea of what enoughness is, and that the problems attached to the climate crisis are to do with just wanting and extracting too much.
"So while it was written as a project for these two groups, there was a hope it would be turned into materials that could be picked up by anyone, and there has been six different projects commissioned from around the world by Let It Grow, including versions from Ghana, Belgium and a hip-hop collective in Glasgow.
"It's beautiful to see, because as a writer of music it's what you want your music to do – land on other people's tongues."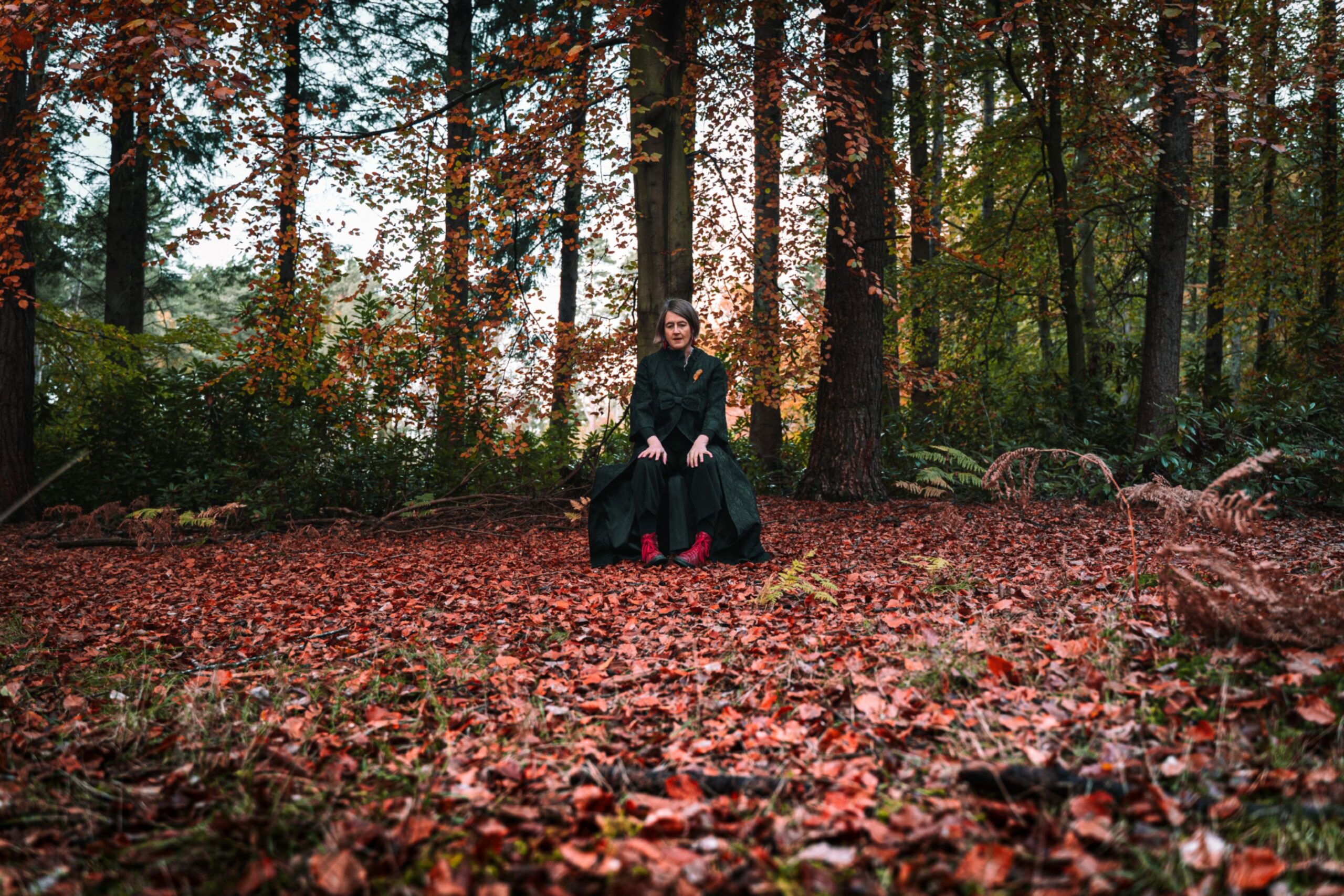 Polwart says she hopes Cop26 can make some meaningful and swift changes to the way we live our lives, but believes communities can prompt small but significant change at a grassroots level.
"It's a desperate time and things don't look good. Cop26 has a lot of work to do around changing our behaviour, but it's still possible for people in small communities to make changes that actually have an immediate and positive impact on people's lives. It happened in my village of Pathhead in Midlothian, and I think it's happened in a lot of places.
"We lost our bus service during lockdown last year, meaning people without a car or internet lost access to fresh food, so some folk set up a fruit and vegetable delivery service and that has grown into a permanent project.
"I take heart from that. We can't make the big political changes, but there's a grassroots changing of behaviour that we can have influence on. We have no alternative but to be hopeful and work alongside others to make these changes. Some of the changes might have to happen quicker than we think is possible, but Covid showed how quickly things can happen.
"We truck along thinking change will be gradual, but all the stuff around the climate emergency suggests change will happen quicker than we can get our heads around, so I think there are things that seem impossible now, but in two years' time will absolutely be happening.
"Because, simply, there is no alternative."
---
Karine Polwart, Soundhouse Choir and local community groups will sing Enough Is Enough live on November 10 at 12.50pm outside Govan & Linthouse Church, alongside a performance from giant puppet, Storm.
See letitgrow.scot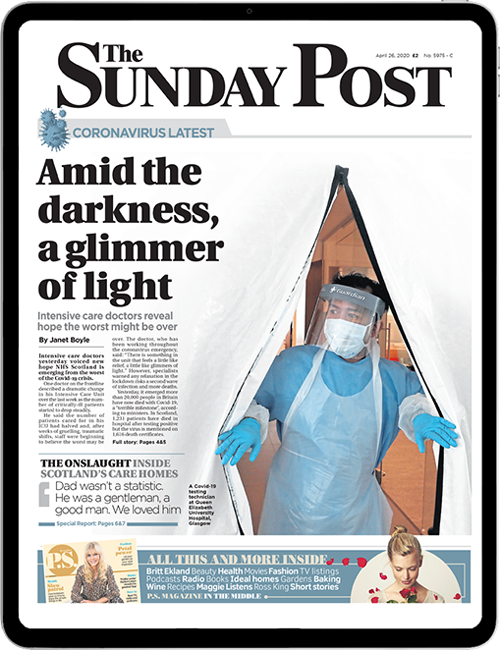 Enjoy the convenience of having The Sunday Post delivered as a digital ePaper straight to your smartphone, tablet or computer.
Subscribe for only £5.49 a month and enjoy all the benefits of the printed paper as a digital replica.
Subscribe