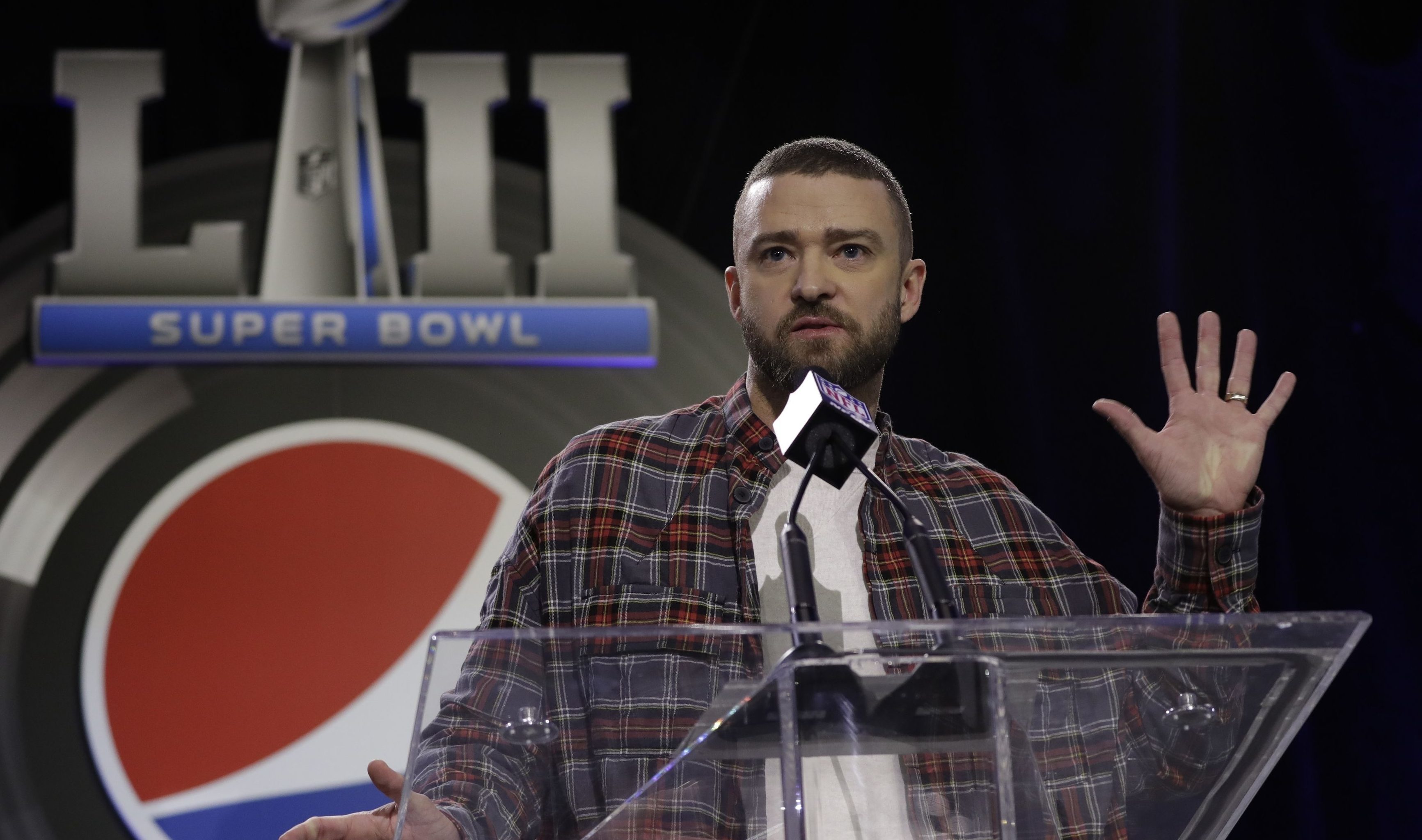 JUSTIN TIMBERLAKE has ruled out being joined on stage by either Janet Jackson or his former NSYNC bandmates for this Sunday's Super Bowl half-time show in Minneapolis.
Timberlake will perform at the event for the third time and the first since 2004 in Houston when he ripped Jackson's top and briefly exposed her breast, which was covered by a nipple shield, in a wardrobe malfunction.
Bookmakers are currently taking bets on whether Timberlake will use Jackson as part of his display at U.S Bank Stadium for Super Bowl LII but he dismissed both that suggestion and a reunion with his old band NSYNC, who were involved in the 2001 half-time show.
The most memorable Super Bowl halftime shows from Michael Jackson to Beyonce
Asked about the possibility of having NYSNC or Jackson as special guests, Timberlake said: "Well, no.
"To be honest, I had a ton of grand ideas about special guests. We talked about it a lot. There's a whole list.
"I think Vegas has a lot of odds on it, I heard. From NSYNC to Jay(-Z), to Chris Stapleton to Janet. But this year I'm just excited. My band, the Tennessee Kids, I feel like they're my special guests and I'm excited this year to rock the stage. It's going to be a lot of fun."
As well as being quizzed on favourite doughnut flavours and being serenaded by a reporter singing 'happy birthday' having turned 37 on Wednesday, Timberlake was also asked about his friendship with New England Patriots quarterback Tom Brady.
Brady, who is bidding to win his sixth Super Bowl title this week at the age of 40 when his team face the Philadelphia Eagles, revealed he had a man crush on Timberlake earlier in the week.
On Thursday, the singer expanded on their relationship as he revealed he tried to gee Brady up before his team sealed their Super Bowl spot by beating the Jacksonville Jaguars.
"I actually texted Tom before the Conference Championship Game and I said, 'I'm going to the Super Bowl, are you going to the Super Bowl?' – just to get him fired up," Timberlake said.
Super Bowl LII: The big talking points ahead of American Football's biggest game
"Obviously schedules always get in the way of I guess 'bro-time', but Tom's great, he's the greatest of all time, officially. Tom's definitely the type of dude you'd invite over to watch the Super Bowl with you, the problem is he's always in the Super Bowl!
"He has great hair, though, I mean great hair. I'd say he's on my list (of man crushes). The feeling is reciprocated. If you want to make this official.
"We've played some golf together, that's one thing I enjoy doing a lot.
"Any time you get to share Tom like that away from everything, with somebody that you have a lot of true respect and admiration for…how seriously he takes his craft and how great he is at it.
"I know that we're very like-minded people and so it's nice to be around somebody like that and not just hang with them, but also pick their brain on what makes them so great. Maybe take a little bit of the Brady sauce!"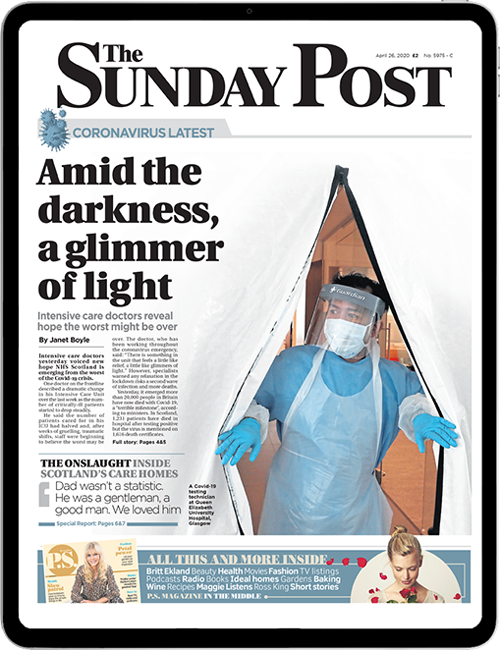 Enjoy the convenience of having The Sunday Post delivered as a digital ePaper straight to your smartphone, tablet or computer.
Subscribe for only £5.49 a month and enjoy all the benefits of the printed paper as a digital replica.
Subscribe