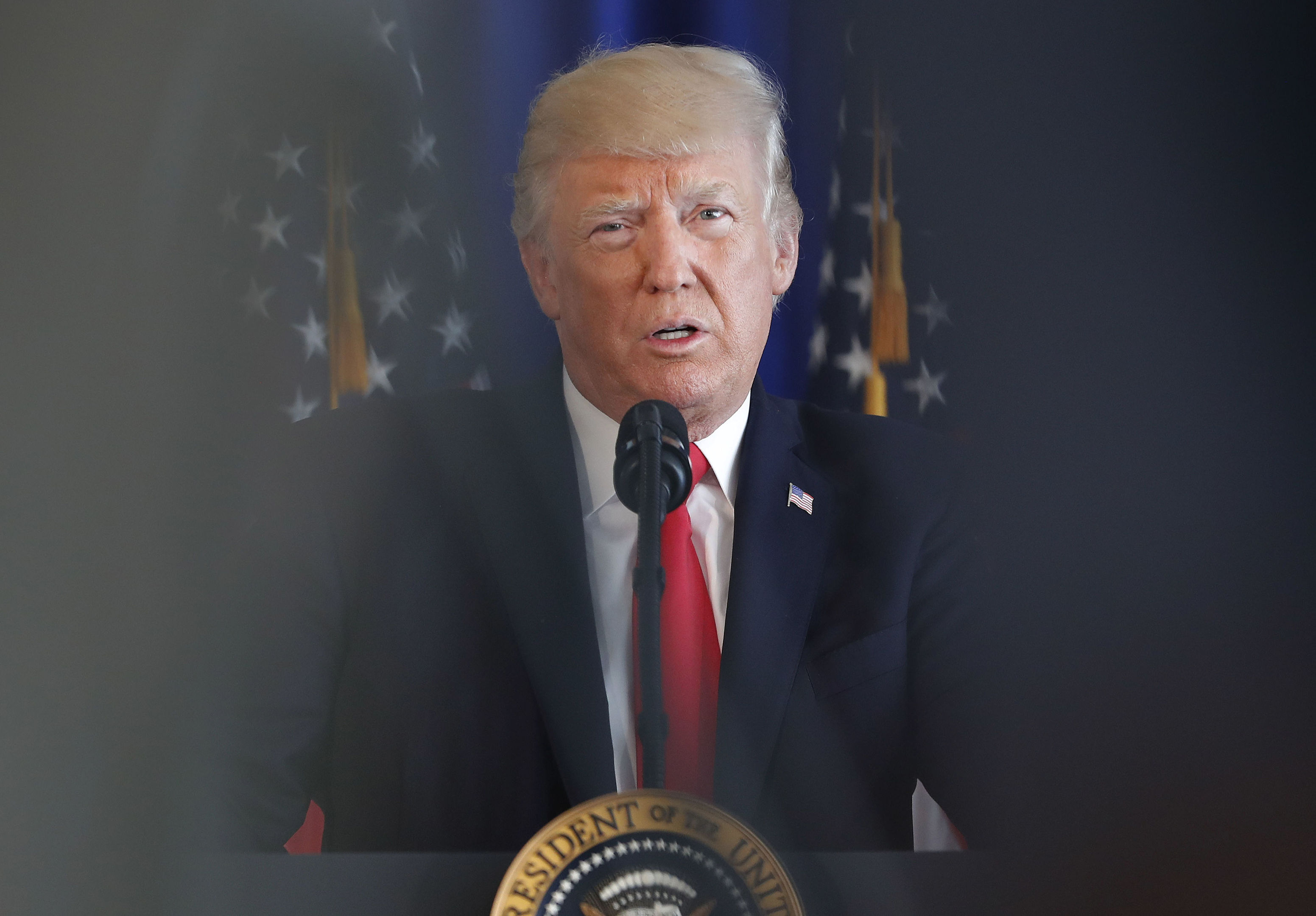 DONALD Trump is destroying attempts to prevent a nuclear war with North Korea by "wreaking havoc" on Twitter, experts have claimed.
As diplomats work behind the scenes to prevent Washington's confrontation with Pyongyang escalating into a full scale conflict, President Trump has continued to post a series of inflammatory online remarks – including one where he described America's deadly arsenal of nuclear weapons as being "locked and loaded".
However, Professor Scott Lucas, an expert in international politics at the University of Birmingham, warned efforts to "rein in the president", including hiring new White House chief of staff John Kelly, could prove fruitless as the Twitter tirade continues.
The social media posts included a tweet on Friday morning which read: "Military solutions are now fully in place, locked and loaded, should North Korea act unwisely. Hopefully Kim Jong Un will find another path!"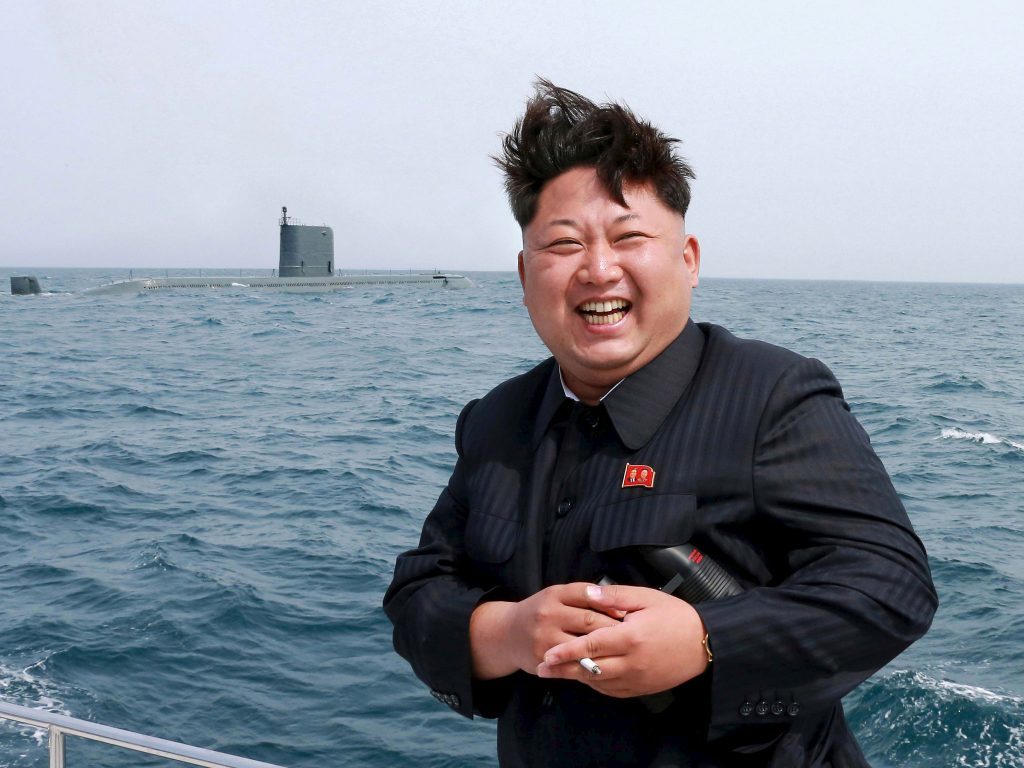 Professor Lucas said: "The line was that John Kelly, who is a retired four-star general, would finally rein Trump in, but there is no way that, when this man can put himself in a locked room and watch morning US TV, you can stop him wreaking havoc on social media.
"The question now is, after Trump escalated the situation with his words this week, will the adults take control when it comes to action?"
He added that President Trump was "much more restrained" during a press conference on Friday afternoon, just hours after the "locked and loaded" tweet, but the bold statements continued, including one insisting that the leader of North Korea will "regret it fast" if he "utters one threat" against American territory or allies.
Chinese President Xi Jinping appealed to both sides for calm amid fears the worsening war of words between North Korea and the US could lead to a military conflict with catastrophic consequences for the region.
In a telephone conversation with US President Donald Trump, Xi Jinping urged both sides to avoid words or actions that could worsen the situation.
Professor Lucas said: "The Chinese and the US have been talking behind the scenes for months about what to do. The US has even had behind-the-scenes talks with North Korea since June.
"What Trump did is try to rip apart that diplomatic track by trying to immediately wave his own missiles against those of North Korea.
"Had Trump not gone on Twitter, the focus of this crisis, as it has been for weeks, would be on diplomacy."
Meanwhile, Boris Johnson has said the regime of Kim Jong Un is responsible for the crisis over North Korea's nuclear programme and must now "fix it".
In a series of postings on his Twitter feed, the Foreign Secretary said Britain was working with the United States and allies in the region to find a diplomatic solution to the stand-off between Pyongyang and Washington.
"The North Korean regime is the cause of this problem, and they must fix it," he said.
"The international community is shoulder to shoulder in ensuring North Korea stops its aggressive acts.
"We are working with the US and our partners in the region to bring this crisis to a diplomatic end."
The crisis blew up following the disclosure that US intelligence analysts had concluded North Korean scientists had developed a nuclear warhead small enough to fit on a ballistic missile.
It prompted Mr Trump to warn that he would unleash "fire and fury" on North Korea if it did not stop its threats.
Pyongyang responded by announcing plans for a series of missile test firings towards the US Pacific island territory of Guam – the home to two major US military bases.
Despite the increasingly bellicose statements, Mr Trump's comments did not appear to be backed by significant military mobilisation on either side of the Pacific, while a discreet diplomatic back channel with the regime is reported to remain open.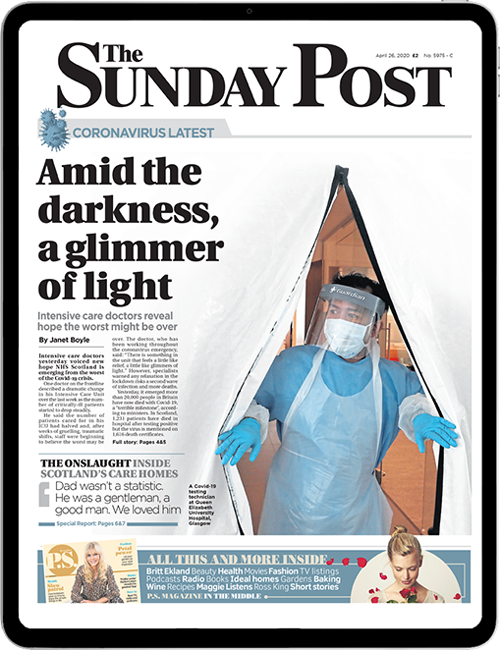 Enjoy the convenience of having The Sunday Post delivered as a digital ePaper straight to your smartphone, tablet or computer.
Subscribe for only £5.49 a month and enjoy all the benefits of the printed paper as a digital replica.
Subscribe