FAMILIES whose relatives have died abroad have told how they felt abandoned by the Government and their pleas for assistance ignored.
Hannah Bardell, who is Livingston MP for the family of Kirsty Maxwell, said its treatment has been "disgraceful" and is pushing for better support.
"It's very hard to believe there has been so little progress and so few answers a year on from Kirsty's death," she said.
"This weekend my thoughts and prayers are first and foremost with her family.
"I cannot imagine how devastating and difficult the last year has been.
"As their local MP I have been pressing the Foreign and Commonwealth Office (FCO) for answers and my team and I are giving all the support we can.
One year on, family of Scot Kirsty Maxwell fight on for the truth as judge threatens to close Benidorm balcony fall case
"However it's clear the system does not give adequate support for families who lose a loved one abroad in circumstances such as these.
"I've set up an all-party group at Westminster on deaths abroad in suspicious circumstances and held a debate to try to get better help and resources for families.
"How many more families will be left in this position – abandoned and unable to properly grieve – until the system is improved?
"I feel like I'm having to do the FCO's job for them a lot of the time. Furthermore, it strikes me as odd that the very same department that does diplomatic relations also has to deal with consular services and deaths abroad."
A report released in 2014 blasted the FCO's "timid and cautious" approach to dealing with families whose relatives had been killed abroad, and said the service "actually added to their trauma and distress".
Bereaved relatives said there was poor communication and compassion from consular staff, who were wary of challenging foreign authorities on decisions for diplomatic reasons.
Despite recommendations to improve, many families are still experiencing the same difficulties years later.
One Scot, Julie Pearson, was found dead in Israel in November 2015, 24 hours after allegedly receiving a beating from her boyfriend.
Back in West Lothian, her family were oblivious until a friend called to tell them three days later – then they had to inform the FCO themselves.
Her aunt Deborah Pearson said she has to disguise her phone number when calling the Foreign Office to get staff to pick up, despite promises of support from former Prime Minister David Cameron and Foreign Secretary Boris Johnson.
Deborah, 58, said: "I was treated as a complete inconvenience, as if I was a pain to them. They have been absolutely useless."
Lisa Brown was just 32 when she vanished from her home in Cadiz in November 2015.
Lisa, originally from Alexandria, had been living in Spain with her eight-year-old son Marco but had failed to pick him up from school and the alarm was raised. Despite her body never having been found, her family and Spanish police believe she is dead.
Her sister Helen Jordan, 52, said she and her two brothers and elderly mum have had to probe Lisa's disappearance themselves and have been left devastated following the collapse of the case against Lisa's boyfriend Simon Corner.
This week, a Spanish judge decided to shelve the case against Corner due to the "lack of concrete proof". He had been arrested at Heathrow Airport less than a week before, and was supposed to be extradited to Spain to face trial.
Helen said: "The Foreign Office, the Government, they've done nothing at all for us, and now we end up finding out things before they do.
"They say the same spiel that 'we are assisting the family' but things could be done an awful lot better."
The Foreign Office said: "The death of a loved one is hugely distressing, particularly if it happens overseas, and the families of those you mention have our deepest sympathies.
"Our staff maintain close contact with the families of British nationals who seek our support when we are advised of their need for consular assistance.
"We cannot, however, interfere in another country's legal or judicial processes."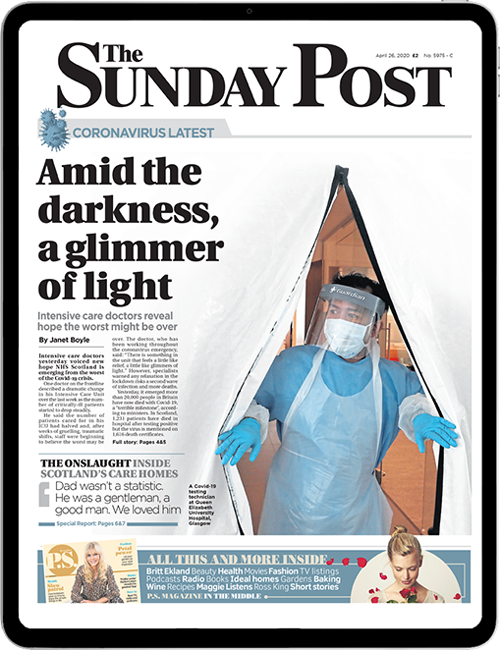 Enjoy the convenience of having The Sunday Post delivered as a digital ePaper straight to your smartphone, tablet or computer.
Subscribe for only £5.49 a month and enjoy all the benefits of the printed paper as a digital replica.
Subscribe