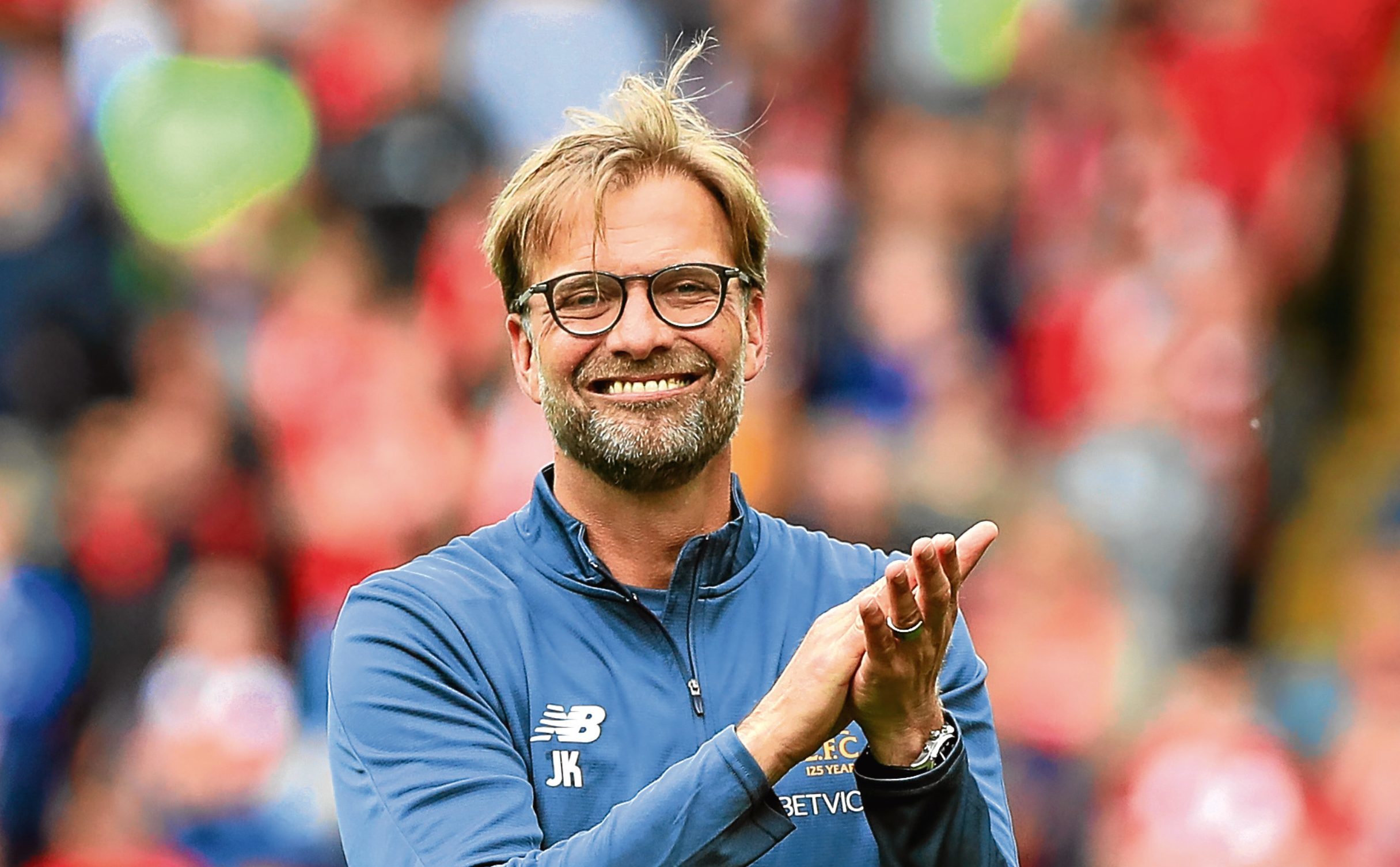 THE transfer market in the English Premier League is now in full swing, and some significant moves have taken place.
But as a Scot, and former Liverpool player and manager, by far the most interesting piece of business to date has been Andrew Robertson's move to Anfield.
Jurgen Klopp completed what looked to be a really good piece of business at the end of the week when he signed the 23-year-old full-back from Hull City for a fee, by all accounts, in the region of £8m.
From what I've seen of the young man, I think he will do well at Anfield.
He is a left-sided defender and can operate as an out-and-out full-back or as a left wing-back.
He likes to attack down the flanks and link up with the players in front of him to get crosses into the box.
I don't want to put the lad under any extra pressure, but I'm pleased he has signed and want to see him succeed as a Liverpool player.
From the off, he has positives in his locker.
He has clearly had a good education, from being a kid at Queen's Park before stepping up to play for Dundee United.
His attributes were noted by Hull City and Steve Bruce paid around £2m to take him from Tannadice.
Andrew's footballing education continued in Yorkshire, and he certainly didn't look out of place playing for the Tigers in the Premier League.
He is also a regular pick for Scotland, and Gordon Strachan rates him highly.
I remember the goal he scored for Scotland against England at Celtic Park in the friendly nearly three years ago.
From a personal point of view, the fact that he is Scottish adds to the attraction.
It's nice to see one of our own at Liverpool.
Our country has had a rich history with the club over a number of decades, and nobody needs to be reminded of the contributions made by the likes of Bill Shankly, Graeme Souness, Alan Hansen, Stevie Nicol, John Wark, Gary McAllister and many more.
But, let's be clear, Andrew hasn't been signed by Liverpool because he is Scottish. His nationality has nothing to do with it. He has been brought to the club because Jurgen Klopp believes the player can be an asset to what he is trying to achieve at the club.
So, that should give Andrew confidence right from the off and help him settle.
At some clubs, the manager might not sign every player and that can leave a new recruit needing to win over the head coach or manager from the first training session. That adds to the pressure.
However, that is not the case at Liverpool.
The manager signs every player – and that is good for Andrew.
He may well be a wee bit apprehensive in his first few days at Anfield, and that is only natural.
But he should relax from the first moment, enjoy the pre-season schedule and integrate with his new team-mates.
One of the many good things about being at Liverpool is that the club has a good group of players.
I'd be taken aback if any player was to say he didn't feel wanted at the club.
That is the case now and was the case when I joined 40 years ago.
Andrew is, I'm told, a level-headed boy and a good professional. He is also the type of player who has the enthusiasm and ability that will be appreciated by the Liverpool supporters.
They are very fair and give every player their backing.
So, Andrew has to believe in himself and enjoy this fantastic opportunity he has been given. He has joined a brilliant football club, with a wonderful history, and they have a chance of playing in the Champions League this season.
He has joined a team with many fantastic footballers in it and that can only benefit him.
He will work every day under Jurgen and his coaching staff and they will strive to improve Andy.
There is a strong work ethic and a really good atmosphere every day in training.
There is a good level of experience, while the top players from the Anfield youth set-ups are also given their chance when merited.
All in all, the move should be a good fit for all. I wish Andrew well.