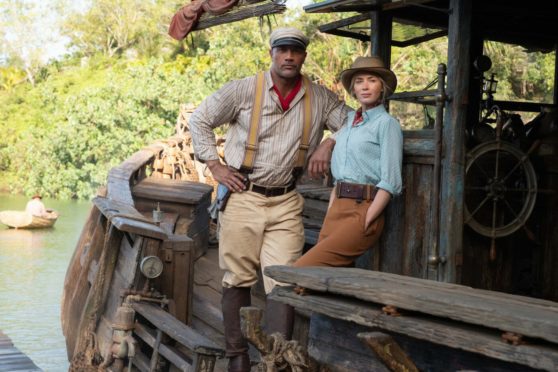 Making a movie couple is a difficult business. For every Meg Ryan and Billy Crystal in When Harry Met Sally there is a Hayden Christensen and Natalie Portman in the Star Wars prequels.
It's no criticism of their acting, sometimes there's just not that magical on-screen chemistry.
The unlikely duo of Emily Blunt and Dwayne Johnson for some reason have it in spades.
And it's thanks to them not being able to keep a straight face on set.
The pair were even told off by the director of Jungle Cruise, their latest movie, for having too much of a laugh.
"I think you feel that in a lot of the scenes," Emily told me. "There were days when I don't think there was a straight take. The director kept saying, 'guys, I need something I can use.' It was such a joy.
"Dwayne had the time of his life! We shot it three years ago and it was delayed because of Covid.
"I'm just so grateful it's coming out now because it was such a magical time. And I want people to see this film now. It's all about escape and travel and exotic places. It's sort of what everybody needs."
I sat down with the star of Mary Poppins Returns, Sicario and A Quiet Place and her Jungle Cruise co-star Dwayne last week to chat about their swashbuckling family adventure.
Emily was looking gorgeous and about a 10th of the size of man-mountain Dwayne.
She always looks fantastic and was glowing the last time I saw her. I was at Heathrow and jumped on one of those buggies which take you to your terminal (my knees aren't what they used to be) and onboard was the lovely Emily. I must have sounded like I was following her when I said that but I promise I wasn't stalking her!
Unlike Dwayne…
I spoke to the Fast And Furious star a few years ago in Hawaii and he told me he was going to be in the Disney movie and a few names were mooted.
He wanted only Emily to star and sent her a video. A bashful Dwayne didn't want to admit to being so keen last week, though.
"I remember talking to you in Hawaii, Ross, and I said 'I'm making Jungle Cruise with…Scarlett Johansson and I can't wait'. You said Scarlett would be great, didn't you?" he winked.
Emily looked aghast! "Did you say that?" Emily grilled me. "That's so messed up, why would you say that?
"It was the most touching video (from Dwayne)! I felt very flattered because it was lovely but also a little bit scared for my life because it was stalkerish…
"Of course I didn't respond. Ross, can you confirm that's an English thing?
"When someone comes at you with too much enthusiasm you have to shut them down a little."
I did indeed confirm the English tendency to be unenthusiastic.
"See, I told you! It's not personal!" laughed Emily. "Ross, thank God you're here."
It's not often I hear that!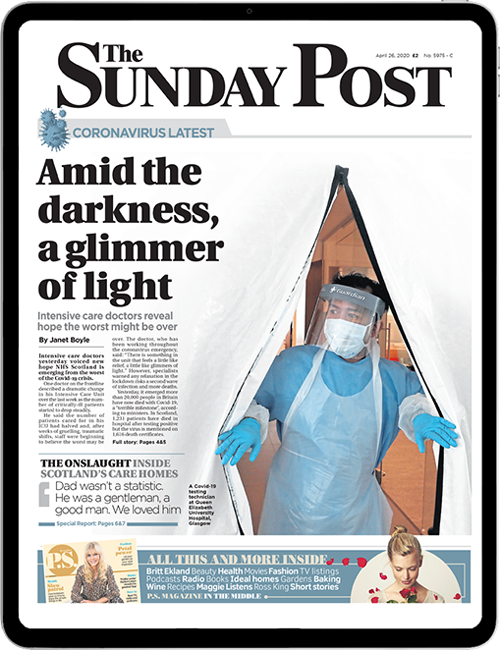 Enjoy the convenience of having The Sunday Post delivered as a digital ePaper straight to your smartphone, tablet or computer.
Subscribe for only £5.49 a month and enjoy all the benefits of the printed paper as a digital replica.
Subscribe