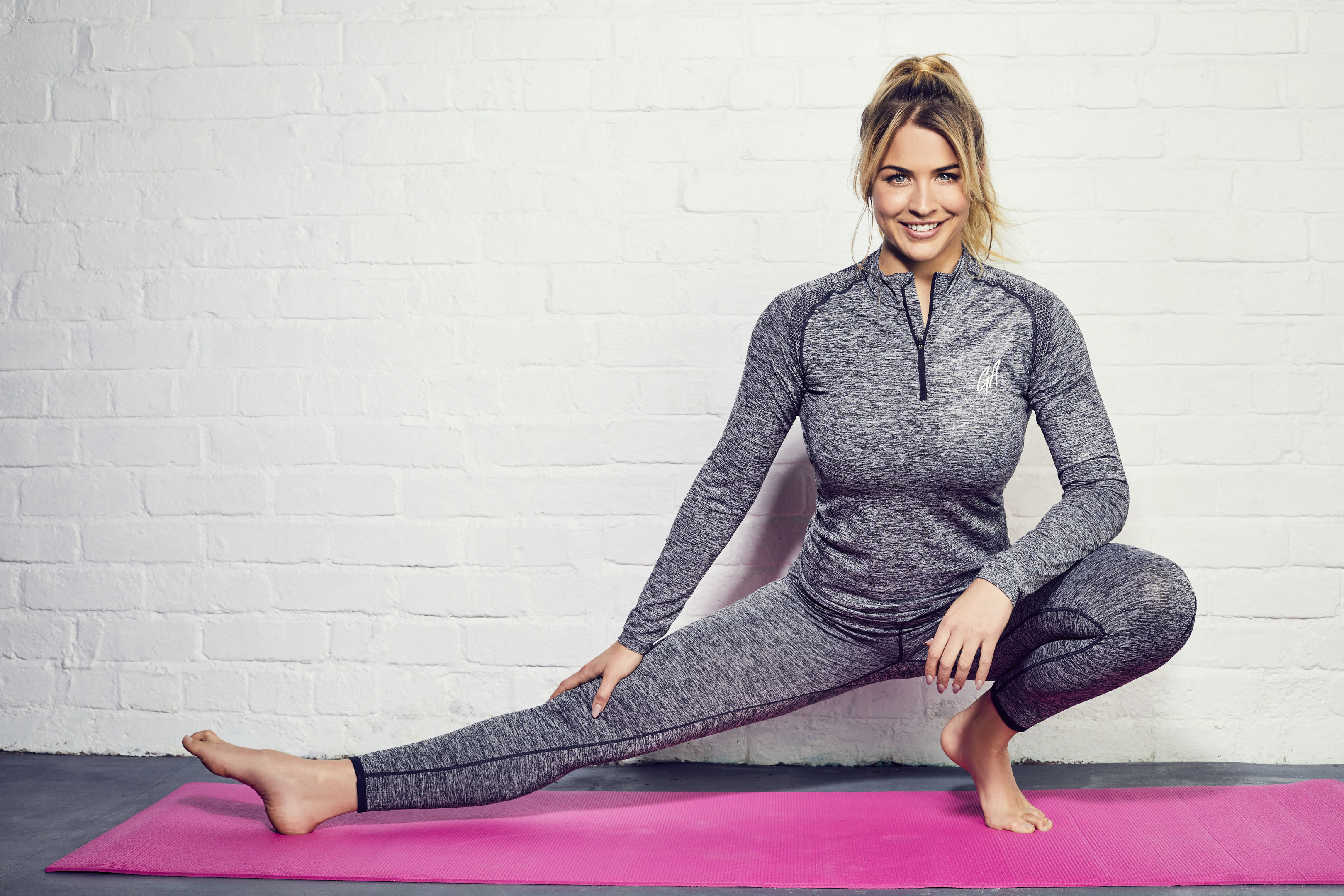 THEY were the "are they-aren't they" talking point of the nation during last year's Strictly.
Gemma Atkinson and professional dancer Gorka Marquez may have had other dance floor partners – she with pro Aljaz Skorjanec and he with singer Alexandra Burke – but it was their own pairing that everyone was interested in.
And although they had exchanged phone numbers earlier in the series, Gemma, 33, has told iN10 how some festive bonding sealed their romance – and how deeply he's found a place in her heart.
"I didn't think I'd come away from the show with a fella or a great mate – but I've come away with both," said Gemma, who is also still close friends with Aljaz.
"It was difficult during the show because you're only there on a Saturday and you're with your partner.
"But after it finished, we hung out together over the Christmas period and then went on the tour.
"We both wanted to see what it was like outside of the Strictly bubble.
"I'm very aware that when you're doing a job with someone that it's not real life.
"On Strictly there are cameras everywhere and you don't get a minute to yourself. It was afterwards that we realised how well we got on and how much we liked each other.
"Gorka's very funny but he's a very old-school gentleman, which I love. He's very caring.
"He's close to Aljaz – who I call Buddy, from the movie Elf, because he's always so happy and cheery – so they must have the same sense of humour.
"I love when someone makes me laugh and he does that without trying.
"It's a blessing as I'd been single for two years. I think you know it's a good thing when it's not expected and it comes out of nowhere."
Such is the closeness of their relationship, Gemma has even been talking about having a family – but not just yet.
While she's a doting aunt to her older sister Nina's three young kids, she says they are enough for now. "I would definitely love kids, but I still feel too young," she confides.
"I'm 33 so there's loads of time. If somebody said to me you could have a baby now I'd be like, 'No, I'm good, thank you!'"
Gemma confesses that, usually being busy on a Saturday night, she hadn't seen Strictly and had no idea what she was letting herself in for.
From nervous novice, she went all the way to the final alongside Alexandra, Debbie McGee and eventual winner Joe McFadden.
"It was crazy, but it goes so quick and is one of the most incredible experiences of my life. I'd advise anyone to 100% do it.
"It changed my life and opened a lot of doors. It's something to prove to yourself, that you can learn a dance routine in four days, go and perform it in front of 15 million people and get judged by four strangers.
"Never in a million years did I think I'd be able to do that."
Gemma was still doing her breakfast radio show every weekday, finishing at 10am then spending the next eight hours training before heading home for some sleep and then starting it all over again.
But manic schedules and hard graft are nothing new for the Bury-born actress.
She played Lisa Hunter in Hollyoaks and became a favourite on ITV soap Emmerdale as Carly Hope and says having to quit the part was heartbreaking.
"I was doing my Key 103 radio show and Emmerdale together for six months and I just took on too much," explains Gemma.
"Leaving Emmerdale was one of the toughest decisions I've ever had to make.
"I just couldn't keep doing the two jobs and the radio show was closer to home and gave me more freedom to do other stuff.
"I was getting up at 4am, wasn't getting home until 8.30pm and then had to learn my lines.
"I had no social life at all and it was my mum who told me that I was getting so grumpy I had to leave one of the jobs.
"I chose to leave Emmerdale and I'm very grateful that it's been left open, so hopefully at some point I will return."
With acting on hold for the moment, Gemma has taken on another commitment.
Last month she swapped her local radio show in Manchester for national station Hits Radio alongside Gethin Jones. And she is also working on a new book, The Ultimate Body Plan, which is due to be published on December 27.
It has a 12-week fitness plan, 80 recipes and aims to set the record straight on some of the stories from her past, having spent more than half of her life in the public eye.
There will, she insists, be achievable workouts for all and as someone who spends a lot of time keeping fit, she has just launched her own clothing fitness range, GA by Gemma Atkinson.
"I was always getting sent fitness stuff and either it didn't fit or it wasn't the sort of thing I'd wear," she explains.
"I said to my agent that it was silly that we were sending all this stuff back and we should just do our own.
"I started looking into it about two years ago and I want women to feel comfortable and confident in the gym. It's all made to order and it's a thrill to see it all come to fruition."
Keeping healthy has always been key for Gemma, who lost her dad David, aged just 52, to heart disease.
He was a non-smoker and moderate drinker and in the years since he died Gemma has tirelessly given her support to the British Heart Foundation charity.
Losing her dad has made her even closer to her mum Sandra.
"I speak to my mum every day, she's one of my best mates. Whenever a job offer or anything comes in, she always the first one I check in with.
"She re-married when I was 10 and has had Peter in her life for 20-odd years now. He's been incredible with me and Nina.
"No one replaces your dad, but he's been my go-to. If anything it's just made me realise that life's too short. It's made us all closer as a family. We're always all round someone's house."
With Strictly, soaps, radio shows and a famous boyfriend, the perception may be of Gemma living a starry, showbiz lifestyle.
But she insists that's not the case.
"My life is very normal," she adds. "I live in the same town – I can walk to the house where I was born in 10 minutes – and haven't moved to London to pursue a celebrity lifestyle.
"I've got the same group of girlfriends I've had since I was 10 and I'm still very much a family girl."
And her interests are downright normal, too.
"I've got a weird fascination with anything David Attenborough does," laughs Gemma.
"And I love dinosaurs. I used to collect dinosaur magazines and I took Gorka to the Natural History Museum to show him the stegosaurus. Some people find it a bit boring, but I love all that stuff."
GA by Gemma Atkinson is available from gemmaatkinson.co.uk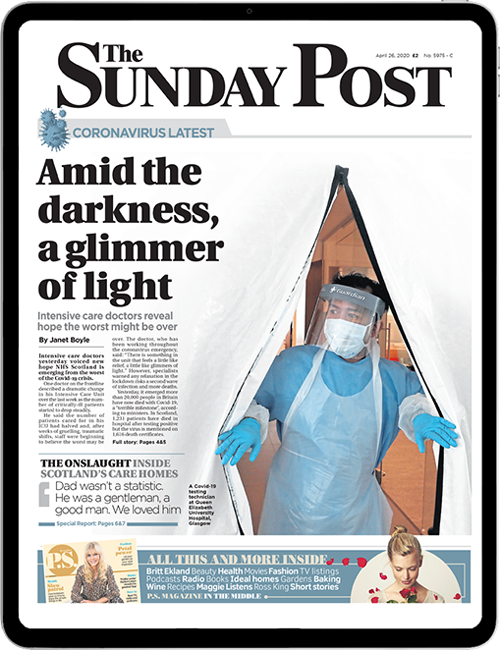 Enjoy the convenience of having The Sunday Post delivered as a digital ePaper straight to your smartphone, tablet or computer.
Subscribe for only £5.49 a month and enjoy all the benefits of the printed paper as a digital replica.
Subscribe