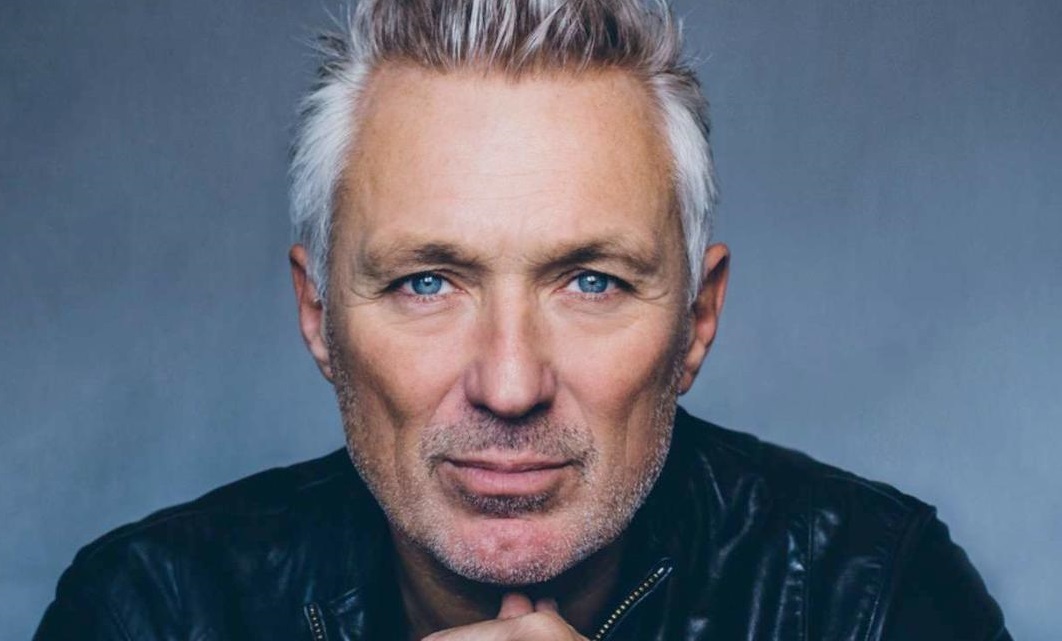 AS Martin Kemp looked out from the stage to a sea of people last year, he knew exactly what he wanted to do next.
He was in the midst of Spandau Ballet's successful tour that played to sold-out arenas and, although it was a great experience, he decided the next thing he would do should be much smaller.
"We were out on the road for 18 months and there was a part in the show when we played Through The Barricades where the lights come on in the arena and I just couldn't see the people at the back," Martin explained.
"They were like specks of dust and I realised that's how those people would be seeing me as well, even with the big screens they wouldn't have a great view.
"It made me want to go on stage in a much more intimate environment and speak as a real person."
Martin set up "An Evening With" tour, where he would be interviewed about his life and career and then spend half an hour answering questions from the audience.
He's bringing the show north of the border to Bathgate tomorrow evening.
"Each show is different," he said. "It depends on where we are, but some are rowdier than others.
"The audience questions at the end can be the most fun part of the night.
"The show gives me a chance to say everything I can't say in the media and it's achieving what I wanted it to achieve, which is allowing people to get to know me.
"When Spandau Ballet goes out on the road it's a massive machine with 100 people working on the tour and six big trucks, but with this it's just me and my PA in a car.
"Usually when I come to Scotland it's to Glasgow or Edinburgh but that's another nice thing about these shows – they're held in smaller places, which is sometimes where some of the band's biggest fans are but they've just not managed to get to a concert."
The 54-year-old has plenty to talk about in his one-man shows.
There's his long career as bass player with Spandau Ballet alongside his brother Gary, his acting work in the likes of The Krays and Eastenders, and in recent years he's directed a couple of films.
Martin has also battled ill health, overcoming two brain tumours in the nineties.
The variety of what he does is his favourite part of the business.
"You never know what's coming round the corner and that's the most fun aspect," he smiled.
Case in point, just yesterday he began a new Saturday morning show on Radio 2 with Fearne Cotton.
"We're taking over Graham Norton's slot while he's on holiday for the next eight weeks.
"The BBC asked me to do it – this is my first 'proper' radio job.
"I've never enjoyed myself so much, it's great fun.
"I'd been interviewed by Fearne before but we had never worked together. She's being doing it for 10 years on Radio 1, so she's an old hand and a fantastic pro."
While Martin will no doubt learn a thing or two about being a DJ from Fearne, he'll also look closer to home for some tips.
"My son, Roman, has been doing the Capital Radio evening show for two years and he's very good at his job."
Martin and wife Shirlie Holliman, formerly part of eighties pop duo Pepsi and Shirlie, also have a daughter, Harley Moon, who is a successful photographer in Los Angeles.
"I'm really proud of how the kids are doing," he said.
"As a parent all you want for your kids is for them to do better than you did."
Martin made his musical theatre debut as the Child Catcher in Chitty Chitty Bang Bang earlier this year and as well as his radio show he also has some more acting roles coming up.
So where does that leave Spandau Ballet?
"My band is the most volatile thing in the world," Martin admitted.
"We had a fantastic tour in 2015, the reaction we received was amazing, but when it comes to saying goodbye at the conveyor belt at Heathrow Airport, you don't know what is next.
"Being on stage with the band is my favourite place to be – it's like my most comfortable pair of shoes and we're all like brothers.
"But there are five people in the band so it takes more than just me to say I want to go again."
An Evening With Martin Kemp, Bathgate Regal Theatre, Monday
---
READ MORE
Spandau Ballet star Tony Hadley admits he had to hold back in the I'm A Celebrity jungle
Spandau Ballet reveal their love of Scotland and the Glasgow music scene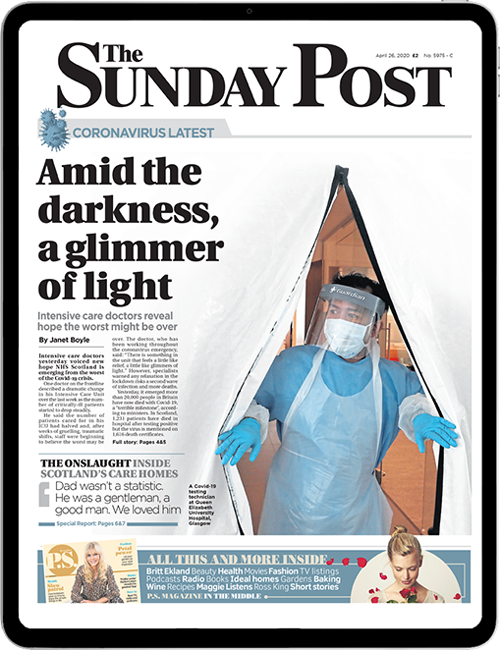 Enjoy the convenience of having The Sunday Post delivered as a digital ePaper straight to your smartphone, tablet or computer.
Subscribe for only £5.49 a month and enjoy all the benefits of the printed paper as a digital replica.
Subscribe