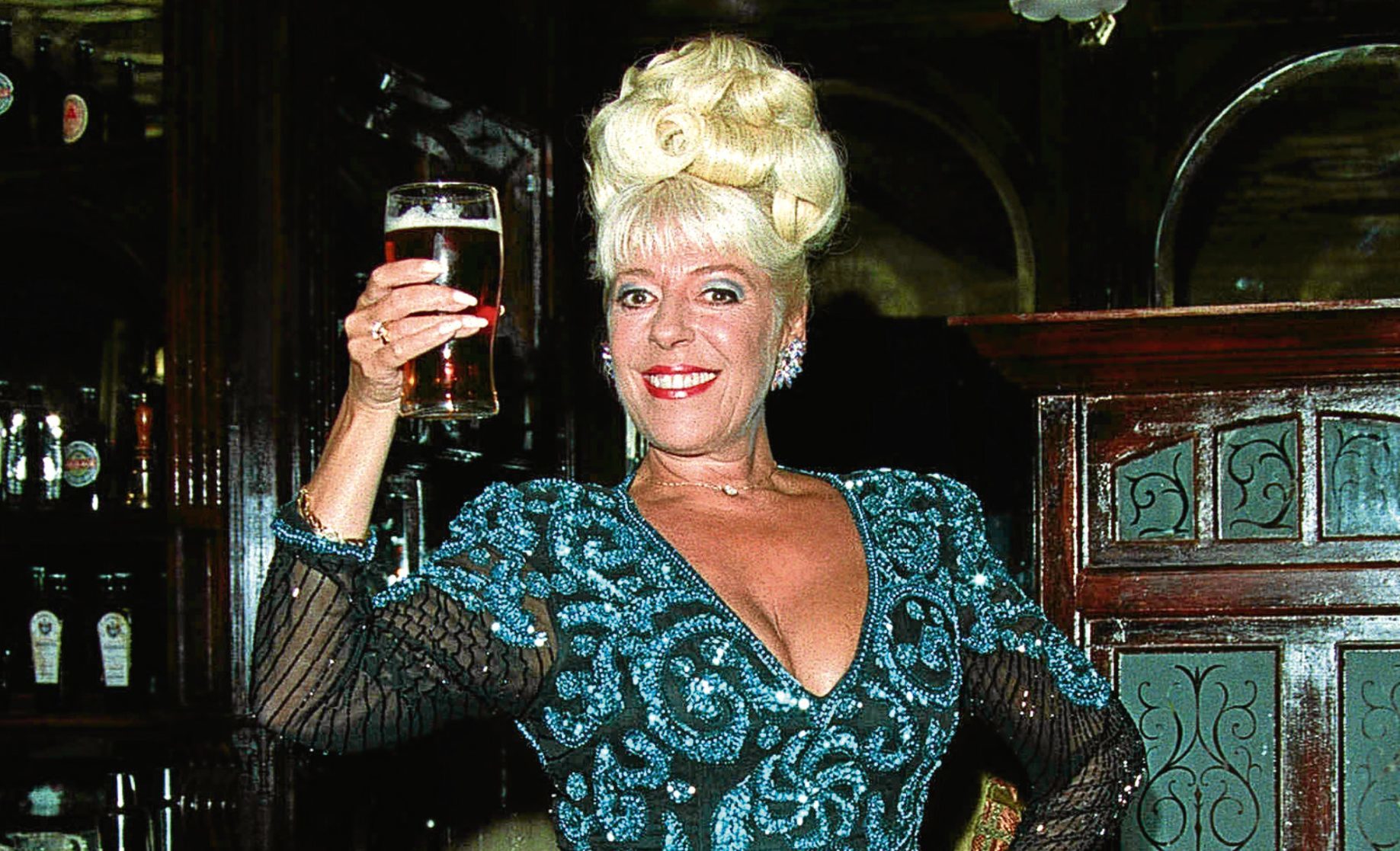 BLONDE. Leopard print. Earrings. It just couldn't be anyone else, could it?
As Coronation Street's bold, brassy Bet Lynch, Julie Goodyear was an explosion of sparkle behind the bar in the frankly-drab Rovers Return.
But that glittering Corrie career had so nearly slipped from her grasp.
In 1966, Julie, at 24, had skipped into Granada Studios, convinced her future was golden.
She had a six-week contract on the TV show everyone was talking about. Her troubles were over. She was to be Bet Lynch, factory worker. Yes. Factory worker.
Just six weeks later, she was sloping out, contract un-renewed, utterly crushed.
Julie was already well acquainted with having her dreams dashed. She'd been pregnant at 17 and the joyless marriage that followed her shotgun wedding was doomed from the start.
After the birth of son Gary, husband Ray Sutcliffe emigrated to Australia, disappearing from their lives forever.
Living back with her mum and stepdad, Julie had resumed her work as a typist.
She supplemented her wages with modelling and gradually TV extra work. When she landed a role in Corrie, she really believed she'd hit the big time. But that first day got off to an inauspicious start.
Julie had accepted a lift to work from a mate of her stepdad — in a concrete mixer!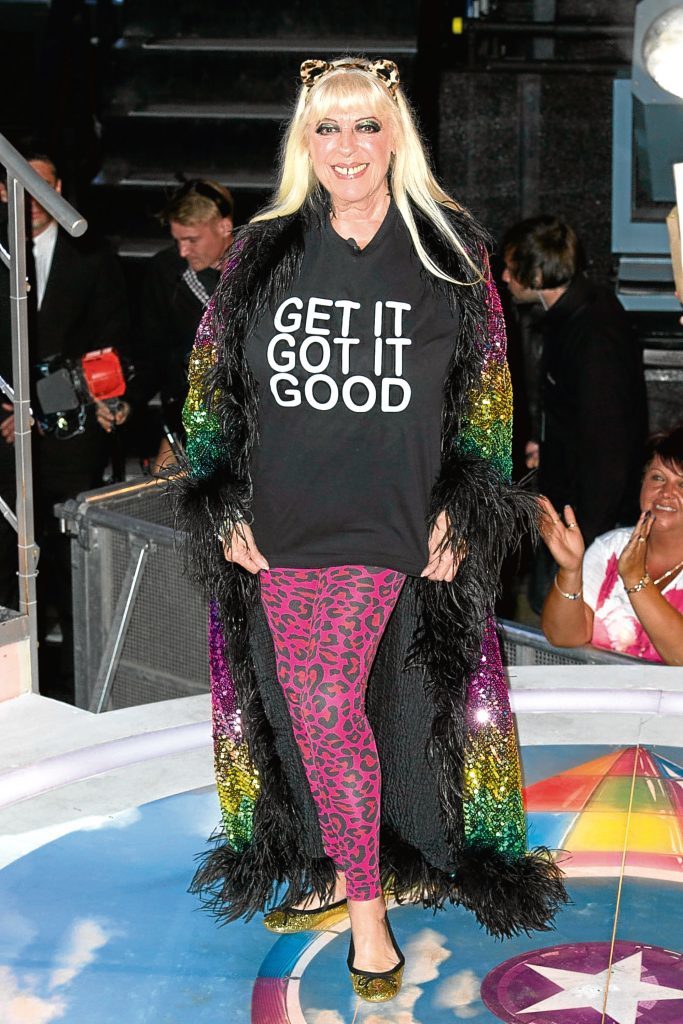 The filthy truck roared up outside the Granada entrance, stopping bumper to bumper with a gleaming Rolls Royce.
And who should step out? None other than the Street's original flame-haired sex symbol Pat Phoenix, aka Elsie Tanner.
"Don't you ever dare upstage me again!" hissed La Phoenix.
The pair did eventually become pals and when, six weeks later, Julie found herself out beyond the cobbles, she took Pat's advice and got experience working at Oldham Rep.
It was four long years after her false start, that Julie was invited back to Weatherfield.
A six-month contract this time, at £100 per week! Julie was determined that this time she would make Bet indispensable.
She had always loved leopard print and those ever-more ridiculous earrings evolved into a trademark look. Viewers would send them in and obligingly, Julie would wear them.
There's no denying that Julie's ample bosom was integral to her image. The crew even had nicknames for her famous assets — Newton and Ridley. Remember, it was the 70s!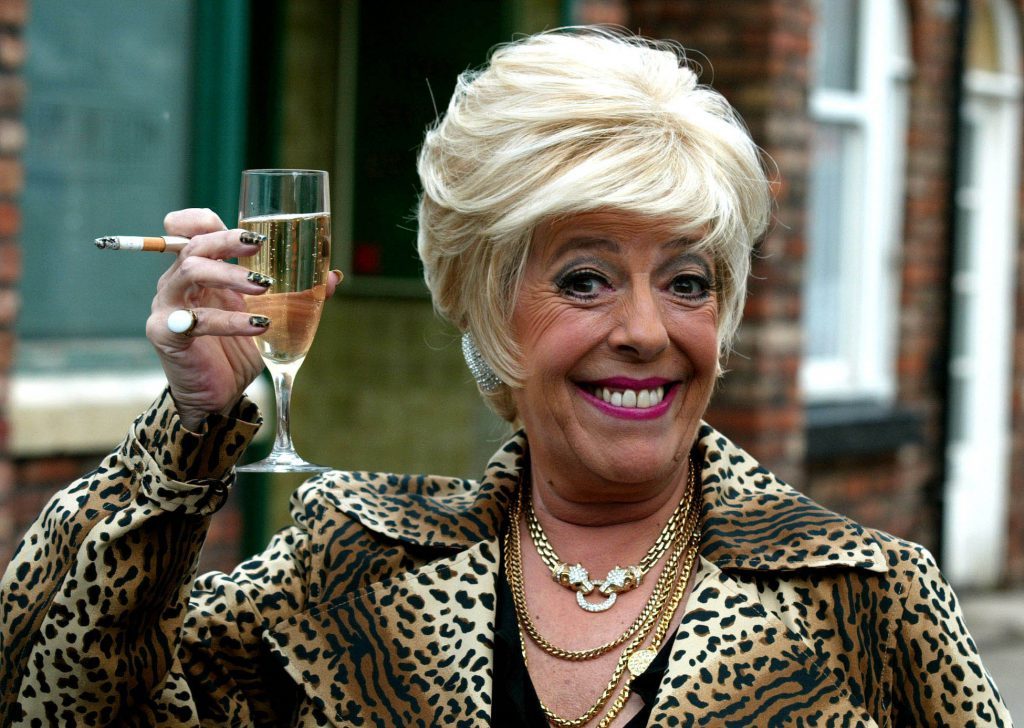 As barmaid Bet, Julie found her way into viewers' hearts and that of the cast. Regal Doris Speed — landlady Annie Walker — even gave her permission to call her by her first name instead of Miss Speed!
Off screen, life was less rosy. Julie's second marriage proved more of a sham than her first. Julie had barely left the church with new bridegroom Tony Rudman when his manner transformed.
In her autobiography, Just Julie, she recalls that he grabbed her arm and roughly dragged her past their guests, hissing: "Just get in the damned car."
On arrival at the reception, he walked away — and didn't come back. Julie had to make it through the event on her own.
To this day, she cannot say what caused this change in her bridegroom although financially, the marriage cost her dear.
Julie felt ashamed and tried to keep it secret even from her Corrie friends. Her denial resulted in a nervous breakdown.
Julie was found outside a hospital screaming and covered in mud and blood with no idea how she'd got there. So began four weeks in hospital with sessions of ECT — electro-shock treatment.
The road to recovery was arduous, but her future at Corrie was secure. Bet was proving one of the most-popular residents.
From the high comedy of her plummet into a lake with Betty Turpin in Fred's car, to the drama of her rescue from the blazing Rovers by Kevin Webster, Bet kept us entertained.
Julie's own life garnered almost as much attention. In those less-enlightened times, her same-sex relationships were the talk of the town. For Julie, though, they provided periods of happiness.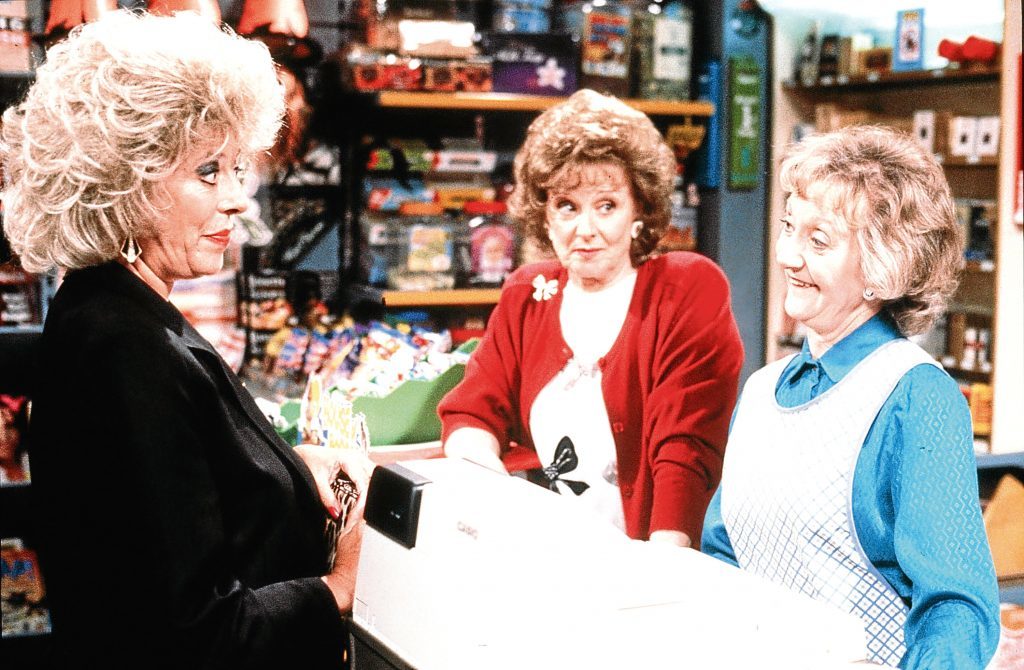 Marriage three in 1985 was another matter.
Richard Skrob was a handsome American millionaire and a recent widower with leukaemia. They became close and when he asked Julie to marry him, she agreed.
Bizarrely, she spent a second wedding night alone, with Richard going for a sail.
Nor did he return to Britain with her as planned and, to her dismay, their long-distance relationship quickly foundered.
Fortunately, life in Coronation Street was very much on the up. In 1986, Julie was granted the ultimate soap prize. She was made landlady of The Rovers Return.
Bet later tied the knot with morose and miserly Alec Gilroy (Roy Barraclough) and Julie found herself one half of one of the Street's unforgettable comedy double acts.
Bet and Alec made an incongruous couple and yet beneath all the wisecracks, there was warmth and true affection.
By 1995, poor Bet was alone again. Julie decided it was time to leave the Street. On screen, she couldn't raise the funds needed to buy The Rovers. In life, she felt 25 years was enough.
She was tempted back in 2002, but pulled out abruptly after 17 days. Julie just couldn't cope with the demands of the new, hectic work schedules required.
In 2007, she made headlines again when she married husband number four, Scott Brand, a builder some 27 years her junior. He had proposed every day for 11 years — and yet still she remains strangely reluctant to call it love.
Perhaps Julie, now 74, has pulled too many pints, real and pretend, to believe in such a thing any more.
---
READ MORE

Julie Goodyear and Bill Roache pay emotional tributes to former Coronation Street co-star Jean Alexander
Pat Phoenix was Britain's first soap siren in Coronation Street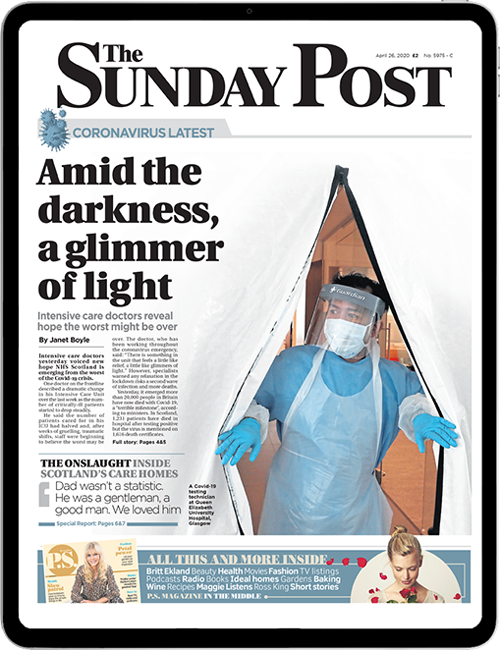 Enjoy the convenience of having The Sunday Post delivered as a digital ePaper straight to your smartphone, tablet or computer.
Subscribe for only £5.49 a month and enjoy all the benefits of the printed paper as a digital replica.
Subscribe