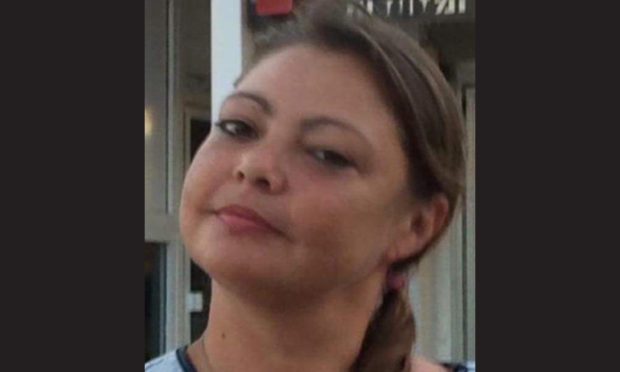 A leading pathologist has called for Scotland to follow England and order more second post mortems on people who have who died abroad.
Stuart Hamilton spoke out after we revealed Scots hotel worker Julie Pearson had more than 70 bruises when she died hours after being beaten by her ex-boyfriend in Israel.
The authorities there said she died of natural causes but her family claim the police failed to investigate properly.
Mr Hamilton urged Scotland to review procedures in light of Julie's death and routinely offer second post mortems of expats who die abroad.
In England, coroners routinely order a second post mortem even when there are no suspicious circumstances. In Scotland, prosecutors can order second examinations but last year only two were carried out. There is an annual budget for eight and Julie's family claim officials in Scotland tried to convince them that a second post mortem was unnecessary.
Mr Hamilton said: "The reasons given for Julie's death just don't add up.
"If I was conducting a post mortem on her, given the level of bruising to her body, the internal bleeding, and the fact that there are witnesses to her being beaten hours before her death, I would have considered suspected homicide."
The Home Office expert, an adviser on long-running BBC series Silent Witness, said: "If a second post mortem had taken place when her body was repatriated, as happens in the rest of the UK, Julie's family would have at least been spared years of upset not knowing the truth."
Mr Hamilton says he has been so moved by the family's anguish, he will now review Julie's death.
He says assertions by Israel that she died from natural causes, spontaneous haemorrhage caused by high levels of alcohol, jarred with his decades of experience.
He said: "We cannot ignore that Julie had a history with alcohol. But before her death she had the equivalent of a couple of large glasses of wine. That, on its own, would not account for what we see on her body. Cases like Julie's are exactly why we have the second post mortem system in place [in England], and why Scotland should, too."
Julie's family were distraught when they saw her bruised body, but were told they would need up to £3,000 to fund a post mortem after her death in 2015.
Her aunt Deborah Pearson, 58, from Blackburn, West Lothian, said: "We were in shock. We'd used £5,000 savings to bring Julie home. We didn't have funds to get a private post mortem and pay for her funeral too.
"It seems wrong that if Julie's body was coming home to England instead of Scotland, a post mortem would have been carried out as a matter of course. How can that be?"
Hannah Bardell MP is due to meet Foreign Office Minister Mark Field to discuss her concerns after working closely with Julie's family and other families of Scots who have died abroad to improve the system.
She said: "I'd like to see a system which wraps around the families rather than leaving them to struggle with individual departments."
One of Scotland's most experienced murder detectives, David Swindle, who now runs a multi-lingual case review agency examining deaths abroad, said: "Alarm bells should have been ringing, but the system failed Julie and her family in the same way it failed Kirsty Maxwell, Craig Mallon and their families when they were killed abroad."
MSP Angela Constance, who has also campaigned on the issue, said: "While the UK Government has a clear responsibility to families in this situation, if there is something we can do in Scotland we should do it. "
The Crown Office and a department of Healthcare Improvement Scotland (HIS) oversee the availability of second post mortems in Scotland.
The Crown Office said: "The Crown Office and Procurator Fiscal Service has limited jurisdiction to investigate deaths that occur outside Scotland.
"The Inquiries into Fatal Accidents and Sudden Deaths etc. (Scotland) Act 2016 came into force on June 15, 2017. An FAI could not be held into deaths abroad which occurred before that date."
HIS said: "We reflected on the issues raised by the family and strengthened aspects of our procedures as a result.
"Following the death of Miss Pearson, we offered to support a second post-mortem examination but the family member advised they did not want to proceed with this."
But Deborah said: "That is not what happened. Julie's mother was talked out of having a second post mortem when she was at her most vulnerable."
Explaining the procedures in England, the Ministry of Justice said: "A coroner is able to order a post mortem even where a PM had earlier been undertaken in another country.
"Post mortems can be used to determine the precise cause of death even where there are no particular suspicions that the actions of others may be involved."
---
If she was somebody close to me, I don't believe I'd want one
Scotland's health watchdog tried to convince Julie Pearson's family there was no need for a second post mortem as they questioned her death.
Internal documents show Healthcare Improvement Scotland's  (HIS) senior medical reviewer, George Fernie, told Julie's grieving mother Margaret, who repeatedly questioned the bruises on her daughter's body: "Normally, in our experience, the autopsy you would get in Israel is just as good as the one you would get in the UK."
He added: "If she was somebody close to me, I truthfully don't believe I would want a second autopsy, which would be of limited benefit."
Julie had 78 bruises, some seven inches wide, and two pints of blood in her abdomen cavity when she died, only hours after being allegedly beaten by her abusive ex-partner, Amjad Khatib, in November 2015, in the Israeli city of Eilat.
But pathologists ruled Julie, 38, from Kinross, died from natural causes, blaming internal bleeding.
Hannah Bardell MP said: "I've met with HIS on this issue and told them their treatment of Julie's family was not what is acceptable."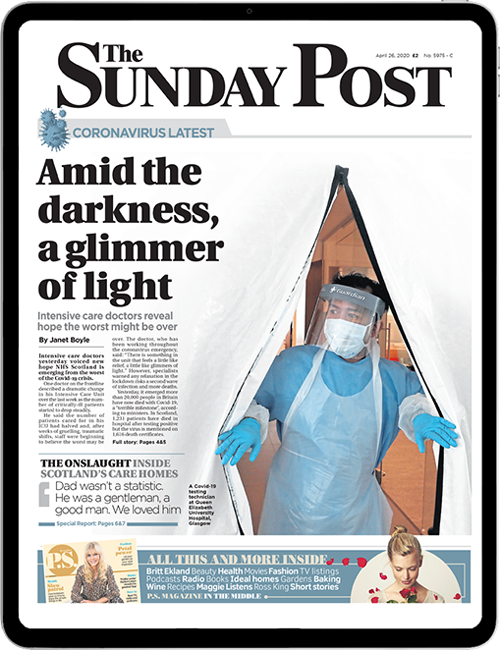 Enjoy the convenience of having The Sunday Post delivered as a digital ePaper straight to your smartphone, tablet or computer.
Subscribe for only £5.49 a month and enjoy all the benefits of the printed paper as a digital replica.
Subscribe