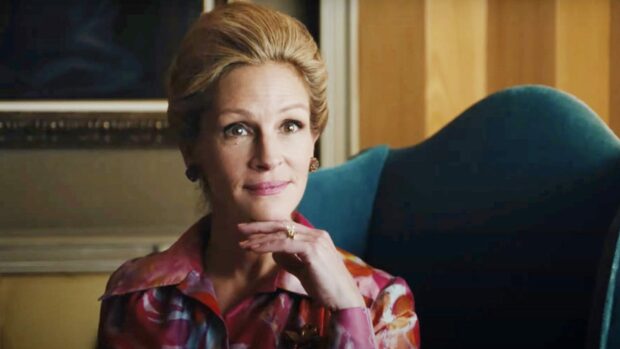 People very often say the same thing to me. "Hey you! Get out my garden," being the most common. More often than not though they ask who is my favourite celeb interview?
Near the top of the list is one of my favourite performers, Julia Roberts. I love that Julia doesn't suffer fools and when I actually put that to her one time she replied: "No I don't, Ross and I'm pleased you've worked that out!"
See, I'm no fool!
The last time I spoke to the Pretty Woman star was at the beautiful Fairmont Hotel in Santa Monica. Right after the chat I had a meeting with a big TV exec over from the UK. As we sat outside, Julia walked by and she waved over and said: "Great to see you, Ross!"
I nonchalantly waved back, as if I wasn't squealing with delight on the inside. He said: "Was that…?"
I replied, even more nonchalantly: "Yes..happens all the time!" Julia will soon be seen on our TV screens again in Gaslit. It's a modern take on Watergate that focuses on the untold stories and forgotten characters of the scandal.
Roberts plays Margaret Mitchell, the wife of former President Richard Nixon's Attorney General, John Mitchell, who was the first person to publicly sound the alarm on Nixon's involvement in the Watergate scandal.
She stars alongside her old friend Sean Penn who plays her husband and amazingly enough they've never previously been on a movie set together.
"It's just the stars have never aligned in that way," said Julia. "We kind of get to be all lovey dovey and then beat each other up. I had this piece that I wore in my mouth to change the shape of my mouth. Sean and I had a scene where we're supposed to be kissing and then he kind of knocked me off the couch.
"He jumped on top of me and I was laughing so hard that this thing popped out in my mouth while Sean's trying to kiss me and I thought we just might kill each other trying to make this show!"
Julia, an Oscar winner for Steven Soderbergh's Erin Brockovich, and who played a caseworker working at a mysterious government facility in Amazon Prime drama Homecoming, now stays in San Francisco.
"Moving with three teenagers during a pandemic is not for the faint of heart, but we have pulled it off and everyone seems to be happy," she said.
I'm excited to see Julia reunited with George Clooney on the big screen for Ticket to Paradise. It's a romcom about a divorced couple who team up and travel to Bali to stop their daughter making the same mistake they did 25 years ago.
George only did it on the condition after saying to Julia that he would do it if she did, but has gone on to call it "something special". It always is when they team up, like in Ocean's Eleven and Money Monster.
Some of the film crew were hit with Covid while filming in Australia, resulting in a delay. I'm sure it'll be worth the wait!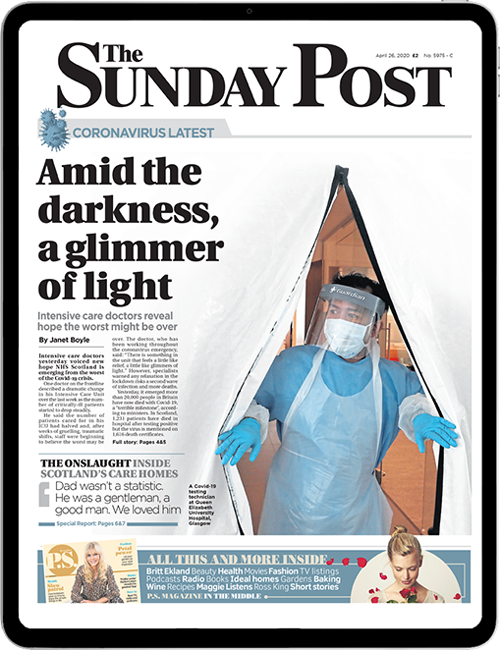 Enjoy the convenience of having The Sunday Post delivered as a digital ePaper straight to your smartphone, tablet or computer.
Subscribe for only £5.49 a month and enjoy all the benefits of the printed paper as a digital replica.
Subscribe