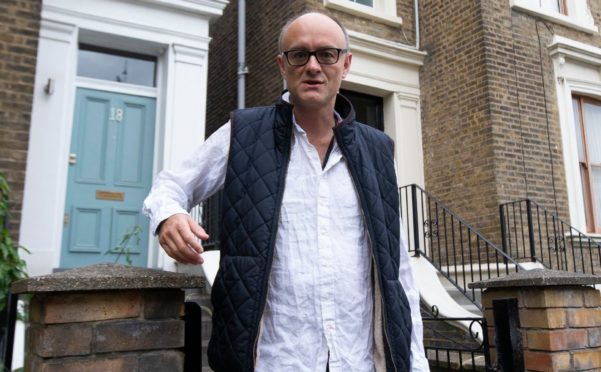 Last week six replaced three as the "magic number" as the Government's new rules and restrictions came into force, limiting how many people we can meet at any one time.
I fully appreciate how difficult it must be to make these decisions, and I don't envy our politicians right now, but some of the loop holes and exemptions to the new measures seem downright ridiculous – particularly the fact that grouse shooting of all things is deemed OK but a five-a-side football match isn't.
According to the rules, which are now enshrined in law, social gatherings of more than six people (from a maximum of two households here in Scotland) are illegal, and police now have the power to hand OUT fines of up to £3,200 to those meeting in larger groups. However, children can still go to school, offices are reopening and, of course, shooting parties can meet to hunt wild animals.
Quite frankly this exemption for so-called "blood sports" is completely unacceptable, and so typical of the Boris regime. Just like when senior advisor Dominic Cummings broke lockdown to visit Barnard Castle (sorry, he was road-testing his eyes), it is one rule for the chosen few and another for everyone else.
It does seem especially unfair to parents with small children, who send their wee ones off to a packed classroom each morning that – outside of school – they can't meet up with other families for playdates or birthday parties.
It's discrepancies and oversights like this that really get people's back up – and probably lead to them breaking the rules out of sheer frustration and anger.
And speaking of rule breaking, Secretary of State Priti Patel has said people should report their neighbours to the police if they witness any breaches of the guidelines. Although it may sound like taking Neighbour Watch duties to the next level – I'm sure there will be a few regular curtain twitchers standing guard with binoculars and telescopes – I can see the merit behind her advice.
Yes, dobbing in your neighbours might not exactly spread harmony and peace in the community, but if we're going to return to any semblance of normality, we need everyone to be responsible for their actions. We've all seen the pictures on social media of people blatantly flouting the rules, and it's simply not on. So, why shouldn't we name and shame people who are being so brazen?
The majority of us are trying really hard to do everything right and keep our family and those around us safe, but it only takes one or two reckless ruler breakers to make this virus spread like wild fire.
Whisper it but if we don't learn to live in our "new normal", then big events like Christmas will be incredibly tough to celebrate – especially if we're all back in a strict lockdown. Turkey dinner over Zoom? No thank you.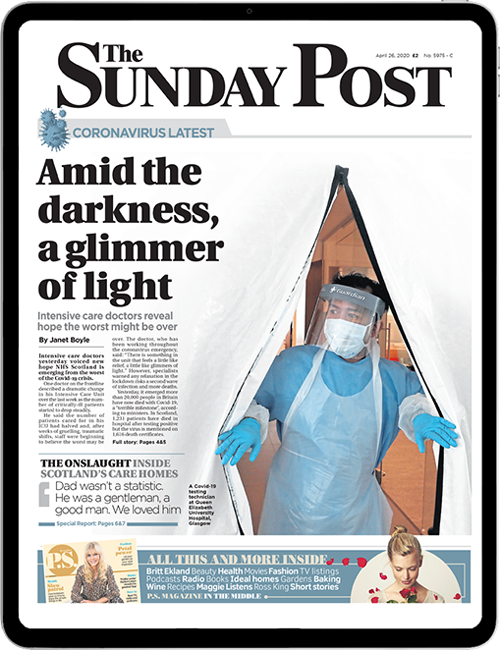 Enjoy the convenience of having The Sunday Post delivered as a digital ePaper straight to your smartphone, tablet or computer.
Subscribe for only £5.49 a month and enjoy all the benefits of the printed paper as a digital replica.
Subscribe