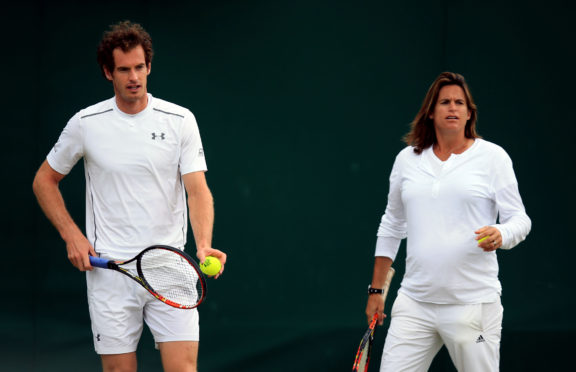 Since I first started my career in sport, so much has changed for women, and celebrations like International Women's Day really work to highlight the positive progress we've made over the years.
But that's not to say we can become complacent.
Although there have been so many steps forward, including pay equality at some events such as cricket's inaugural The Hundred tournament which kicks off this summer, we still need to keep pushing the barriers and extending the boundaries if we are to break through all of those glass ceilings.
Even now, in 2020, we still need to create more opportunities for women to learn and progress through their chosen career pathways, allowing everyone to better themselves regardless of gender. If we strive for balance, more women will reach positions of influence and power, which I believe is the key to a more equal society.
Sport has always been traditionally male dominated and it's really tough for women to reach the top – trust me, I know. The reason it takes so much longer to make things happen for women's sport is because the key decision makers are almost always men, who, understandably, see the world through a male lens. That doesn't help us progress.
We need more female PE teachers, coaches and sports stars because, after all, we do represent 52% of the population, and women will always better understand the world according to women.
But that's not to say men can't play an important role. Andy is often hailed as an equality champion, speaking out about pay, media coverage and opportunities on a regular basis. It's a shame a top male sportsman talking in support of women's issues creates more headlines and buzz than if a woman does the same, but any way we can raise awareness does help.
Andy really is a product of his environment. The tennis club and national squad he was part of growing up had just as many boys as girls, and whenever there were trips to events or tournaments there was always an equal split. And, of course, I was the national coach, so he saw a woman in charge of making everything happen.
He always saw how tough it was for me to be taken seriously or even appreciated. Plus, he sees the world through his little girls' eyes now, too. Little by little, we are seeing improvements, creating career pathways that empower women to be excellent. But as I always say, talent is everywhere and opportunity is not. International Women's Day is just one example of how women can come together and get people talking. Together we are so much stronger, and hopefully days like today will mean we can continue to support each other and make the world a more equal place for the next generation and beyond.
---
Why is age a thing for women but not men?
This week I want to give a virtual high-five to actress Kristin Scott Thomas, who spoke up for all women of a certain age when she said, "I'm fed up of having to say 'thank you' when someone says I've still got it."
Why is everyone so obsessed with giving backhanded compliments once you are over the age of 35? I can't tell you the number of times someone has said to me, "Gosh, you're in great shape – for
your age".
Women are so much more judged than men when it comes to appearance. I've seen comments on social media and in nasty newspaper columns where everything from my hair to my skin is ripped to shreds. I'm 60 and a granny – I'm supposed to have wrinkles! I don't understand why it requires to be commented on.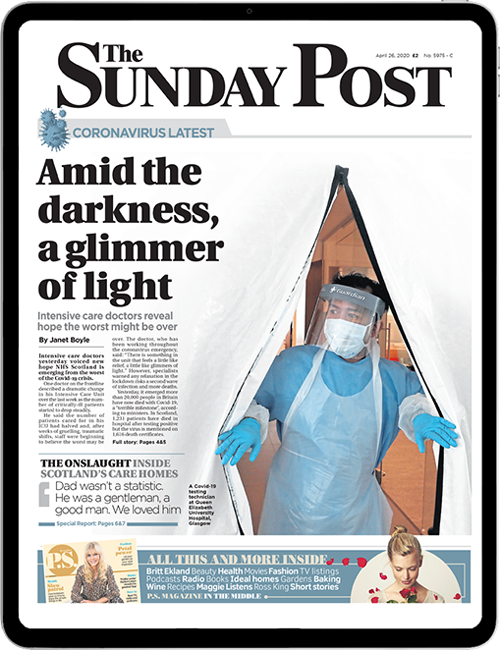 Enjoy the convenience of having The Sunday Post delivered as a digital ePaper straight to your smartphone, tablet or computer.
Subscribe for only £5.49 a month and enjoy all the benefits of the printed paper as a digital replica.
Subscribe