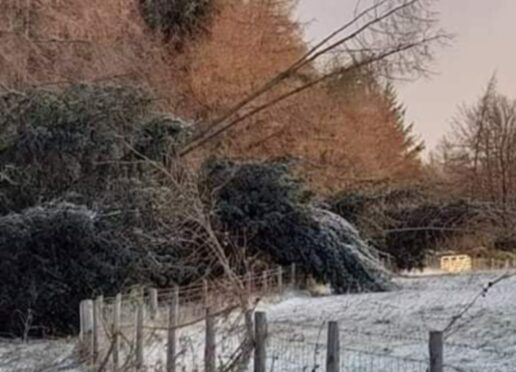 It is a disgrace that it took a week for troops to arrive to help with what was, without a shadow of a doubt, a national emergency in the wake of Storm Arwen.
Thousands upon thousands of people across Scotland, about 2,000 of them in Aberdeenshire and Moray, had been without power for almost a week after the storm struck. Many have said they felt totally abandoned. I'm not surprised.
Not only were they without heat, light and the ability to cook, those in rural homes who rely on electricity to pump private water supplies could not wash and had only bottled cold drinks.
Many were without any form of communication that depended on electricity and the internet. With some phone masts damaged and no mobile service, they were totally disconnected and quite literally powerless to help themselves.
They had no one but their families and communities to fall back on – if they were lucky.
It didn't help that those who could receive mobile messages from energy firms were repeatedly told their power would be back on at a certain time, only to have their hopes dashed over and over again.
I have friends and family in central Scotland who were cut off for four days. Strings of messages from electricity providers promised to have the issue resolved by a certain time. After the first few messages, they stopped believing them.
It would have been better if they'd warned people as soon as they knew the issue was bigger than they could cope with and likely to go on for some considerable time.
At least those affected could have decamped elsewhere if they were able to, or make arrangements to help vulnerable loved ones and neighbours.
It was worse still for the people who rely on electricity to power medical equipment at home to keep them alive or well – like kidney dialysis. It puts worrying about the contents of your freezer into perspective, doesn't it?
On Thursday about 120 army personnel were finally drafted in to carry out welfare checks in communities badly affected by the freak storm that was described as a "once in a generation event."
But it was Aberdeenshire Council who called on the UK Government for help. If electricity firms could not handle the aftermath of Arwen they should have been proactive and approached the government themselves for help from the emergency services because there was so much that needed to be done, whether it was helping to clear fallen trees, or deliver food packages and emergency generators.
It is clear that something of this scale is beyond the scope of the electricity companies and their engineers alone, and they should have held their hands up.
And what, you have to ask, was the Scottish Government doing? It was Wednesday afternoon before Deputy First Minister John Swinney confirmed the Bellwin Scheme had been activated, giving councils the financial support they needed to deal with emergency incidents. Why the delay?
Critics claim emergency response was too slow as energy firms and government failed to understand scale of Arwen damage
This crisis also raises questions about rushing to go green and relying entirely on electric power in the future. It has certainly opened my eyes.
If we have all our eggs in one basket – everything powered by electricity right down to our cars – and that basket breaks, we are stuffed.
Thank heavens for the shining lights in all of this – the engineers on the ground who did their level best to get Scotland back on its feet, and those community stalwarts who always seem to have an eye out for others.
I loved the story of the man who had a wood burner and camping stove and a huge supply of torches and candles and went around the neighbourhood inviting people into his home. It's that wonderful wartime spirit that gets us through so many tough times.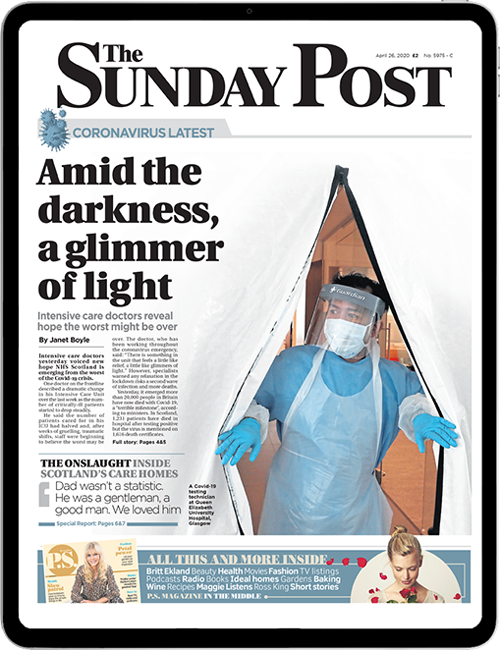 Enjoy the convenience of having The Sunday Post delivered as a digital ePaper straight to your smartphone, tablet or computer.
Subscribe for only £5.49 a month and enjoy all the benefits of the printed paper as a digital replica.
Subscribe