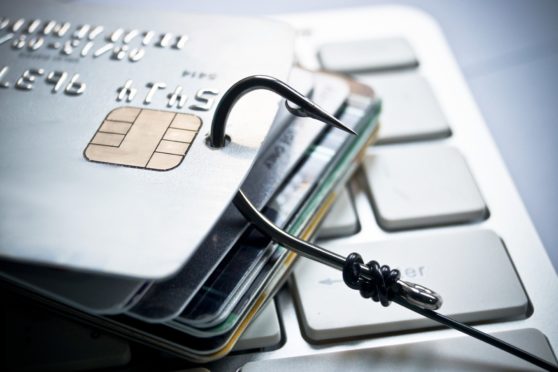 My blood was boiling reading about the pensioner who was robbed of £240,000 by scammers.
Con artists claiming to be from his bank repeatedly phoned him and convinced him to share his account details. The bank stepped in but by then nearly a quarter of a million pounds had been stolen.
Police are now investigating but it turns out many people in and around Dunblane, where he lives, and all across Scotland, for that matter, are being preyed on by these thieves.
It makes me sick to think there are people out there dreaming up ways to con old folk out of their savings. How can they sleep at night?
Scammers are becoming smarter and more sophisticated by the day and are able to buy up local telephone numbers to make it look like they are calling from a local firm when they can, in fact, be phoning from the other side of the country or the other side of the world.
And, of course, older people are much more likely to use landlines, tend to be much more trusting, and less au fait with technology.
So, if they get a phone call on a landline that looks like it's from a local number they'd probably trust that it is a genuine local business, bank or utility provider and be more likely to hand over bank or credit card details, or share passwords.
Before you know it, the scammers have access to more than we realise.
We have all come through the pandemic with the attitude that we are all in this together and that we should "love thy neighbour", so it makes me furious that those who have often worked hard all their lives, brought up their families and paid their taxes have become victims of cyber crime.
They deserve a bit of peace and quiet to safely enjoy whatever they have left of their money.
But here we have what I imagine is younger people, brought up in the age of technology, trying to work out things the older generation won't understand in order to take that away from them.
Young people today have gone through a pandemic but they have never been called up to go to war or had to stay at home and keep a family going.
We should encourage everyone to keep an eye on their elderly relatives, friends and neighbours, and make them very aware not to answer the phone or respond to emails or click on links from numbers and addresses they don't recognise.
The banks also should play a greater responsibility in keeping them safe. These are people who have probably banked with the same bank their whole lives.
They are deserving of protection. After all, the banks have forced this situation on to everyone with online banking replacing local branches. Where I live there isn't a bank left. It has made things very much more difficult for everybody.
You can't expect all elderly people to be as adept and aware when using online and telephone banking, especially when scamming techniques are becoming more and more sophisticated. In any case, they are so plausible that anyone of any age can be tricked if caught at the right moment.
The charity Age Concern has said its recent research revealed that a massive 87% of over-50s said they or someone they know had been the target of a scam, with telephone scams accounting for 71% of those reported. And it's happening across Scotland.
Scams like this have a devastating effect on someone's life and the people behind them are relentless and unforgivably cruel. The damage they inflict doesn't stop at financial. It has a huge emotional impact. We all need to get wise and get tough on these heartless, sick thieves.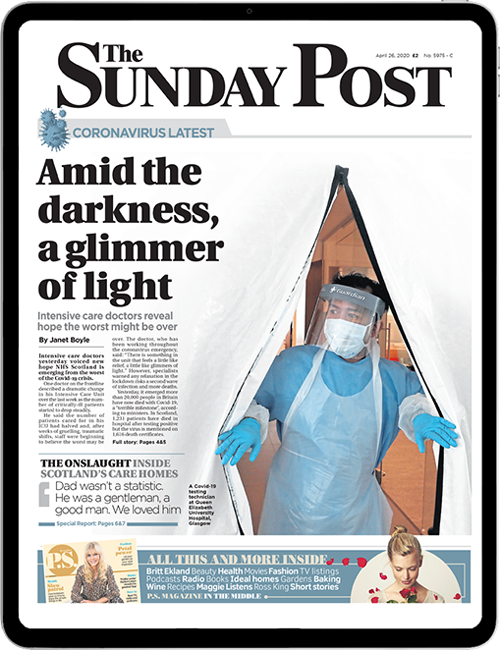 Enjoy the convenience of having The Sunday Post delivered as a digital ePaper straight to your smartphone, tablet or computer.
Subscribe for only £5.49 a month and enjoy all the benefits of the printed paper as a digital replica.
Subscribe