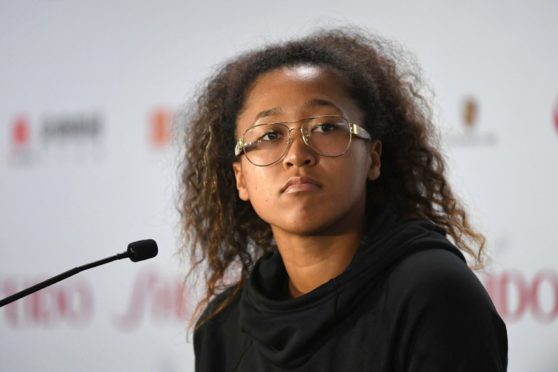 If you are an elite athlete and you suffer an injury, it's almost guaranteed you will be treated by the best doctors and physiotherapists money can buy.
In fact, in tennis, even if you aren't one of the world's top players, with a bank balance to prove it, you will still receive world-class medical care, provided for by the Tour.
So, why is there not the same access to psychologists for players who are struggling with the likes of anxiety and depression?
Last week, a spotlight was shone on this issue when world No 1 tennis player Naomi Osaka bravely opened up about her own battle with mental health.
Following her first round victory at the French Open, the four-time Grand Slam singles champion was fined more than £10,000 for failing to attend two press conferences, and later took to social media to announce her decision to withdraw from the tournament altogether.
The 23-year-old admitted she has suffered from bouts of depression since the 2018 US Open final, and also experiences "huge waves of anxiety" before speaking to the world's press.
It makes me angry to think one of the game's brightest stars has been forced to pull out of a tournament due to the volume and pressure of media commitments, and I can't help but question why her team, and the French Open organisers, couldn't come to an agreement behind closed doors. Quite simply, the support should be in place to ensure this kind of thing does not happen.
But, unfortunately, this moment has probably been a long time coming, and Osaka is just the first casualty of what I believe are unfair expectations put on young players.
I've seen it first-hand with Andy – he was thrust into the spotlight at a young age, completely unprepared, and expected to deal with probing questions and constant scrutiny after every match, win or lose.
In 2016, the year Andy became world No 1, he did more than 100 press conference in the space of 12 months. If he were captain of a major football team, he wouldn't have done even a quarter of that number, but dealing with the media has become as much a part of tennis as the playing the game itself.
What fans might not know is every player in every tournament is obliged to give a press conference after every single match, which can be draining both emotionally and mentally.
There are always some journalists who, particularly after a defeat, will antagonise, provoke and attempt to upset players as, sadly, tears, anger and gossip make good headlines. How have we reached this point?
Too many people think that if you are rich, famous and successful (or lucky enough to be a combination of all three) you couldn't possibly be anything but strong, tough and confident, and therefore, fair game for the media and the Twitterati. But depression and anxiety can hit absolutely anyone, and you can't just stick a plaster on it and hope it gets better.
Naomi Osaka is at the top of her game. Last year, she won £55 million in prize money, making her one of the highest earning female athletes in the world, and naturally, the global media wants to hear from her.
But when you see her sitting up there alone on a podium – invariably in front of the tournament's sponsored backdrop – addressing a crowd of largely middle-aged men, who don't understand the world according to women, never mind the pressures of the sport, she is just a young 20-something trying (and struggling) to find her place in the world.
I can only hope Osaka's open and honest admission will provoke discussion and debate around what, I think, are unusually and unnecessarily high demands on players.
For starters, I believe that the governing bodies in tennis and the sports management companies have to commit to preparing and supporting young players for handling the demands of the media.
Each tournament has a duty to hire and train moderators, who will interject in press conferences when questions are deliberately antagonistic or have nothing to do with the match – after all, how many times do women have to put up with questions about their clothes, personal lives and body before we say enough is enough?
It's worth also mentioning that when Osaka announced her decision to withdraw from Roland Garros, the president of the French Tennis Federation responded by reading out a pre-prepared statement to the press, and left the podium without answering any questions.
The players, sadly, do not have that option.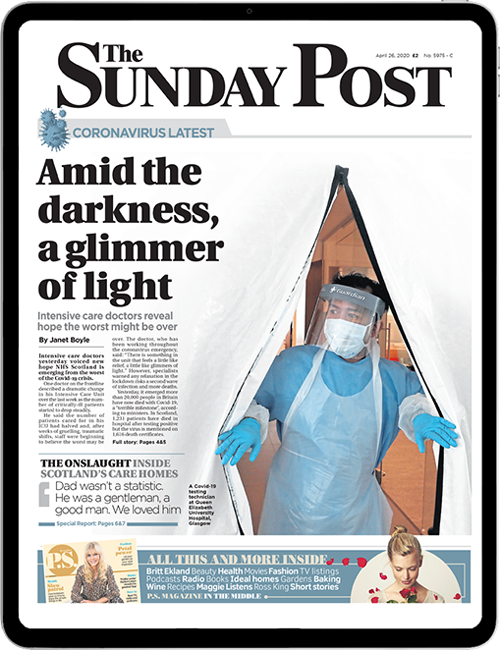 Enjoy the convenience of having The Sunday Post delivered as a digital ePaper straight to your smartphone, tablet or computer.
Subscribe for only £5.49 a month and enjoy all the benefits of the printed paper as a digital replica.
Subscribe