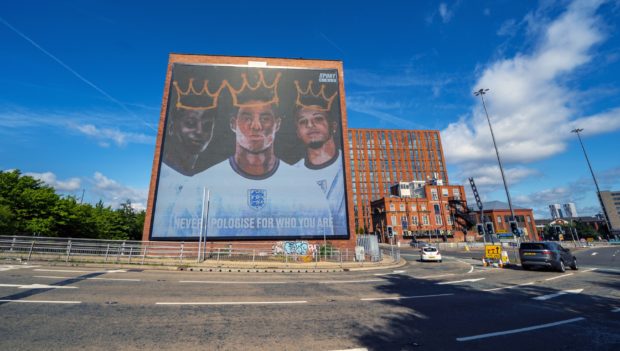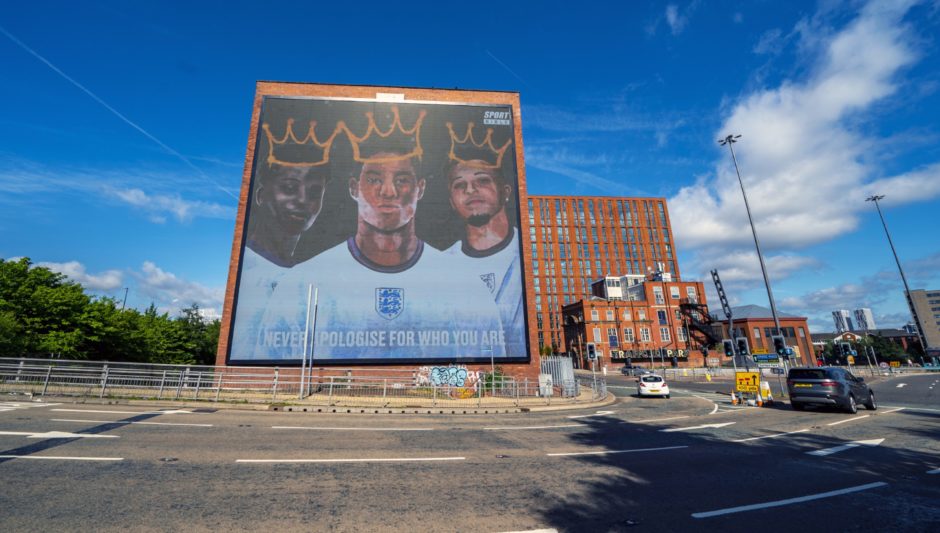 With so much passion poured into every goal, point, serve, kick, shot and pass, sport is naturally a highly emotive part of our lives. But, as we have seen this week, those emotions don't always bring out the best in people.
After the England team lost in the Euro 2020 final, pipped to the post by Italy on penalties, fans should have rallied around the players to celebrate the success they did have, acknowledging the hard work and determination that got them to the final for the first time in decades. And, of course, the vast majority of fans did show a wonderful outpouring of support.
However, there was a minority of people – let's face it, we can't call them fans – whose reaction to the defeat was hateful, vile and has no place in society never mind sport. Several of the England players, notably Marcus Rashford, Bukayo Saka and Jadon Sancho, faced a barrage of racist abuse online, which has now prompted the government to announce its intention to ban people who abuse footballers from stadiums for up to 10 years.
The disgusting vitriol only highlights that there is still a very big problem with racism in football, and our wider society, but it also begs the wider question – why is this behaviour allowed to go unchecked by the likes of Twitter, Facebook and Instagram?
"Faceless keyboard warriors"
So much abuse goes on online, and there are still far too many people hiding behind anonymous accounts. These faceless keyboard warriors cause untold damage to the mental health of those they are abusing (it's not just public figures, everyone seems to be fair game) and yet very little is being done to shut them down. In the wake of the abuse faced by England players, many people have suggested social media users should have to show proof of identity before they can register a new account, which would certainly be a good start.
Anonymity is at the heart of online abuse, as many of these people know their employer, family and friends won't ever see their true colours, so forcing people to provide their details would make it so much easier to report and track serious abuse.
— Bukayo Saka (@BukayoSaka87) July 15, 2021
These social media giants make a fortune from our obsession with sharing our lives online, so why aren't they doing more to safeguard their users? Surely even a small part of their billions in profits should be ring-fenced for projects that improve the safety of their platforms?
Of course, some will say it's easy, "just don't read the comments", but that's just an unhelpful avoidance tactic that doesn't get to the heart of the issue, especially for younger people who see social media as an integral part of their everyday life. You can always block or mute these accounts but there's nothing to stop them from just creating a new account over and over again, and so the cycle of abuse continues.
In our increasingly diverse nation, we need young people to use their voices to call for a better, more inclusive world, and social media is the place they often turn. So, let's ensure those online platforms are a place where abuse of all kinds isn't allowed to fester and spread.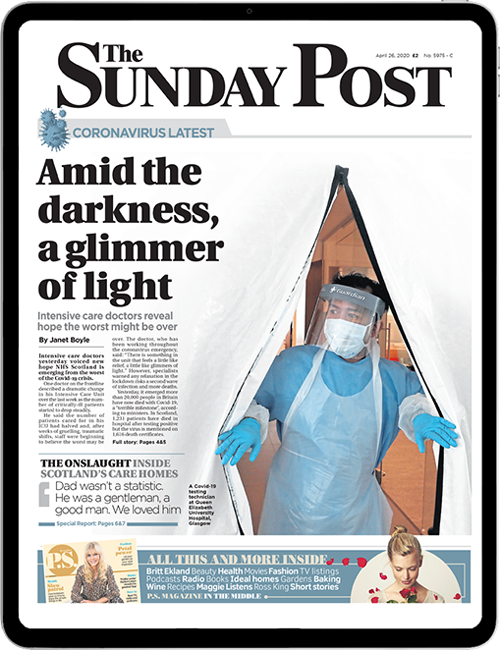 Enjoy the convenience of having The Sunday Post delivered as a digital ePaper straight to your smartphone, tablet or computer.
Subscribe for only £5.49 a month and enjoy all the benefits of the printed paper as a digital replica.
Subscribe