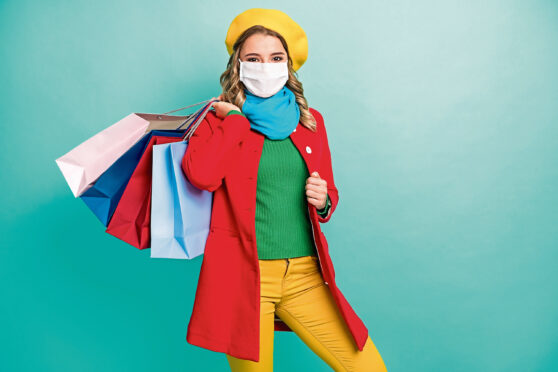 Just a few weeks ago, I was visiting London when the city seemed in a strange state of limbo.
On the one hand, some shops were packed with mask-less shoppers enjoying a Saturday afternoon, the fear of coronavirus long (anti-bacterially) wiped from their minds.
Then, just a few steps away, I would also see a mum instinctively rear her children two metres away from strangers, while dishing out dollops of hand sanitiser.
As much as Boris Johnson might have declared July 19 the UK's Freedom Day from restrictions, for most, the transition to post-Covid life will be as up and down as Chris Whitty's infection rate graphs. After all, how can we return to "normality" overnight after 18 months punctuated by fear, grief, loss, anger and sadness?
Those memories will be much harder to remove than the track and trace stickers in every shop window – we need only look to China, where the experience of the SARS outbreak in 2002 meant masks have been an everyday accessory for the best part of a decade.
My trip south of the border gave me an insight into how Scotland's own restriction-free world may look after tomorrow, when almost all of the remaining restrictions are set to end.
From midnight, not only can social distancing be dropped in most settings, self-isolation is ending for people who have been double vaccinated, and nightclubs can finally open their doors for the first time since March 2020.
However, face coverings will remain in some settings, and Nicola Sturgeon has been clear she doesn't believe our battle with Covid is over.
While confirming the move to end restrictions, she warned it was no time for celebration or complacency.
I think she is entirely right to take such a consistently cautious approach. Yes, after a successful vaccination programme, it does seem like the worst of it is behind us but, at the time of writing this column, there were still 1,381 new cases of coronavirus in Scotland in just one 24-hour period.
We know only too well what just one "super spreader" event can do and so many people will still feel concerned, despite knowing the vaccination programme has given us crucial protection.
Don't get me wrong, I'll certainly be glad to see the end of most restrictions but I don't feel quite ready to say goodbye to the safety net they provide.
For example, I think it will be quite some time before mask-less me feels fully comfortable rubbing shoulders with strangers in small venues, like I happily did every year at the Edinburgh Festival Fringe, which tentatively kicks off this weekend.
Instead, I plan to continue making the most of the outdoor spaces that have popped up over the past year.
So many restaurants, bars and event venues have invested thousands of pounds adding gazebos, canopies, outdoor heaters and covered seating areas, so why shouldn't we continue to feel the benefit of being out in the fresh air?
As Billy Connolly said: "There's no such thing as bad weather. Only the wrong clothes."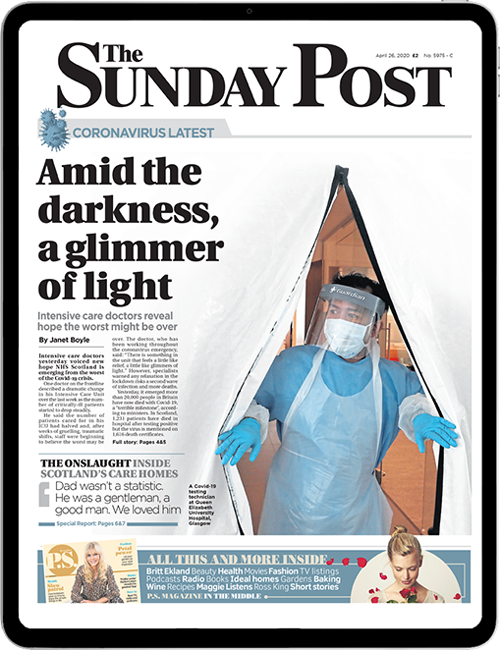 Enjoy the convenience of having The Sunday Post delivered as a digital ePaper straight to your smartphone, tablet or computer.
Subscribe for only £5.49 a month and enjoy all the benefits of the printed paper as a digital replica.
Subscribe