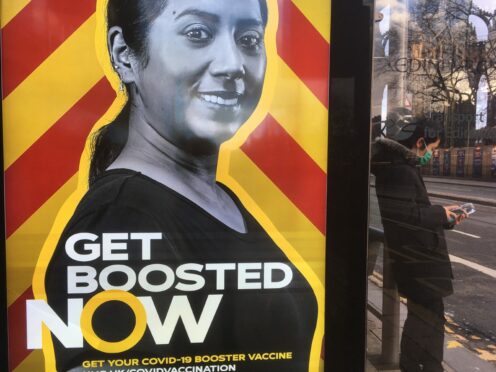 After almost two years of restrictions, barely a day goes by that I don't ask myself the same question; when will this pandemic end?
Our daily routines have been so dramatically altered for such a long time now, it is becoming harder and harder to remember what life was like before coronavirus – and, worryingly, new evidence suggests it's our children that will feel this most acutely.
The Education Policy Institute has said the impact of lockdowns on young children "will last for years" as delays returning to "normal" continue to impact future learning, with everything from physical and emotional development to communication and social skills highlighted as areas of growing concern.
Even as an adult, I have noticed how quickly my daily routine changed during lockdown – and how difficult it has been to adjust as restrictions have eased or my workweek has started to fill up again. In the 'Before Times', I used to wake early in the morning and get moving, hitting the gym or pool and travelling to events.
Now, because I've had so many days with nothing to do, I find I'm lying in bed for longer. I switch on the news to waste time (then promptly turn it off again when the headlines get too depressing), scroll through social media or sometimes turn on a film in the middle of the afternoon for lack of anything better to do.
I would never ever have imagined I would find myself with so much free time, but the circumstances meant I've often struggled to fill my day, and it is now an effort to stop myself from camping out on the sofa on a regular basis.
For someone like me, in their 60s, two years is nothing in comparison to the time I have lived, and yet it has been long enough to alter my everyday habits. For children who were born into the pandemic, this has been their entire existence. For school kids of six, it has been a third of their life.
Their limited experience of the world has seen school closures, cancelled exams, isolation from peers and little to no interaction between the generations, which we know is vital for their development.
Judy Murray: Bills are already rising but we should not just accept big business telling us this will be year of the squeeze
Yes, technology has, thankfully, allowed grandparents, aunts, uncles and cousins to stay in touch, but children don't necessarily have the attention span to conduct meaningful phone conversations over Facetime or Zoom.
And it's not just about the very youngest children, but tweens and teens as well. They are spending more and more time communicating through screens, by text messages and emojis, rather than actually talking to people and developing essential conversation skills.
This on-going lack of communication and social interaction worries me hugely.
As Sara Bonetti, head of early years development at the Education Policy Institute said: "Being with your parents is not the same as being with your peers – and a lot of them have missed out on peer interaction and just being out in the world. We will see consequences in one form or another that will last for years."
So, the question is now, how do we ensure our children can grow, develop, learn and play as they would have done in previous generations? I firmly believe better access to sport and other physical activities can fill the gap left behind by covid.
Dance, martial arts, football, rugby, tennis – you name it, there is a sport or leisure activity for everyone which will create opportunities to move our bodies and exercise the mind, too.
Physical activity, particularly team sports, can improve communication skills, encourage team work, boost feel-good hormones and so much more.
If we want our young people to feel happier and healthier post-pandemic, why aren't we investing in more venues where free or inexpensive sessions can help redress the balance?
How about opening up schools out of hours to the community, and planning a programme of activities that cover all ages and stages? I'm guessing the vast majority of us has spent too much time on the sofa in the last two years.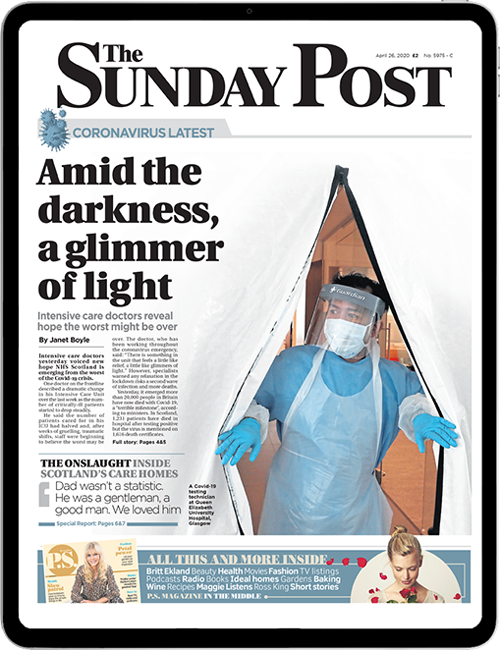 Enjoy the convenience of having The Sunday Post delivered as a digital ePaper straight to your smartphone, tablet or computer.
Subscribe for only £5.49 a month and enjoy all the benefits of the printed paper as a digital replica.
Subscribe