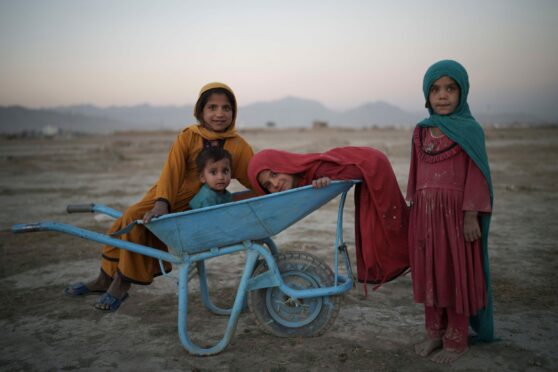 It was only a few months ago that the world looked on in horror as families, fearing for their lives, rushed to Kabul airport, desperate to escape Afghanistan as the Taliban surged back into power.
The words, pictures, videos and social media posts made us all, momentarily, sit up and pay attention.
But now the news has moved on and the shock of those scenes has worn off. Well, it had for me anyway, until I saw a headline last week that stopped me in my tracks: "Afghan baby girl sold for $500 by starving family."
The county's fragile economy has been propped up by international humanitarian aid but the funds have now been frozen as world leaders debate whether the Taliban regime should be considered a legitimate government.
The situation for millions of Afghans is so dire, the UN World Food Programme has warned that more than half the population could face starvation this winter. Not only will 22.8 million people go hungry, more than three million children under five could suffer acute malnutrition, and one million could die.
One BBC report I watched travelled to a Médecins Sans Frontières hospital, as well as cities and rural villages, to highlight the devastating impact the aid freeze has had on everyday people.
One mother explained that she had no choice but to "sell" her baby daughter to feed her other children. Once she is able to walk, the sleeping baby I saw on screen will be taken away by a stranger, who bought her as a bride for his son. Imagine being so desperate that you have no choice but to treat your own child as a commodity.
It is just truly horrifying to think this is happening in 2021. But what can be done?
The UN World Food Programme itself has said an assistance programme, pledged by countries at an international community at a conference in September, remains only a third funded, and will only be a temporary measure. What's more, many are still questioning whether funding should be given to a country that is now governed by an organisation with such a terrible track record on human rights.
Afghanistan has billions of dollars in assets in overseas banks, but that money has been similarly frozen since the previous Western-backed government was ousted in August. If the country is going to revert back to denying women everyday freedoms, such as education and employment, should that money be handed back to the Taliban?
It's such a complex situation, with no easy answers. But in all the political talk and debate, I can't help but feel we are forgetting about the citizens who are suffering every single day. When you hear of children being sold so families can simply put food on the table, surely that is something we can't just ignore.
For decades now, we have seen that the Taliban can't be persuaded to conform to modern views, particularly in relation to women, so continuing to withhold government money or humanitarian aid doesn't seem to be making a difference.
I'm no politician and I don't know what the answer is for Afghanistan but I can't stop thinking about that poor girl, a baby sold to a stranger.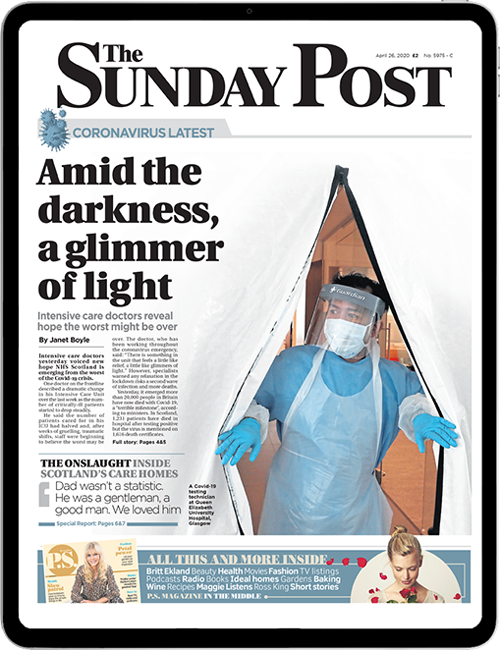 Enjoy the convenience of having The Sunday Post delivered as a digital ePaper straight to your smartphone, tablet or computer.
Subscribe for only £5.49 a month and enjoy all the benefits of the printed paper as a digital replica.
Subscribe