When Judith Durham and The Seekers came to the UK in early 1964, they did not have plans to become superstars.
As they sailed over on the SS Fairsky, they provided the musical entertainment onboard, and planned to stay just 10 weeks or so and see if there was much interest in their brand of music.
Judith, in fact, had only brought summer clothes, so sure was she that they'd be on a boat back to Australia before too long.
Fast forward a few months and they were rubbing shoulders with Tom Jones, knocking The Beatles off the top of the charts and generally making themselves the biggest thing since sliced bread.
Now, 55 years after that sensational start, The Seekers are bidding a very fond farewell to their legions of fans with the release of a CD and DVD showing them live in concert, and Judith spoke to The Weekly News from Melbourne, Australia.
"There's no touring involved – we've done our touring!" laughs Judith, who was born Judith Mavis Cock in Essendon, Victoria, in 1943.
"The fans have been asking for a CD and DVD since the last tour, the Golden Jubilee. We've been hoping and praying since then that they would come out.
"I've recently had a solo album of my own out, and the thrill for me has always been both doing concerts and being in the recording studio."
Through classics like I'll Never Find Another You, A World Of Our Own, Morningtown Ride and Goergy Girl, The Seekers gave us not just Judith's trademark voice but soaring harmonies, too.
As she explains, there was no complicated studio set-up to get that famous sound.
"Traditionally, when we first started out, we were just literally standing around the one microphone. We did one complete album way back in just the one day!
"It was all very live and happening before your very eyes, kind of thing.
"It was only for our 25th anniversary shows that we started having back-up musicians. It became a bit more sophisticated."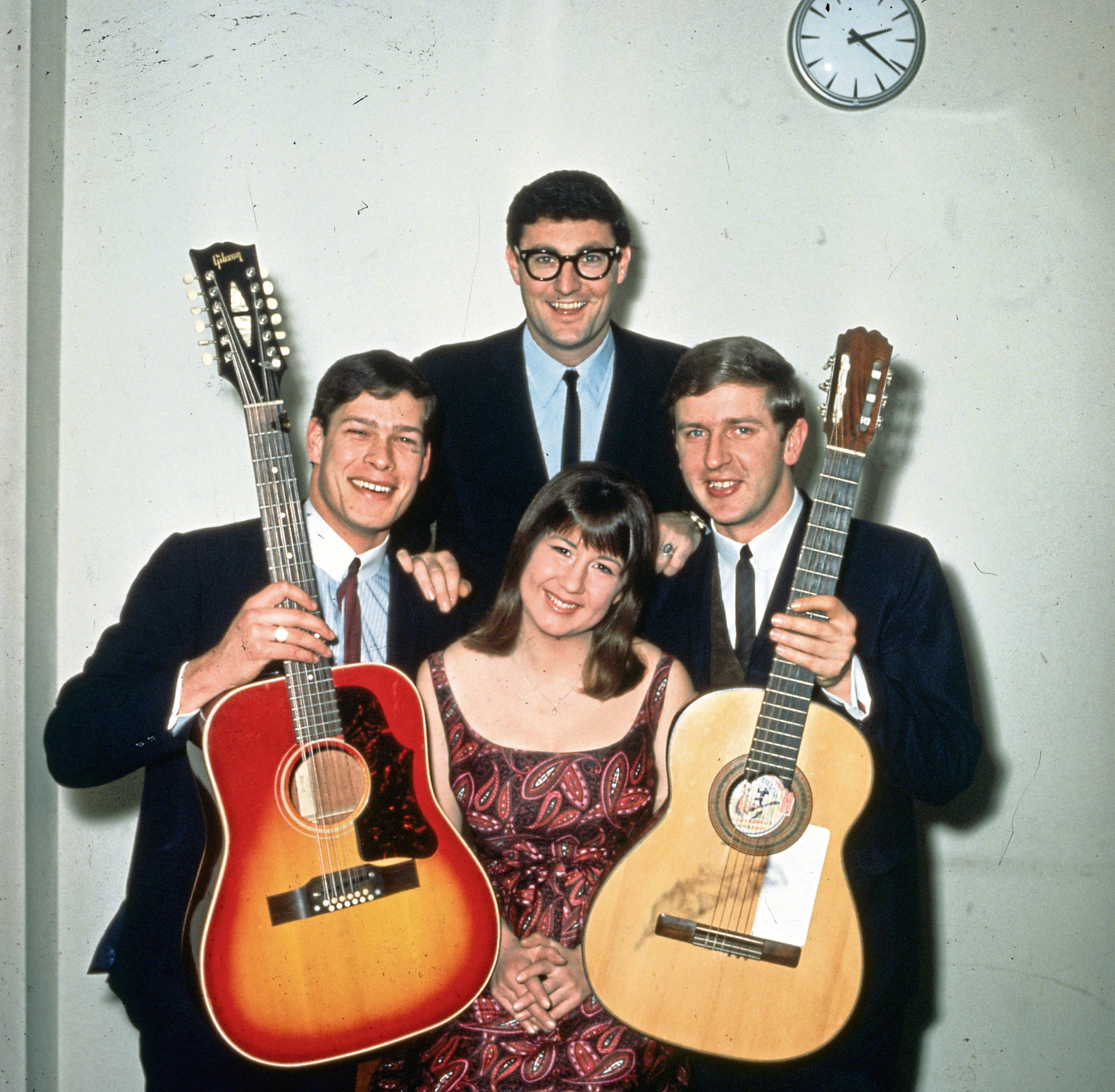 If it was raw and unsophisticated in the early days, that was exactly what the public were looking for. Especially the British public, who took to The Seekers immediately.
"We thought we were coming over to the UK and would turn around. We had our return tickets to Australia and only had plans to stay here for 10 weeks," Judith reveals.
"Because our album and a film clip with one of our songs had been sent ahead to an agent, he already had a booking for us by the time we arrived and got off the boat.
"That was on a television programme called, I think, Tonight. They said we were fresh off the boat from Down Under, we just sang With A Swag On My Shoulder or something, and that was the first time we had ever performed on TV in England!
"Then the agent found he could get us bookings up and down the country – before we knew it, we were on at the Palladium within six weeks.
"TV, club dates, seasons, a series with Ronnie Carroll, it took everybody by surprise.
"But we still needed a song that people could hear on the radio, so the agent asked Tom Springfield – who had recently split up from Dusty and the Springfields – if he would write a song for us.
"That was the absolutely amazing I'll Never Find Another You, which is still an evergreen today.
"Who would have thought? It went straight to No.1 all around the world, and I think it even reached No.3 in the States.
"It surprised everyone, was an immense success, and we were outselling The Beatles and The Rolling Stones with the first three singles we had out.
"You couldn't dream it up! We hadn't even planned to stay. I hadn't packed anything other than summer clothes, so I certainly had intended going home to Australia.
"Mum and dad were worried about me because I was going to stay over. Mum very obligingly sent all my winter clothes over.
"Before we knew it, we were up in Stockton of all places to stay for the winter, and we experienced our first snow, when doing the pantomime on Christmas Eve up there.
"Because of pirate radio, with Radio Caroline playing I'll Never Find Another You, it climbed the charts, especially when the BBC also started playing it.
"Top Of The Pops took us all the way to the top of the charts, trying to keep Tom Jones off the top.
"That was It's Not Unusual, of course. I was lucky enough to share a dressing-room with Tom Jones for a few moments, which was very nice!
"I didn't actually get to meet The Beatles. I was a bit shy but a couple of the boys did. We were backstage with them because we were both part of the New Musical Express poll winners' concert.
"That was a huge, amazing experience, being part of that 60s genre when everything was changing. But I was very shy, and I didn't understand that I could approach people. I felt like I shouldn't do that sort of thing!"
"I was fresh out of Melbourne, you see, having arrived with my gloves and matching handbags, trying to emulate how the Queen dressed.
"It wasn't exactly Carnaby Street. I was making most of my clothes, actually, and if you see me on that poll-winners' concert I have actually made that dress I'm wearing.
"There is a bit of footage out there of us coming on to sing A World Of Our Own, and there I am in my homemade dress."
The Carnival Is Over was yet another million-seller, while The Seekers are also much loved for songs such as Love Is Kind, Love Is Wine, When Will The Good Apples Fall, their live version of Silver Threads And Golden Needles and many more. The list goes on and on.
Judith reckons the formula was simple but they could teach today's aspiring pop stars a thing or two about harmony and melody.
"The three boys and me, that's it, that's our formula!" she laughs.
"Luckily, it has stood the test of time. We're thrilled to find that the fans still love us and fans of all ages have come to our shows.
"It is so wonderful to now have the CD and DVD to celebrate those concerts. What we find, and it is an honour, is that folk have kept our music in their hearts all these years.
"There's something online at the moment, and it's a girl who is only three years old. She's singing A World Of Our Own at the top of her voice, full strength, and she is so sincere singing it.
"It's absolutely incredible to see, and all age groups like us."
Does Judith have a personal favourite, a Seekers song she has to sing in every concert?
"Silver Threads And Golden Needles was actually a big hit for The Springfields," she points out. "But I have had such enjoyment singing that one."
Farewell, The Seekers' Golden Jubilee Concert Live, is out now on CD and DVD on Decca Records.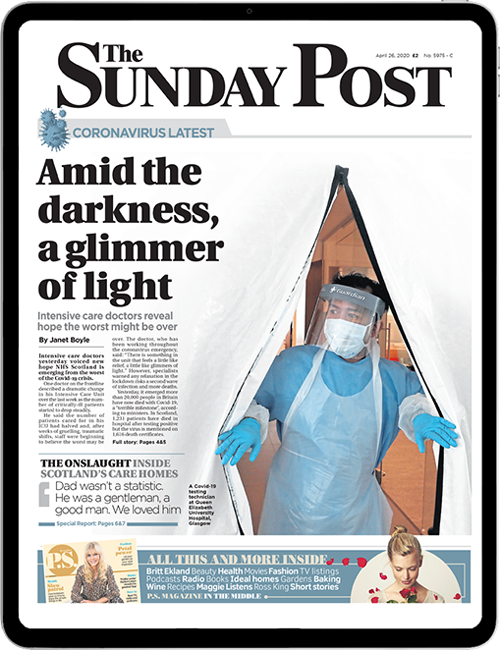 Enjoy the convenience of having The Sunday Post delivered as a digital ePaper straight to your smartphone, tablet or computer.
Subscribe for only £5.49 a month and enjoy all the benefits of the printed paper as a digital replica.
Subscribe