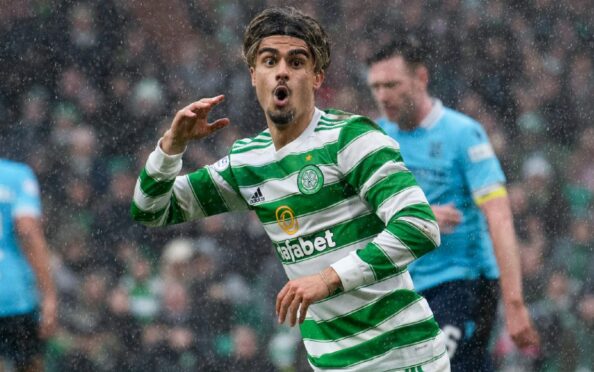 Jota has voiced his vehement opposition to the use of VAR in the Premiership.
The technology is to be introduced here from December at a cost of some £1.2 million, an outlay the top-flight clubs will share amongst themselves.
It is an innovation that was voted in by a majority of the SPFL members, and one for which the country's leading teams actively lobbied.
On paper, the Portuguese, who has just signed a five-year deal with the Hoops, would look a likely beneficiary of the additional video reviews.
As his record of 13 goals and 14 assists suggests, he is involved in a high number of Celtic's attacks, so is naturally involved in more than his share of contentious calls.
The man himself, though, sees things differently.
"I'm against VAR. I don't like it, and I think it's ruining football," said Jota.
"I'm thoroughly against it. That's my personal opinion. Football is much more than that.
"Nowadays we just try to complicate what's simple. But it's not up to me to make those decisions."
Asked to elaborate, the 23-year-old was more than happy to do so.
He explained he was against both the general principle behind VAR and the specific problems it has brought with it, with the delay after goals a particular bugbear.
"It's about everything to do with it," he said. "Football is about mistakes. It's about errors.
"Everyone makes errors. I will make mistakes, the referees are going to make mistakes, the coaches are going to make mistakes.
"That's the beauty of football. If there is a mistake, there is someone who is going to take that opportunity.
"The delaying is something I really don't like. If you score a goal in a place like Celtic Park, the first thing you want to do is celebrate, so it doesn't make sense.
"But I guess we have to live with it. I'm evaluating it from every angle – as a fan, as a footballer, everything.
"I just think it doesn't make sense."
The winger will at least get a little while without the technology, on the domestic scene anyway, as VAR will definitely not be coming in before the World Cup in November.
He is relishing the chance to make an even bigger impact when the new Premiership season kicks off.
"In the last years, I have not had the chance to do a full pre-season with a club, and then go on and play with them," said Jota. "Finally I have the opportunity to do so, and it is something I am looking forward to.
"I'm happy I can be with all the lads, to enjoy it and try to deliver results."
That process picks up significantly this week when Celtic jet off to Austria for a training camp.
Ange Postecoglou's side have three friendly games scheduled during the trip. They will play SC Wiener Viktoria on Wednesday, Rapid Vienna on Saturday and then Banik Ostrava on Wednesday week.
The action will continue on their return, with Blackburn Rovers due at Celtic Park on Saturday, July 16.
"Every training session, and every game we make, is a step towards our goal," said Jota.
"We don't want to stop. We know we can be much better than this.
"We just have to believe the ideas of the coach, and be as strong as we can because we don't stop."
As much as he is focused on his new club's build-up, his old one remains on his mind.
"Benfica is a really special place for me, and it will always be in my heart, whatever happens," he said.
"It's quite a nostalgic moment for me because I've left home.
"I was with the club for 15 years, not one year. Fifteen years is a lifetime, so I think at this moment in my career this was the best step for me, and I'm 100% here and focused on doing the job."
How would he feel if the clubs were to meet in the Champions League? Would he celebrate scoring a goal against Benfica?
Jota replied: "I don't want to think about that! And definitely not, no chance!"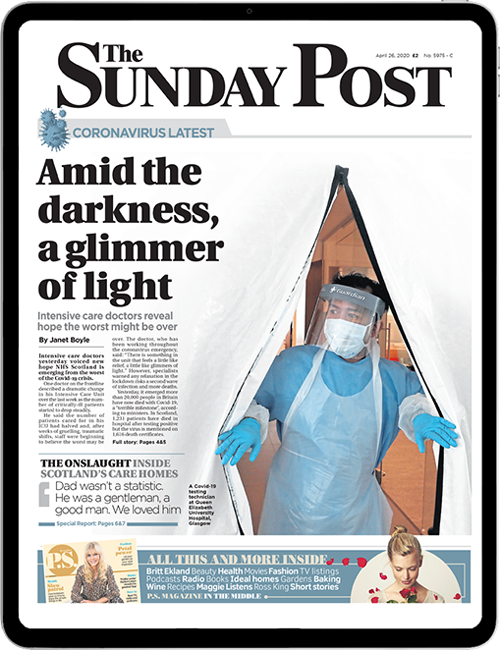 Enjoy the convenience of having The Sunday Post delivered as a digital ePaper straight to your smartphone, tablet or computer.
Subscribe for only £5.49 a month and enjoy all the benefits of the printed paper as a digital replica.
Subscribe