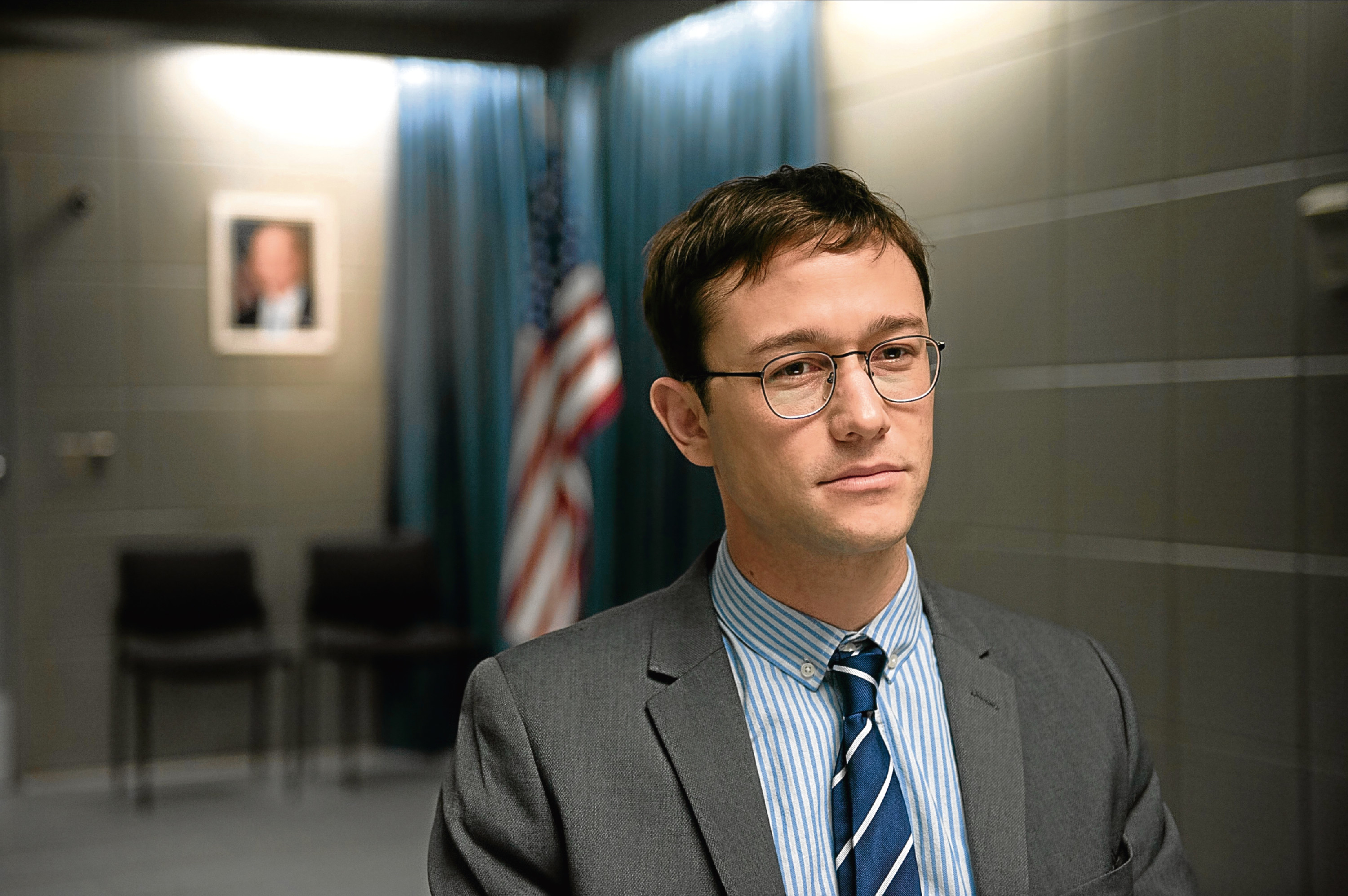 "NOT only do I believe in something, I believe in it enough that I'm willing to set my own life on fire and burn it to the ground."
Those were the words of Edward Snowden, an American computer professional and former CIA employee who, back in 2013, copied and leaked classified information from the National Security Agency (NSA) without prior authorisation.
It is considered to be the biggest breach of security in US intelligence history, and some see Edward as a hero, while others view him as a criminal and traitor.
Edward claimed he simply wanted every day Americans to know the truth — the US Government was tracking their every move, even folk who weren't suspected of committing a crime.
To Edward's mind, this was a breach of human rights, so he risked his own life bringing the truth to light.
The whole story is the subject of a new film, Snowden, out in cinemas this week.
Joseph Gordon-Levitt, who made a name for himself in 3rd Rock From The Sun, plays Edward, and reveals that he met him, in Moscow, where he's currently been granted asylum.
"Oliver Stone and his co-writer Karen Fitzgerald took a number of trips to Moscow, and Oliver brought me on one because Snowden was giving a lot of feedback on the scripts," reveals Joseph.
"I spent about four hours talking with him, him and his long-time girlfriend Lindsey Mills, who is played in the movie by Shailene Woodley.
"It's funny, because he's always trying to take the attention off himself and put it on the issues that he wants to talk about.
"Those are the things I wanted to pay attention to — as an actor.
"He wasn't talking about what he liked to eat for lunch, or how he walked and talked."
Joseph did, however, find out a lot about Edward just from shaking his hand.
"You can tell a lot about a person by how they shake your hand," he explains.
"He was sort of old-fashioned in his good manners.
"You think that guys who are good with computers are socially awkward, so I was half expecting him to limply shake my hand, making no eye contact.
"But he really didn't at all, he was actually sort of gentlemanly, to be honest.
"I wanted to put that into the performance."
So what side of the argument does Joseph stand on — is Edward a hero or a traitor?
"Ultimately, what he did is complicated," says Joseph.
"I understand why people consider him a criminal because when he took classified documents and gave them to journalists, that was breaking the law.
"At the same time, though, I think the NSA was also breaking the law a million times every day and lying to us about it," adds the actor.
"We didn't know anything about that until Edward Snowden provided the evidence.
"To me, that's our democracy slipping away and I'm happy to stand up and say: 'I'm not cool with this.'"
He told the Press Association: "I would love it if he would get pardoned, I would think that was the right thing to do and I would hope that Barack Obama, as someone who has generally really stood up for what the constitution says, I would hope he would pardon Snowden.
"That would send the right signal that the American government respects the constitution. I don't know if he can do that, I hope he does.
"I know Ed would like to come home, I know his family would like him to come home. I think he cares less about his personal life and his personal comfort than he does about these issues though, he made that clear."
Gordon-Levitt said the movie feels even more urgent since the election of Donald Trump.
He said: "I have spoken to people who supported me doing this movie and were like, 'I get what this is about, government mass surveillance. Yeah, that does go against the constitution, that is probably not right. I can't say I'm that concerned about it', and now those same people are like, 'That is really scary that our government can conduct that kind of mass surveillance'.
"If those tools are used with only pure intentions then okay, but if they are not then it starts to get scary.
"Meeting Edward really humanised him, which is the idea of this movie. The funny thing is he's always trying to take the attention off himself personally and put the attention on the causes he's fighting for, but I'm an actor playing him in a movie, so I was paying attention to personal details – how does he sit, how does he talk or walk, how does he shake my hand, because ultimately the point of this movie is to be an entertaining drama, to be a fun night at the cinema.
"There are other works of journalism if you want a more comprehensive piece about this stuff. This is just to get the conversation started."
Another conversation the actor would love to have is about a reboot of 1990s sitcom 3rd Rock From The Sun, the show that gave him his big break and that also featured The Crown star John Lithgow.
He said: "It could be Edward Snowden and Winston Churchill because John Lithgow is playing Winston Churchill right now.
"I would love to. I love all those folks and would love to see them. I do see them but would love to be making comedy with them. Snowden and The Crown and Third Rock From The Sun."
Snowden is out on Friday, December 9.
---
READ MORE
Donald MacLeod: Difficult dilemma at the core of Apple's face-off with the FBI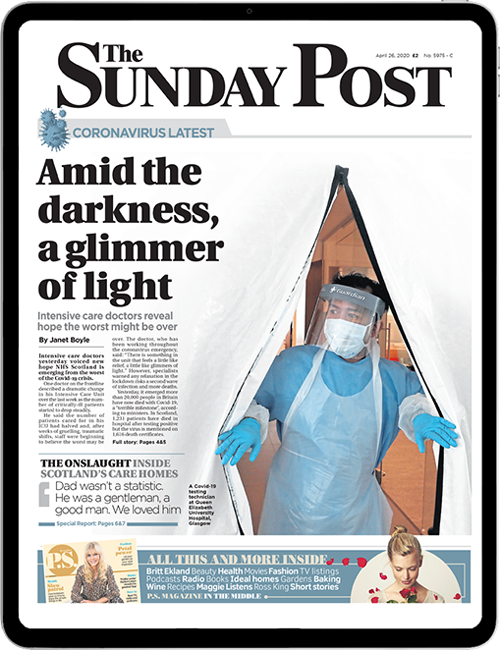 Enjoy the convenience of having The Sunday Post delivered as a digital ePaper straight to your smartphone, tablet or computer.
Subscribe for only £5.49 a month and enjoy all the benefits of the printed paper as a digital replica.
Subscribe