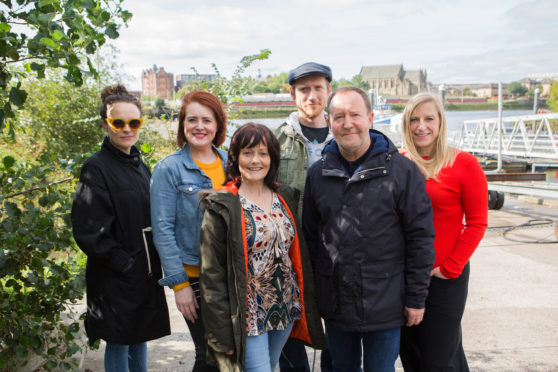 Jonathan Watson has been delivering laughs for 40 years in Naked Video, Only An Excuse, City Lights and Two Doors Down.
But his latest role, while still tinged with humour, takes on a much more serious subject and is a production he says is "humbling to be a part of".
He stars in new stage play, Fibres, alongside Still Game favourite Maureen Carr.
It explores the legacy of asbestos in the Clyde shipyards, giving weight to the stories of women and families affected by the health crisis.
During the 20th Century, Glasgow and the west of Scotland was the centre of asbestos production and today it has the highest global incidence of mesothelioma, a cancer caused by exposure to asbestos.
Jonathan plays shipyard worker Jack, whose wife Beanie is nursing him through asbestosis. Then the couple discover the overalls Jack brought home to be washed by his wife has poisoned her, too.
"You can use humour to see you through dark times and I think that's reflected in Fibres," said Jonathan.
"That's not just a Glasgow sensibility, you could say the same about places like Liverpool or the east of London, too.
"Fibres is about a story that not many people know about, yet it's happening on their doorstep.
"If we can raise awareness of the whole mess caused by this, it will be a good thing.
"But there will also be people in the audience who have been affected.
"It was thought numbers would peak in 2020, but now there are claims coming from the construction industry and it's believed it will be 2040 before its peaks."
The story is written by award-winning playwright Frances Poet, who says there are lots of laughs in the play despite the subject matter.
"There is anger and pain, but also humour, joy and hope," she said.
"Jonathan's character has a lot of asbestos-related jokes that are funny but also fuelled by anger and pain.
"He pitches them in such a brilliant way that you laugh and he breaks your heart at the same time. Maureen's character has less laughter and she carries a lot of the anger."
Frances was inspired to write the story after speaking to someone at her daughter's music class who told how her parents died six months apart due to asbestosis.
"Her father served a three-day apprenticeship on the ships and that exposure was enough to not just end his life prematurely, but also that of his wife, who washed his overalls.
"I didn't ever ask her specifically for her parents' story, but I started to research cases and built the characters. It made me really angry. More people die from it than road accidents, yet the NHS is picking up the costs, not the companies.
"Within our creative team we had someone whose grandfather died from it.
"She was able to bring in details from his compensation scheme, where he described it as falling like snow and people having snowball fights with the stuff."
The co-production between the Citizens Theatre and Stellar Quines, with support from the Clydeside Action On Asbestos charity, will tour community halls in areas affected by the situation, as well as more traditional theatre spaces.
Frances added: "I suspect our story will be met with many more stories shared after the show. I want to hear them all."
---
Fibres, Barrowfield Community Centre, Glasgow, Oct 17-18, then touring until Nov 2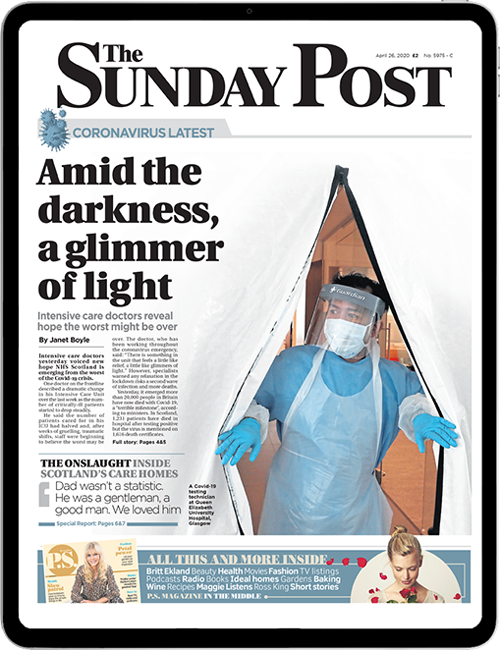 Enjoy the convenience of having The Sunday Post delivered as a digital ePaper straight to your smartphone, tablet or computer.
Subscribe for only £5.49 a month and enjoy all the benefits of the printed paper as a digital replica.
Subscribe