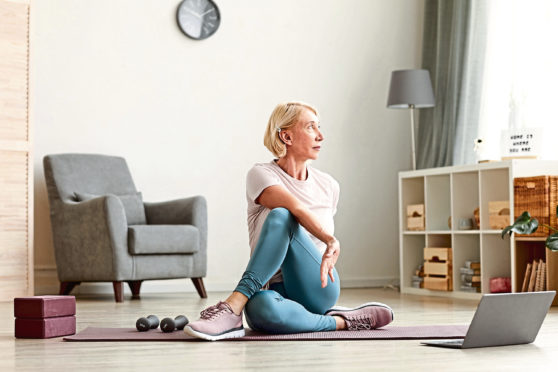 Self-care isn't always easy, and can easily slip in times of increased stress.
Yet, if the past year has taught us anything, it's the importance of good mental health and carving out some time for ourselves.
Perhaps that's why everyone from A-list actors like Gillian Anderson to thousands of Scots in their living rooms are taking up yoga classes online.
Given that yoga not only helps to maintain suppleness, strength and our cores but also supports our mental wellbeing, lockdown is the perfect time to give it a try.
And, says Yoga Scotland, the majority of yoga sessions are now exclusively online.
Here yoga instructors explain the benefits on doing yoga at home…
Focus on yourself
"Even one yoga class can leave you feeling incredible," says yoga and spiritual teacher Scott Hutchison-McDade, of Positive Change Yoga. "When we feel good, we tend to look after ourselves a little bit more."
He refers to yoga as a practice of "self-compassion and self-kindness" – helping you send a signal to yourself that you're worth taking care of. After just one session Hutchison-McDade says it's possible to "feel so good" that you'll find yourself wanting to make "more positive choices in your life".
A sense of community
Edinburgh-based yoga instructor Caroline Phipps-Urch, who is on the board of Yoga Scotland, says that, while free YouTube sessions can be a good introduction, there are benefits to signing up to live classes online.
"A benefit to live classes is that sense of community. I set my live stream up 10 minutes early so my students can say hello to each other, which recreates that connection they had in the studio," she said.
Reduce stress
In 2020, the Office for National Statistics found more than a third of UK adults said Covid had affected their wellbeing. If you're concerned about your mental health, always speak to your GP. Outside of that, yoga can relieve stress.
Phipps-Urch explained: "Breathing is integral to yoga and this can help with relaxation. If you're feeling overwhelmed, Hutchison-McDade recommends practising a box-breathing technique: inhale for three counts, hold your breath for three, exhale for three and holding for three – all through the nose.
Positive body image
Hutchison-McDade says yoga can encourage a more positive relationship with your body. "It doesn't take long for you to start feeling better about how you look and how you feel," he explains. "It's not about losing weight, it's about that confidence – and that can affect your mental health."
A natural energy boost
Yoga can also be a natural energy-booster, as active poses that stimulate blood flow around the body, stretch the spine and awaken our nervous systems can help combat fatigue.
Phipps-Urch added: "There are days when all of us feel exhausted from home-working, home-schooling or fed up during lockdown. Yoga can help you focus your energy to best serve you."
Feel in control
With Covid-related restrictions continuing, it's easy to feel out of control. Adopting a yoga routine could help, as a way to take charge of a small – but meaningful – part of your life. Hutchison-McDade says: "After a month of practice you really will notice the benefits."
Motivation
Phipps-Urch says joining a live class offers an added motivation to take part.
"A lot of people might struggle to drag themselves to an evening yoga class on a wet, miserable winter night, but being able to join in the comfort of your own home has made yoga much more accessible."
Learn more at yogascotland.org.uk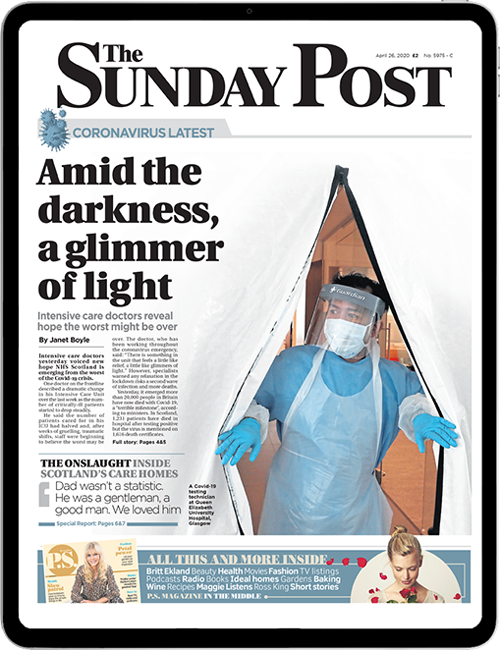 Enjoy the convenience of having The Sunday Post delivered as a digital ePaper straight to your smartphone, tablet or computer.
Subscribe for only £5.49 a month and enjoy all the benefits of the printed paper as a digital replica.
Subscribe