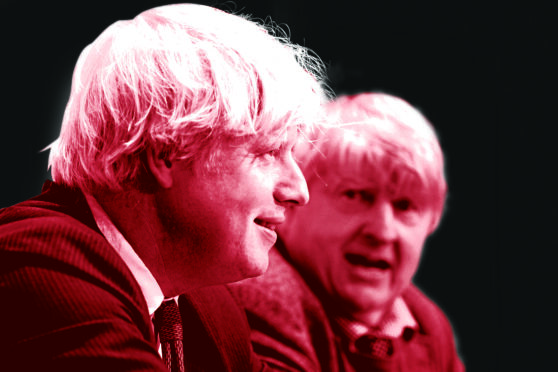 The senior peer who chairs the House of Lords has backed far-reaching reform of the vetting system as Boris Johnson nominates his father for a peerage.
Lord McFall of Alcluith, the Lord Speaker, said the Lords needs heightened powers and greater independence to question the suitability of nominations.
The presiding officer of the Lords was speaking after Johnson's resignation honours list ignited fresh debate on the role and future of the second chamber, only months after opposition leader Keir Starmer promised a Labour government will consult on its abolition and replacement with a smaller, more democratic assembly.
The former prime minister's father, Stanley, has reportedly been included in his resignation honours list, which is said to have stretched to 100 names before Johnson was told to cut it to 60.
However, McFall told The Post the need to rigorously vet proposed peers is a priority for the House of Lords, adding: "We need to have a system where if we are appointing people, there has to be real scrutiny. That's one thing that the members of the House of Lords are asking to do."
Johnson has been accused of debasing the honours system with Starmer calling Johnson's nomination of his father "absolutely outrageous". Critics have also questioned what Johnson snr, a former MEP who has previously been accused of breaking his wife's nose in a domestic assault and inappropriately touching women, has done to justify an honour.
The King currently creates peerages on the recommendation of his principal adviser, the prime minister.
The House of Lords Appointments Commission, a non-departmental public body currently made up of six members of the Lords, was set up in 2000 to improve vetting of nominees but has been accused by critics of rubber-stamping almost all the names already cleared by Downing Street.
McFall, who spent 18 years as Labour MP for Dumbarton, said: "Central to my approach in this role is ensuring we have respect for everybody and all of the institutions in the United Kingdom.
"There's a private members' bill by Lord Norton of Louth being viewed at the moment to ensure that the House of Lords appointment commission properly scrutinises names coming forward, interviews people and ask what they will contribute to the House of Lords.
"Also they would see what experience they have and get them to give a commitment to working in the House of Lords. That is really important."
McFall has been liaising with Norton, a Conservative peer, about his bill that would grant statutory powers to the House of Lords Appointment Commission. The law change would prevent future prime ministers from recommending peers to the Crown before the commission's verdict on their suitability and would also require them to tell the commission why nominees meet the appointment criteria.
The Sunday Post View: This House of ill repute is an affront to us all and it has to go
In September, the commission was at the centre of a cronyism row when Johnson chose the author of a book on his "wit and wisdom" to join it as an independent member. Harry Mount, a fellow former Bullingdon Club member and the author of The Wit And Wisdom Of Boris Johnson, took up the role as the commission's seventh member but quit in November.
Johnson's nominations first prompted a row in September when it was suggested he planned to nominate a long list of friends, family, supporters and aides. He is since understood to have been advised to cut his list. While it has never been published, it is currently reported to include the MP Nigel Adams, the former cabinet minister Nadine Dorries, Scottish Secretary Alister Jack, Cop26 president Alok Sharma and the Tory donor David Ross.
In September, Tory grandee Sir Malcolm Rifkind, a former cabinet minister, told The Sunday Post that the Lords should be abolished and replaced with a slimmed-down senate. In December, Gordon Brown published a blueprint for far-reaching constitutional reform, backed by Starmer, which included abolishing the current upper chamber.
Johnson has already appointed 86 peers, taking the number of people sitting in the Lords to more than 800. An overstaffed House of Lords which did not represent each of the nations of the UK undermined public trust in the parliamentary system, McFall said. He added: "There is definitely a need for reform. Every institution should be on alert these days. For example, the issue of the size of the House – it is just too big. We need to reduce the size of the House. We need to look at how we make appointments to the House as well."
Before entering the Lords, Lord McFall was a Labour MP from 1987 until 2010, first for Dumbarton and later for West Dunbartonshire. He served as a Minister in the Northern Ireland Office and as a Government Whip.
He also chaired the Treasury Select Committee between 2001 and 2010. His current role in the Lords involves overseeing proceedings in the chamber, chairing the House of Lords Commission and raising awareness of the work of the House in the UK and abroad.
He added: "Especially as a Scots person, I know we need to make the house more representative of the whole country. One of the first things I did in my first 12 months as Lord Speaker was visit Belfast, Edinburgh and Cardiff.
"Even in October last year, I visited Dublin and spoke to their upper chamber. We need to make it more representative in order to bring people closer together.
"My young life and my political life was in Scotland so I know we need to ensure we are talking about devolution.
"We need to engage as a country on an equal basis with politicians coming from the different institutions and talking to Westminster.
"I established the inter-parliamentary forum where members of the House of Commons, House of Lords, Scottish Parliament, Welsh Parliament and Northern Ireland Assembly come together to talk about issues of common interest.
"We have the internal market legislation at the moment and whatever happens in Westminster, it has implications for every part of the UK so we should meet and discuss these issues.
"It is what the Lords does best – to do that deep-dive scrutiny and engagement. It is important to make sure we have that engagement across the UK and it's really important we have as harmonious a relationship as we can."
Johnson has already triggered outrage with his peerage appointments, having already nominated Evgeny Lebedev, the Russian-born businessman and son of a former KGB officer, and the former PM's brother, Jo Johnson.
Norton previously said the current system was not working leading to an unwieldy House of Lords. He said: "There are no formal constraints on who the prime minister can nominate nor on the number of names that can be submitted.
"The prime minister is advised by the House of Lords Appointments Commission, a non-departmental public body. The commission does a very worthwhile job, and I pay tribute to it for the work that it does, but it is limited, not least in its scrutiny.
"It can assess nominations only on grounds of propriety, not suitability. It is also the creature of the prime minister.
"A determined prime minister can not only ignore its advice but, if he or she chooses, disband it."
McFall, 78, has recently attracted a growing digital following after he launched Lord Speaker's Corner – an online series where he interviews fellow peers about their lives and work.
The short episodes – available to watch on YouTube or download on the House of Lords Podcast – have already attracted tens of thousands of followers.
In one recent episode, he interviewed Lord Dubs, exploring his experience in the Kindertransport as a child refugee from Nazi Germany.
They also discussed their shared experiences in Northern Ireland during the peace process, the needs for constitutional reform and convincing the government to change legislation.
He added: "We have diplomats, soldiers, scientists, engineers here. We have more people with far more experience than in the House of Commons. I still enjoy my job thoroughly."
Johnson and Downing Street have declined to comment on his proposed honours although confirmed the list is with the appointments commission.
A spokesperson for Lord Bew, the chair of the commission, declined to comment on individuals but said: "The commission vets those nominated by political parties for propriety using its published criteria and provides confidential advice to the prime minister."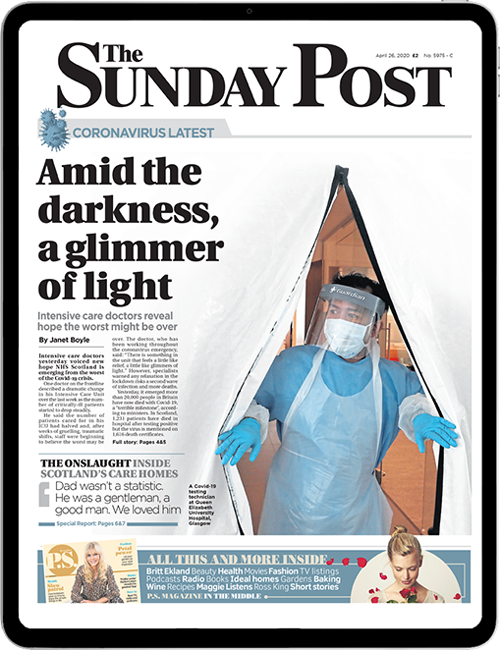 Enjoy the convenience of having The Sunday Post delivered as a digital ePaper straight to your smartphone, tablet or computer.
Subscribe for only £5.49 a month and enjoy all the benefits of the printed paper as a digital replica.
Subscribe