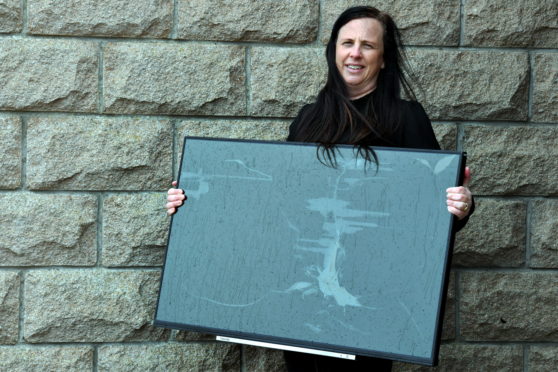 A nursery nurse who has been helping look after children of frontline NHS workers during the Covid-19 crisis was stressed out by a row with John Lewis over a smashed TV.
Mum-of-three Kelly Chicken became involved in a dispute with the retail giant after she sent her 43-in Toshiba back for a repair under warranty.
The standby light was flashing green to red and it was switching itself on and off. But the nursery school worker from Fraserburgh, Aberdeenshire, was stunned when John Lewis informed her that the screen was smashed when they received it – so there was nothing they could do.
"I was outraged they would suggest I would have sent them a TV with a broken screen for repair, that's just crazy, " said Kelly, 41. "They sent me photos of the set and it had big cracks across the screen. It was certainly not like that when it was picked up at my house by their courier."
Kelly bought the TV online from John Lewis in November 2018. It cost £279 and it was hung on the wall of her 17-year-old daughter Eden's room.
"I got it from John Lewis as they have a good reputation and were offering a five-year warranty," Kelly said.
Everything was fine with the TV until in March, when the standby switch kept flashing and the set would not come on.
John Lewis arranged to have the TV picked up from Kelly's home.
"I didn't hear back from them so I phoned them a few times and was eventually told that the set had impact damage.
"I was then sent photos of my TV which clearly had a smash on the front. I was shocked as I knew it did not leave my house like this. My daughter found photos of the TV on the morning it was picked up – with no crack. But John Lewis said that this was not enough evidence and it would not take responsibility."
Kelly said that when the set was uplifted from her house, the courier bumped it into a box in the driveway before putting it in a van.
"If the screen had been broken before it was picked it up, then why had this not been logged by the courier?" Kelly said. "Everyone in my house knew that the screen was fine when it went out my door."
After getting nowhere with her complaint, Kelly turned to Raw Deal for help.
At first, John Lewis declined to replace the TV. But the company has relented and will refund Kelly her full £279.
John Lewis said: "While there is no evidence the TV was damaged in transit, we sympathise with Mrs Chicken's situation and so on this occasion we have refunded the cost of the TV as a gesture of goodwill."
Kelly said she was grateful to Raw Deal for stepping in to sort the dispute.
"This is a great result for our family," she said.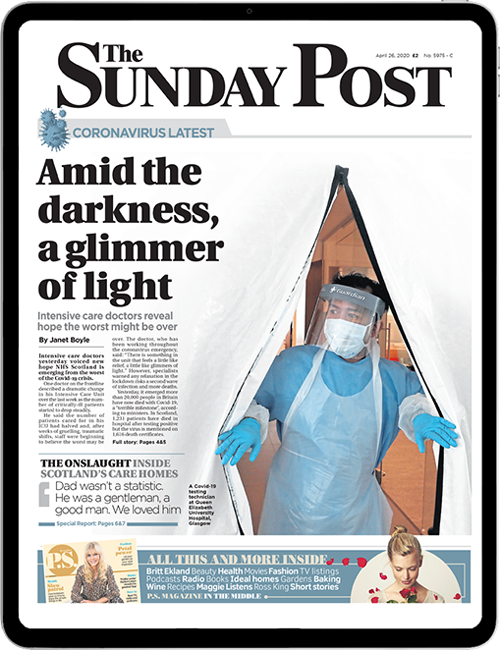 Enjoy the convenience of having The Sunday Post delivered as a digital ePaper straight to your smartphone, tablet or computer.
Subscribe for only £5.49 a month and enjoy all the benefits of the printed paper as a digital replica.
Subscribe