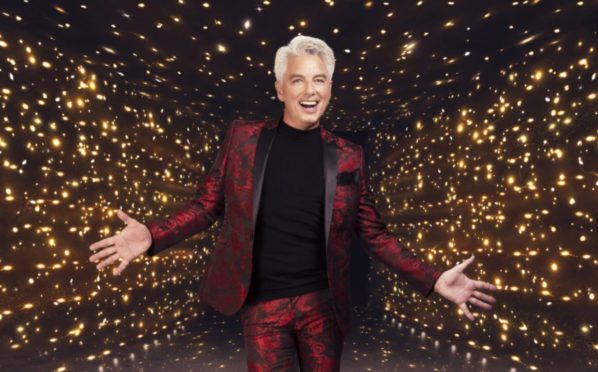 John Barrowman is delighted to be joining Dancing On Ice. But, after a year of lockdown, he is, to paraphrase Dean Martin's famous line, delighted to be anywhere.
A variety of safety measures are in place to keep the ITV production Covid-secure but the entertainer admits he's missing one important element about joining a new show.
"I'm a big hugger," explained John, 53, on a Zoom call from an apartment near London, where he has been self-isolating since arriving from his home in Palm Springs, California.
"That's one of the things that's going to be so difficult about doing the show this year. I used to walk around all the dressing rooms to hug people and give some positive vibes.
"But I can't do that. Although I'm a workaholic, and I want to get back to work because I miss my career, I also miss human contact and interaction. I haven't hugged my mum and dad in a year. It's awful."
The 13th series of the rink spectacular sees Phillip Schofield and Holly Willoughby take up presenting duties once again, while John is joined on the judging panel by skating legends Jayne Torvill and Christopher Dean, and former Britain's Got Talent winner Ashley Banjo.
Bringing the skating competition back for 2021 has been no easy feat, especially as five members of the crew reportedly tested positive for coronavirus last week. However, regular testing, a newly configured set, forgoing a live audience and an abundance of protective screens has ensured the show hasn't been put on ice. Or, well, has.
John said: "I'm going to be tested every week, as are other people, and I'll be in a bubble with Ashley, Phil, Holly, Jayne and Chris. Then the contestants and the skaters are in another bubble and our bubbles will not meet. We're taking every precaution to make sure everybody is safe, so that we can keep entertaining people.
"I laughed when I was told we were deemed to be 'essential workers' – nothing can be more essential than the NHS hospital workers and the staff who have been involved in keeping everybody healthy, safe and alive. But, without making light of the situation, we need shows on television, and we still need to be entertained."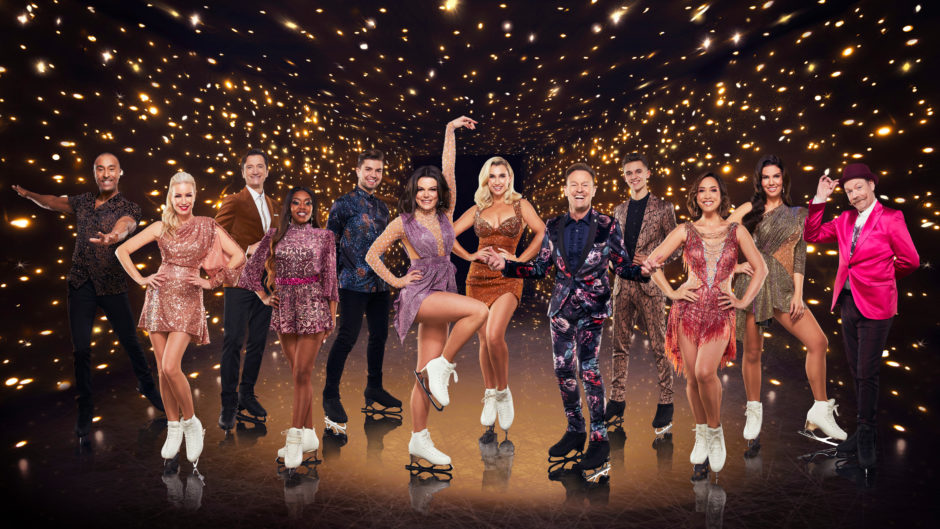 The line-up is packed with familiar faces, including presenter Myleene Klass, Rebekah Vardy, actor and singer Jason Donovan, and singer and presenter Denise Van Outen, who will all compete to impress the judges and win the public's votes over the next 10 weeks.
Having replaced Jason Gardiner in the 2020 series, John says he's looking forward to reprising his role as the "fair and balanced" judge. But he's already warned the contestants he knows personally that they can't expect any special treatment – if anything, their fancy footwork will be judged even more harshly.
"If there's something I don't like, I will speak up and I will say," said John, who was born in Scotland before moving to America aged eight, and speaks with both accents.
He added: "It might be an artistic thing or at times I'll jump in with some technical stuff. That's always interesting because then people say, 'What do you know about skating?' and reply, 'Well, I was on Dancing on Ice the first year, you know!'
"I think the contestants I'll be toughest on to begin with are the ones that I know. I know Jason, Myleene, Denise, and also Graham (Bell). So, I'm going to be watching them very closely.
"They're in showbiz, they know what they're doing, they know how to perform, and if there's a lack of performance, I'm definitely going to call them on it. And the people that I don't know so well, they're going to have to prove themselves to me. Everything is going to equal out, but I will be watching the people I know very closely in the first few weeks."
---
Risk makes for great TV
Learning how to skate and dance on ice will be a difficult journey for the celebrities and professional skater Yebin Mok, who was due to perform with skier Graham Bell, last week received a serious cut on her leg from the blade of an ice skate.
But it is the risk and danger, admits Torchwood and Holby City star John, that makes the show so captivating. He explained: "That's what makes ice dancing, figure skating and partner skating so exciting.
"When you watch the professionals throw someone up in the air and let them go, you know she's either going to land properly or she's not. So, when she does nail the landing, the arms go out and the leg goes up, you're like, 'Yes!'
"And when she wipes out and falls and splats all over the ice you gasp, 'Oh no!' – that's what makes it exciting for the viewer.
"Somebody could fall but the question is, will they get back up? That's the most important thing, and that's where the judging element really comes in."
---
Dancing on Ice begins tonight at 6pm on ITV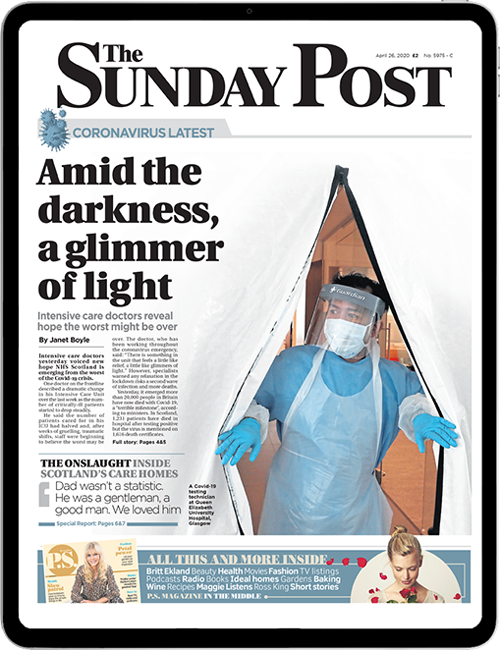 Enjoy the convenience of having The Sunday Post delivered as a digital ePaper straight to your smartphone, tablet or computer.
Subscribe for only £5.49 a month and enjoy all the benefits of the printed paper as a digital replica.
Subscribe