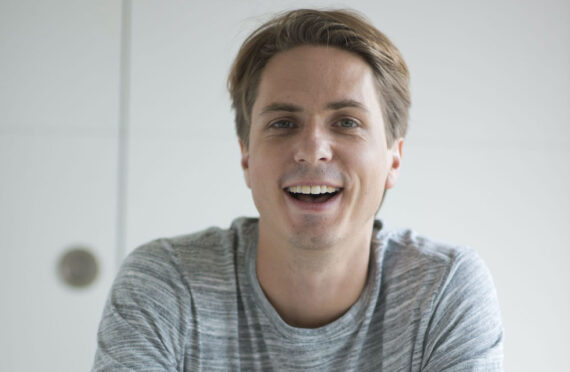 He played an awkward, hot-headed teen in one of the UK's most-loved comedies of the noughties.
Now, Joe Thomas hopes his debut stand-up show will help audiences meet the real person beyond his Inbetweeners character – or show he's a little older and wiser, at least.
The 37-year-old is preparing to return to perform at the Edinburgh Fringe for the first time since his student days, with his show Trying Not To Panic.
It'll see him open up about his childhood and the impact of fame, having found doing stand-up to be a very therapeutic process.
"I get such enjoyment out of it," he said. "I genuinely do find doing it good for me. When I perform, I'm grateful people are there.
"I hope that I'll grow from doing this and both the audience and myself get something out of it, like a good conversation.
"I haven't been to Edinburgh since I was a student and in a way I'm trying to behave like that again, take on new experiences and do something that makes me a bit frightened, quite hands on.
"People often say that stand-up would be their nightmare. It's daunting, but actually what strikes me is the privacy of the room compared to the outside world.
"The last gig I did I had 40 people, it feels quite confidential. The more the world becomes online, the rarer that opportunity becomes."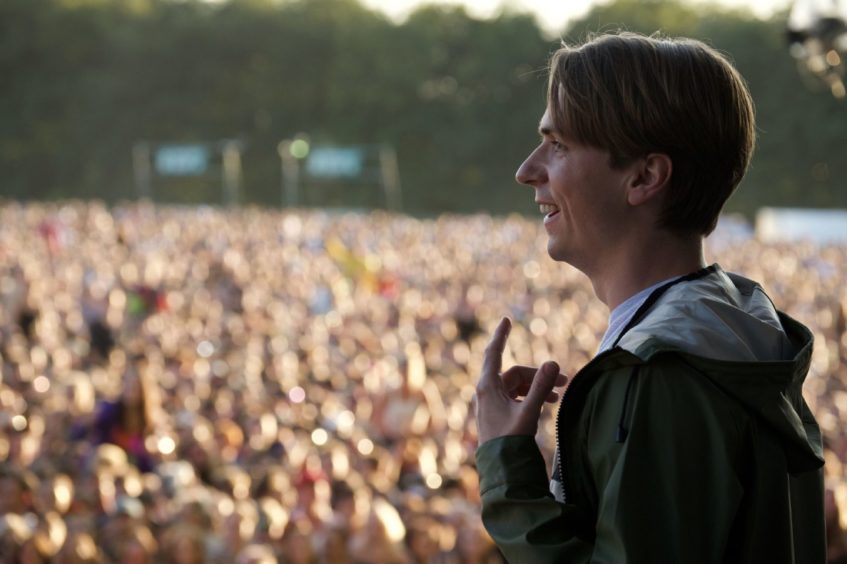 Thomas is no stranger to a live stage, having been a part of the Footlights group during his time at Cambridge University.
But, of course, he is best known as Simon Cooper in hit sitcom The Inbetweeners.
The series, which originally aired on E4 from 2008 to 2010, made stars out of Thomas and co-stars Simon Bird, Jay Buckley and Blake Harrison, with references from the show ingrained in British culture and still quoted to this day.
"The Inbetweeners was my first job after university, an enormous stroke of luck," he recalled. "It was perfect for someone who was quite raw and a bit low on confidence. The writers really did mentor us in a way that's not really par for the course.
"The show was so iconic, and I'm so heavily associated with that character, which is great because I'm very proud of it and fortunate to have been in it.
"People do think you're the character because you spend so much time and effort trying to convince them that you are. I'm not trying to break that connection at all.
"I'm not completely like Simon, but there's enough overlap. What I'd like is to not deny any component of that character. It's close to me."
Thomas, who is engaged to fellow Inbetweeners star Hannah Tointon, hopes to use what people might think they know about him from his portrayal of Simon as a base for people to then meet the man beyond the character.
"I could try and play a part that's radically different to prove a point that I can do other things, but that isn't something I think I'm suited to and isn't the career I really want," he admitted.
"I thought it would be a better idea to show that the character can almost be a starting point for people to then get to know me.
"I'm hoping that my character of Joe is bigger and broader and I'm a slightly bigger sort of map than Simon. If nothing else, because I'm a bit older and wiser."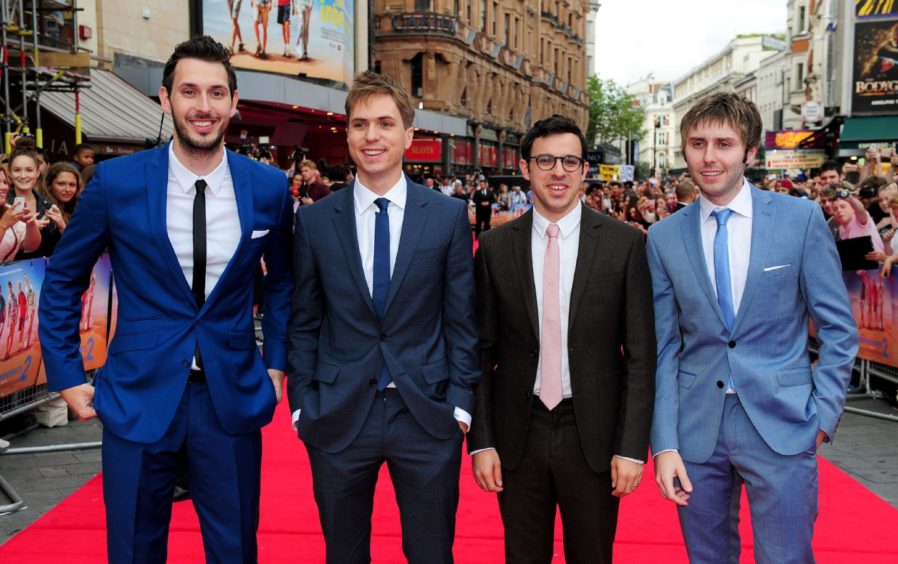 Thomas' Fringe show is called Trying Not To Panic, a frame of mind he says he's pretty much constantly in.
"I'm quite neurotic," he said. "I'm a worrier. More so than I look. Unfortunately I've got a very everyman face, I'm a little bit more weird and intense than people expect!
"My sense of panic comes from the idea that I want the world to behave like a big school, I suppose, where I know what the rules are, I know what the curriculum is. If I follow them and swot up I'll be ok.
"I think I have quite a strong inner child, a vocal, loud, needy one that constantly needs to be reassured and comforted."
Doing stand-up, he feels, is a genuine attempt at trying to address some of that panic.
Thomas has one goal when faced with an audience – to be open and honest with them.
He explained: "You can think of the audience as a hostile entity that's out to get you, but they're actually your friend. What they want for you is that you're present and sincere with them. If you can do that, then almost anything else is forgiven.
"You have to be quite straight with yourself when doing stand-up, because the audience will sniff it out, that's the service they provide to you. It's an enormously mutual medium.
"Being open with people is really good for you as well. When I say it's therapeutic I do mean that almost literally. There are all sorts of groups where people go and all they do is speak openly and honestly.
"I don't know whether I'm particularly good at stand-up, but it's good for me. It can make a connection that is genuinely sort of healing. I'd like to make it my career."
---
Joe Thomas: Trying Not To Panic, August 13-17, Pleasance Courtyard, More information and tickets at pleasance.co.uk/event/joe-thomas-trying-not-panic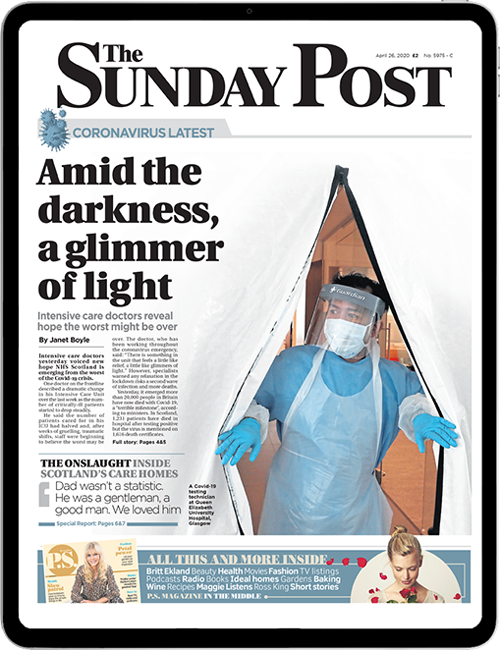 Enjoy the convenience of having The Sunday Post delivered as a digital ePaper straight to your smartphone, tablet or computer.
Subscribe for only £5.49 a month and enjoy all the benefits of the printed paper as a digital replica.
Subscribe