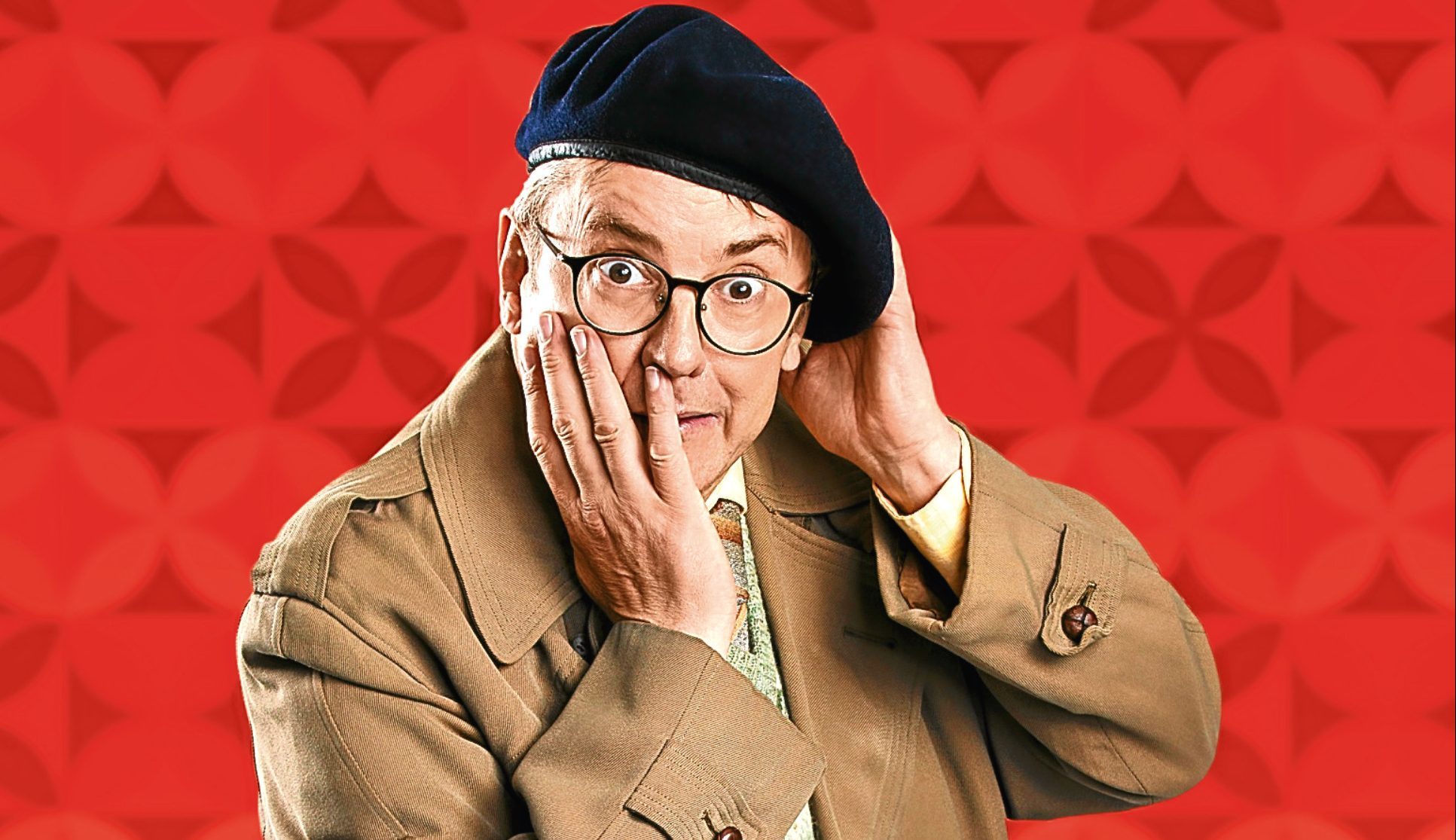 JOE PASQUALE is the perfect star for the forthcoming Some Mothers Do 'Ave 'Em stage show.
You can't think of anyone better to step into Michael Crawford's shoes as the hapless Frank Spencer.
Crawford created one of the greatest sitcom characters, which possibly surprised the BBC as he was their third choice.
"It went to Norman Wisdom first, and then Ronnie Barker after that, and both of them turned it down," reveals Joe.
"They only made three series and four Christmas specials, but it was so successful, they're still showing it now.
"And it still stands the test of time. I sit there and laugh at it every single time.
"It brings us back to a nicer time, a more-innocent and naïve time in television, because I think we've been jaded by what you can show before the watershed.
"I love it, and the reason it works is Michael's portrayal of Frank — he puts so much of himself into that character.
"That's what I've had to do. I'm not doing a bad impression of Michael Crawford, I'm putting me into this because you have to make it believable.
"For the first five minutes, you realise it's not Michael and then you simply believe that character as I'm not doing an 'Ooh, Betty' in it, I'm doing my interpretation, but we've set in in 1973, so we've still got the beret, the tank top and the overcoat.
"But I've only just realised the enormity of what I've taken on.
"We had the stunt coordinator in for the first time last week and eight shows a week for six months, I've got to get really fit for this as it's a hell of a thing to take on."
Always one to keep busy, Joe has just published Deadknobs And Doomsticks, a collection of horror short stories.
And he admits: "Everybody I've spoken to has said: 'Really? I expected if you wrote a book, it'd be a kids' book,' but everybody says you should write what you know.
"I've been doing an Open University degree for the past few years on geoscience and before that, I took a module on creative writing, and I enjoyed it so much, I did advanced creative writing.
"I've always been into horror. I love horror stories, books, films, magazines and television series, particularly things like The Outer Limits, The Twilight Zone and Roald Dahl's Tales Of The Unexpected.
"That was the stuff I grew up with, so all those sort of stories were in my head when I wrote short stories for my coursework.
"I sent them to a friend of mine who's a writer for some feedback and unbeknown to me, he sent them to his publisher.
"Some of the stories have a bullying theme.
"I was bullied as a kid as a lot of kids are and I didn't realise how much it lay dormant and these things came out as I wrote, a couple of characters and things that happen came from my experience.
"But there's a lot of humour as well and I don't think there's a huge margin between comedy and horror, which is why stuff like Young Frankenstein works so well.
"Mary Shelley wrote Frankenstein when she was just 19 — where did that come from? If we all go deep enough, there's some dark stuff in there.
"Mind you, sometimes you buy a book of short stories and they aren't that short.
"None of mine take longer than an hour to read and a lot of blokes like to go into the loo with a book.
"You can finish one story in one sitting — that's a short story for me!"
Joe was crowned King of the Jungle in the 2004 series of I'm A Celebrity, and he's been keeping a keen eye on the current camp.
"I did it 13 years ago in its early days and it's changed a lot since then," he says.
"Now it's slightly more Big Brother-ified — they're trying to pit people against each other and it's about all the tension in there.
"It's always a slow burn and when everyone's getting really hungry, tired and tetchy, that's when the fireworks hit and you see people's true colours. You can't hide in there."
Well, I would when it came to the bush- tucker trials.
"Oh, that's the easiest part of it!" he exclaims. "The most-difficult part is the boredom.
"Ant and Dec make it look terrific fun every night: 'Look, they've jumped out a plane! They've fallen out the boat! Now he's burnt his hand on the fire! Then they ate a kangaroo's bits!'
"It's a great hour of entertainment, but the other 23 hours of the day which you don't see is people arguing and biting their nails and that's it.
"The trials are great. You say: 'Blimey, that means I get out the camp for a while' because it's not just round the corner.
"You trek for an hour and a half, have a talk from Doctor Bob, get the safety briefing, then Ant and Dec interview you before and after the trial, so you're out the camp for about six hours and it's a great day out!"
Deadknobs And Doomsticks is available from caffeinenights.com and details of the Some Mothers Do 'Ave 'Em tour are at somemothersdoaveem.com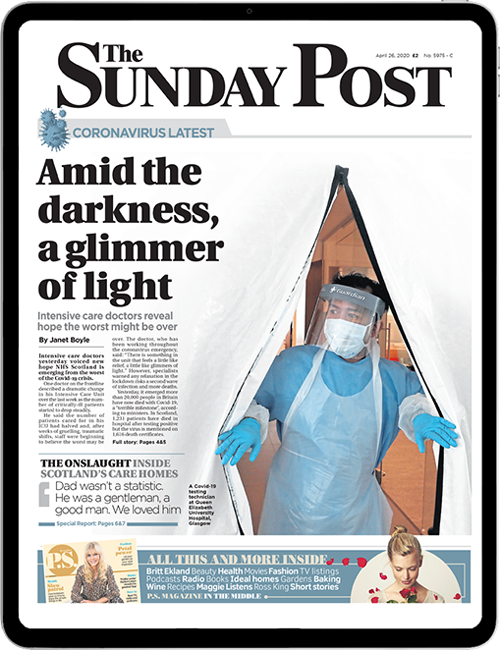 Enjoy the convenience of having The Sunday Post delivered as a digital ePaper straight to your smartphone, tablet or computer.
Subscribe for only £5.49 a month and enjoy all the benefits of the printed paper as a digital replica.
Subscribe