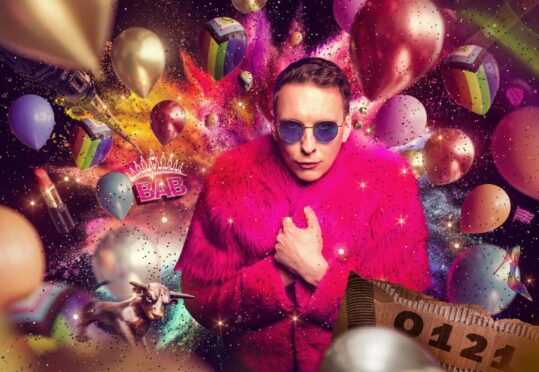 For a long time, comedian Joe Lycett admits he "didn't really get Pride".
"I couldn't understand how I could be proud of something I didn't have a choice in," the 33-year-old comedian says of the annual LGBTQ+ movement, which this year celebrates 50 years in the UK.
"I didn't choose to be bisexual. But as I've grown I've realised I did have a choice, a choice to be open and brave and say, 'This is who I am'. I think Pride is many things to many people, but to me it's pride in taking that leap."
Observed each June to honour the 1969 Stonewall riots, Pride commemorates the coming together of people in love and friendship, in turn offering up an entire month of events dedicated to the uplifting of LGBTQ+ voices and culture and the support of LGBTQ+ rights across the globe.
Since 1972, protesters have marched through the streets of Britain for recognition and equality – each time a little bolder than the last.
But its half-century anniversary has served up its best month yet. And Lycett is getting in on the action by hosting a dazzling party live from Birmingham.
Titled Joe Lycett's Big Pride Party, the two-hour inclusive spectacular – part of Channel 4's Proud All Over programming – will see the lovable stand-up comic and consumer warrior celebrating all things LGBTQ+ alongside a whole host of famous faces.
"Hopefully, it'll be thought-provoking, nostalgic, a little moving and ideally funny!" he says. "All are welcome, and we have an insanely good line up!"
Joining Lycett for the night will be fellow comedians Mawaan Rizwan and Rosie Jones, whilst confirmed to perform are Boy George and Culture Club, Steps and Self Esteem.
Also on the guest list are comedian Mae Martin, Olympic athlete Dame Kelly Holmes, who recently came out as gay, national treasure Danny Dyer, Hollywood legend Dame Joan Collins, comedian Tom Allen and drag legends Tia Kofi, Laurence Chaney and Adam All.
Guaranteeing mayhem, mischief and naughty stunts, the extravaganza will also be reliving the queer telly that shocked Britain, while the specially invited audience will be sharing their own personal stories of Pride.
Plus, Lycett, who legally changed his name to Hugo Boss after the designer brand used trademark claims to target small businesses, will be pulling off one of his most ambitious stunts to date, which involves a load of MPs and an impromptu statue in Westminster.
---
Joe Lycett's Big Pride Party, Channel 4, today, 9pm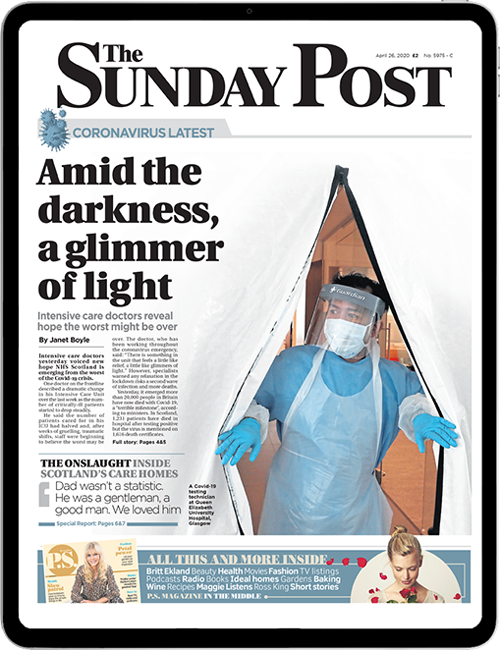 Enjoy the convenience of having The Sunday Post delivered as a digital ePaper straight to your smartphone, tablet or computer.
Subscribe for only £5.49 a month and enjoy all the benefits of the printed paper as a digital replica.
Subscribe