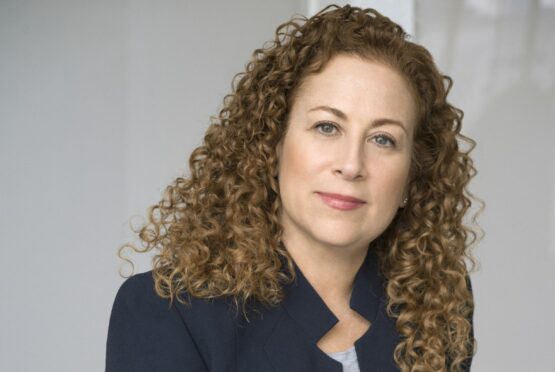 Best-selling author Jodi Picoult's new book – set in the midst of Covid-19 – was in part inspired by a young Scot trapped during the pandemic in the Galapagos Islands.
Aberdeenshire teacher Ian Melvin, 30, from Banchory – now based in Glasgow – was stuck more than 10,000 miles from home off Ecuador in the Pacific Ocean while travelling in South America just as the crisis hit.
The book also has its roots in the story of a Japanese tourist stranded in Machu Picchu and the author's own experience as a severe asthma sufferer. She isolated for 16 months at her USA home in New Hampshire, but later interviewed Melvin, as well as doctors, nurses and 40 people who had been on ventilators and survived.
And the resulting book, Wish You Were Here, kicks into touch the belief that readers and audiences have no appetite for Covid-19 themes in their entertainment. Netflix has already snapped up the rights to the novel with a view to a movie. Picoult has never feared tackling hard-hitting subjects. It was her 2004 novel, My Sister's Keeper – about a 13-year-old girl who fights back when told to donate a kidney to her cancer-suffering sister – which first brought her fame in the UK, and spawned a movie adaptation starring Cameron Diaz.
But she admits nothing could have prepared her for a global pandemic. Picoult, 55, says: "My lungs aren't good on a good day. I have trouble breathing. I know what my triggers are but I didn't think a disease which turns your lungs to ground glass was something my lungs were going to do well with."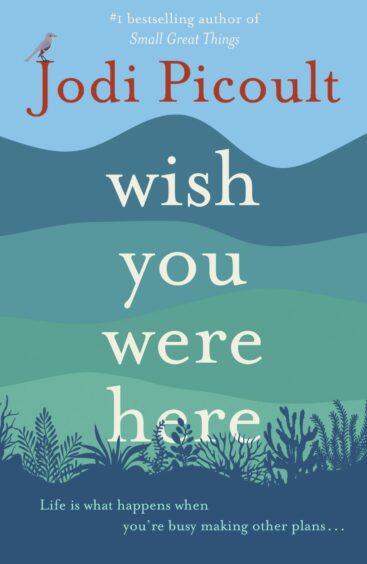 Some US states found asthma a reason to get a vaccine early. Picoult's did not. The worst thing about lockdown was that the award-winning author of 27 novels, with 40 million copies sold worldwide, became unable to read – or write. "I'd be here sobbing at my desk. I'm not a person who suffers from depression but I was really out of it at the beginning. I couldn't read. And forget writing. I couldn't stay focused enough to even look at a page. It took me a long time to get back into reading and to figure out how to be a writer again."
Melvin said: "I was surprised and intrigued when I saw Jodi Picoult had followed me on Instagram. Reading Jodi's wonderful book, it feels like I'm back in the Galapagos and reliving all my adventures."
Her novel centres on 29-year-old art specialist in New York, who goes on holiday to the Galapagos without her young surgeon boyfriend, who has had to remain behind because of the emerging Covid crisis. So she goes alone, only for the world to shut down. "It's a story about what happens when you are in paradise and the rest of the world has gone to hell in a handbasket," she says.
Writing the book was a kind of therapy, even though she'd already finished her next novel and a Covid fictional story hadn't even been commissioned. She explains: "I was thinking, how are we going to tell the story of the pandemic? I myself had quite a sea change. The only time I had left the house was to go hiking. I didn't go into stores. I was really scared. I needed to process what was happening to me in 2020.
"I remember thinking that the measures of success I'd always thought equated to things like money, a title, those things really didn't matter. The reality was that the success was measured in: Am I healthy? Do I have food? Do I have a place to live? Can I sit next to my loved one when they're really sick?"
---
Wish You Were Here by Jodi Picoult, Hodder & Stoughton, £16.99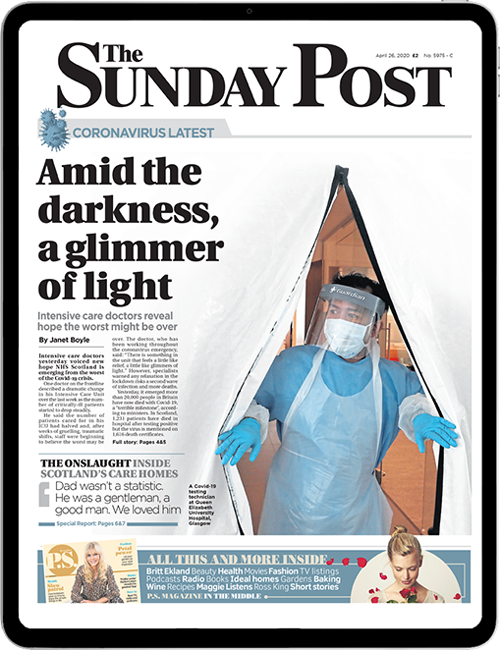 Enjoy the convenience of having The Sunday Post delivered as a digital ePaper straight to your smartphone, tablet or computer.
Subscribe for only £5.49 a month and enjoy all the benefits of the printed paper as a digital replica.
Subscribe