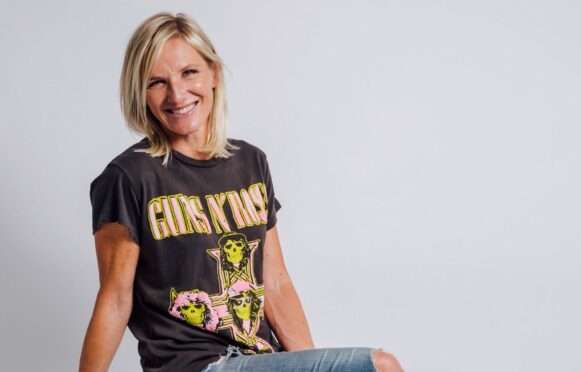 As Jo Whiley looked out at the crowd of her first live gig since the beginning of the pandemic, she felt completely overcome with emotion.
Sitting behind a microphone in her BBC Radio 2 studio is one thing but feeling the electricity of a crowd for the first time after two years of lockdown moved the DJ to tears.
"It is genuinely really emotional to be out there again. One song that I play is Set You Free by N-Trance, which wasn't a song I'd play on the radio at all when it came out, and it wasn't a song that I felt particularly passionate about," she said.
"When I play that in the clubs or festivals we are playing though, it has a real resonance with the crowd. It's all about being out there, all together as one, and love. It's so emotional and everybody sings along.
"Another is Don't Look Back In Anger by Oasis, which I dedicate to anyone who works in the NHS or is a carer. There are always a few in the audience, so everybody sings to them. It feels euphoric – people have such a strong emotional reaction to it. It's just like everybody is going, 'Oh My God, I haven't sung and danced like this in so long!'"
The DJ, 56, is back on the road with her Jo Whiley's 90s Anthems tour, a night of music and nostalgia that transports partygoers back to the era of Britpop, Eurodance, indie rock and cheesy pop. The playlist has been carefully curated to ensure that each show is all-party, all the time.
She explained: "It literally has to be banger after banger after banger. You take people on a journey when you do these shows – it's an hour and a half of non-stop, full-on dancing and singing. Every single song has to really matter."
Whiley was in the musical vanguard of the '90s, and knows the era better than anybody. She helmed a flagship Radio 1 show from 1993 to 2011, and guest-presented on Top Of The Pops from 1995 to 1998; she and fellow presenters Zoe Ball and Jayne Middlemiss were known as the "'90s girls".
It was often Whiley who introduced new talent to audiences, and she saw first-hand the rise of megastars such as the Gallagher brothers and Jarvis Cocker.
Whiley remembers one heady night in Glasgow when she and Steve Lamacq hosted a Radio 1 show of live music from The Tramway. Whiley recalled: "The Boo Radleys were headlining, and Oasis came on second. It was 1994 and the height of Britpop, and I can't remember if it was me or Steve who introduced Oasis to the stage, but I remember it being quite a scary thing, unleashing them live on the radio!"
Looking back, Whiley remembers the '90s as a golden era for British music and culture. She said: "It was an incredibly creative, magical, fertile time for music. There was so many great songs, so many proper sing-a-long anthems. There were also so many great personalities. It was just everything collided at one particular time and there was this huge explosion of great British music."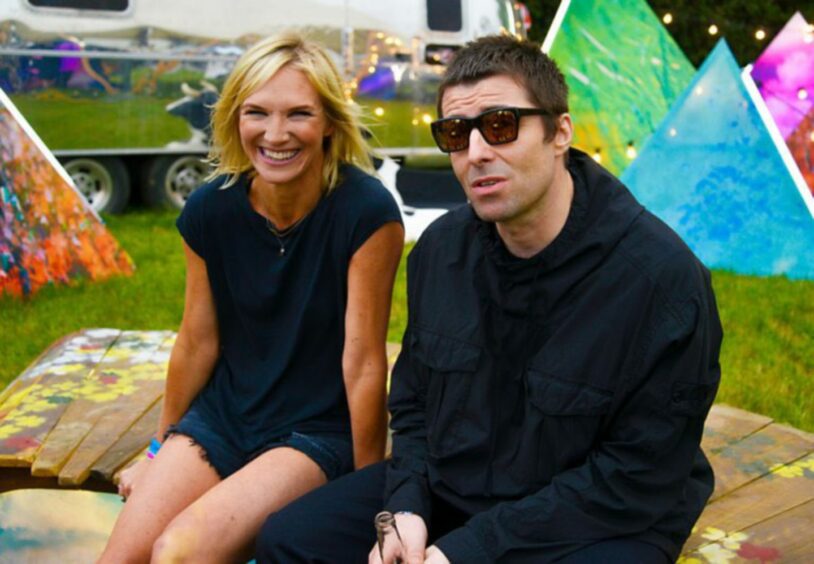 Whiley was not as hedonistic as the musicians she championed on her radio shows, nor as wild as her peers such as Sara Cox and Zoe Ball, labelled "ladettes" by the tabloids for their boisterous, party-hard ways. The presenter, who married music executive Steve Morton in 1991, was too busy raising her four children – India, Jude, Cassius and Coco – while solidifying her reputation as the go-to music expert on radio and television throughout the '90s and early-2000s.
Her day job earned her cool mum points when her oldest daughter India was growing up in the '90s. Whiley said: "When the Spice Girls came along, they were not the type of music I was playing on the radio at all but my daughter India was the perfect age and she absolutely loved them. I remember taking her to a TV recording of the Spice Girls, and me sitting there thinking, 'Oh My God, what am I doing here?' But they meant the world to her. Now, you see the influence the Spice Girls had on so many women, from Adele to Lily Allen, you see they were actually really important."
Whiley and her husband have passed on their love of music to their children, who now keep their parents up to date with the latest must-see bands. She said: "You can never really influence what your kids are going to turn into.
"I've always let my kids discover the kind of music they like, and they inform me now of who is up and coming. We actually have pretty similar music tastes – the Arctic Monkeys are the 'family band'. Music really is everything, we are all consumed by it and always looking up the latest gigs to go to.
"I'm really happy for the bands and the artists and crews that can now get on the road and actually get their livelihood back and play in front of an audience. Because there is nothing that beats it. With my 90s Anthem shows, just being in an audience and all being together and loving the music, and having that shared experience. It's just one of the best feelings in the world."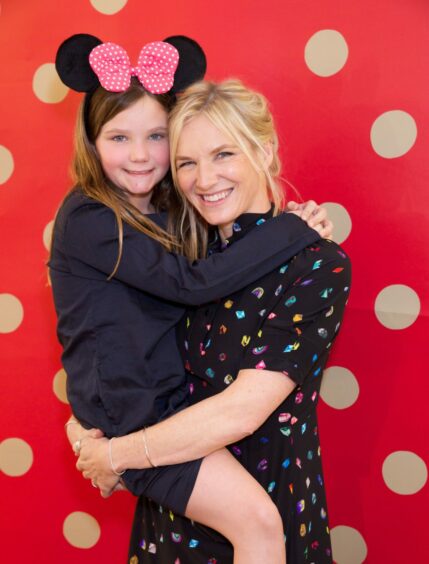 Whiley will play shows in Edinburgh and Glasgow, and the Whiley-Mortons are planning to make a holiday out of it. Her kids fell in love with Edinburgh during a visit to the Fringe, and have been waiting for another opportunity to cross the border.
Whiley said: "A few years ago when I was doing Drivetime we came up to the Edinburgh Festival, and I brought my daughter with me. She just fell in love with Edinburgh with all the architecture and the buzz of the festival. Ever since then we've been desperate to come to Scotland, so when I'm not doing the gigs we're going to try to explore and see as much as we can and cherish every second."
With so much noise in her life, Whiley sometimes has to take a step back and savour the silence. In her youth she swam competitively for Northamptonshire, and has found respite in wild swimming with her friends. She said: "I was asked to do a triathlon by Louise Minchin for her podcast, and it was the first time I went into cold open water, and it's a whole different experience from being in a swimming pool. You get a completely different high from it.
"It was terrifying, and learning to swim in a wetsuit was tricky but afterwards, you get such a buzz. It's such an amazing feeling. And also it's brilliant for your body, and really, really slows you down.
"There's a quarry nearby I've started swimming in and I've persuaded other friends to come. It's just really fun, daring each other to get in the water. It's really life-enhancing and enriching. Swimming is like my medicine – I get in the water, and after about half an hour of swimming up and down, whether it's in a pool or whether it's in a river, my headspace feels totally different afterwards. It just sorts me out."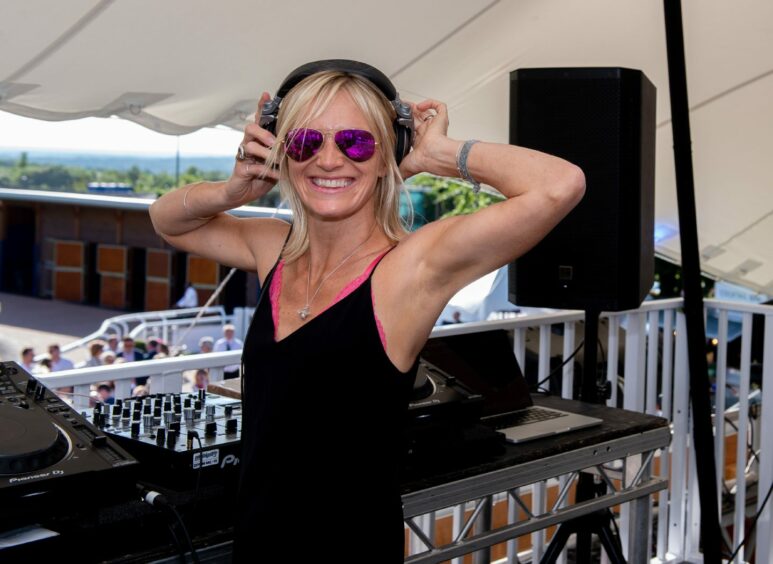 Whiley understands how mentally beneficial exercise can be. She has helped thousands of people get mentally and physically fit by lending her famous voice to the Couch To 5K mobile phone app, virtually coaching new runners to a healthier lifestyle.
She said: "Doing Couch To 5K is one of the most important things I've ever done in my career. I was really grateful that I was asked to do it.
"To this day, I still get messages from people through Twitter or Instagram to say, 'I was ill and this really helped my recovery', or, 'I was unfit and in a bad headspace, and this helped me get healthy again'.
"I was at a festival once, and these blokes were shouting me over, and I was bit intimidated and thought, 'Oh God, what is it they want to say?' and when I went over they were like, 'We did Couch To 5K, and it was amazing! It changed our lives!' It appeals to absolutely everybody, I'm so happy to have done that.
"I need to do it myself. I haven't run in a while. I keep thinking 'oh, I'll need to listen to my own Couch To 5K!'
Inside DJ's festival wardrobe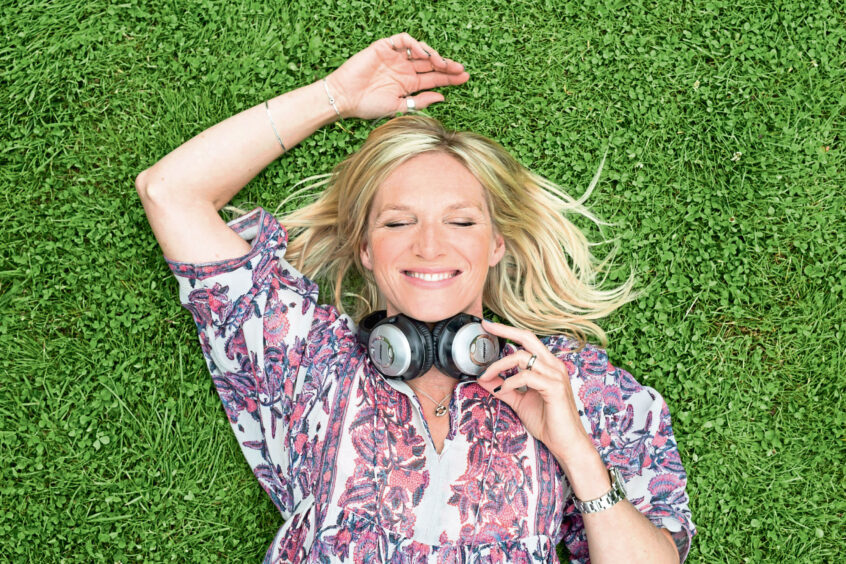 During the Glastonbury Festival, people tune in to the BBC's coverage for the live music, behind-the-scenes gossip and Jo Whiley's fantastic array of festival fashion.
The festival has been delayed two years due to Covid but will make its star-studded return in June and Whiley is already planning her Glasto wardrobe: "I'm starting to panic about what to wear now it is confirmed it's going ahead. I'm already keeping an eye out for things to wear."
Whiley tells P.S. the key to nailing the perfect Glastonbury wardrobe is to pack for every possible scenario: "You have to be prepared for everything, and it's always, always freezing at night time. There are key components I have to have: a nice pair of boots or wellies, because it will probably be muddy.
"I also have to have something warm at night-time, so a nice chunky jumper for example – but you need a bit of sparkle too."
Whiley loves fashion, and always has her eye out for new designers: "I really like those boutiques where you just know you're always going to like what they do. There is a shop called Sirene which has a branch in Aberdeen and Brighton. The woman who runs it is called Amanda, and she has a great eye.
"Another I love is the website Studio B Fashion. The woman who owns that, Bethany, has the best style."
---
Jo Whiley's 90s Anthems, O2 Academy Edinburgh, May 13; O2 Academy Glasgow, May 14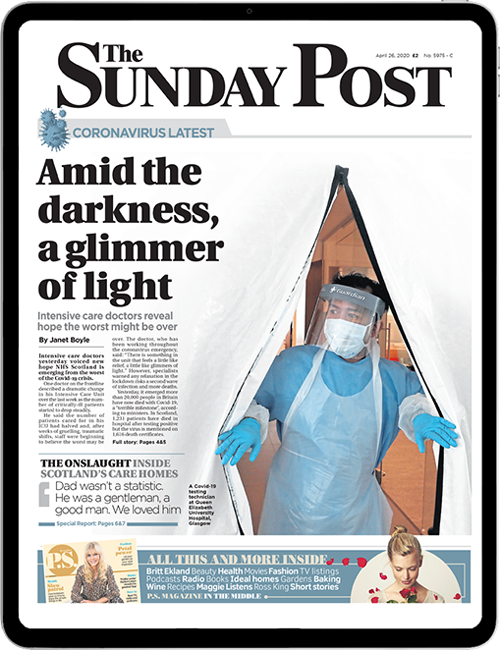 Enjoy the convenience of having The Sunday Post delivered as a digital ePaper straight to your smartphone, tablet or computer.
Subscribe for only £5.49 a month and enjoy all the benefits of the printed paper as a digital replica.
Subscribe