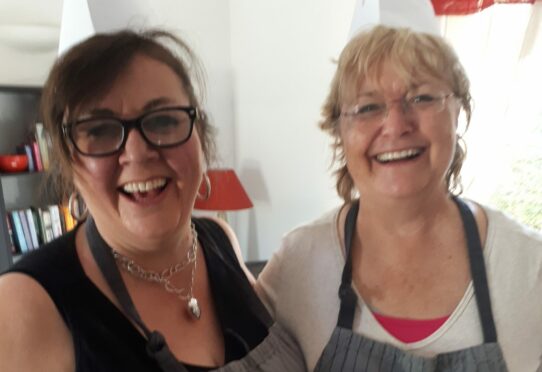 Romance writer Jo Thomas's real life is just like her fiction – full of heart, flowers, food and friendship.
Falling in love one weekend in Wales led to her quitting her glitzy London life as a radio reporter and producer, working for a time with BBC Radio 2's Steve Wright Show where she was often in the company of stars such as Shirley Bassey, Lionel Richie, Dolly Parton and the late Kenny Rogers.
Thirty-two years on Thomas, 54 – author of this summer's sizzling must-read Retreat To The Spanish Sun – is still with the man of her dreams, TV producer Gert Thomas, 57, with whom she shares three children Mali, 22, Ffion, 21 and Billy, 20.
Now an award-winning author, she reveals it all began in earnest with a friendship forged in Scotland with 69-year-old fellow writer Katie Fforde. President of the Romantic Novelists' Association (RNA), Fforde – previously featured in P.S. – has millions of readers around the globe and more than 30 titles to her name, including her latest, A Wedding In Provence. At the time they met, Jo had not yet published a novel. She says receiving the Katie Fforde Bursary whilst writing her 2014 debut romance The Oyster Catcher gave her the confidence she needed to keep going.
Their bond has blossomed over the years thanks to their shared love of laughter and hilarious research trips they enjoyed together in their beloved Scotland – home of Fforde's forebears and in-laws – and beyond. But they have also had their sorrows.
We're only seconds into our Zoom gathering at their homes in Pembrokeshire and the Cotswolds when the banter begins. "We met in the ladies' loos at an RNA event," remembers Thomas.
The pair found themselves together again at a charity "day of writing" when they were given a lift into town by a man they described as having the entire content of his life in his car. Thomas chuckles: "It was a gas car. We thought it was going to explode! We were trying to suppress our giggles, but when we got out we laughed uncontrollably like a couple of schoolkids. Laughter has fuelled our friendship ever since."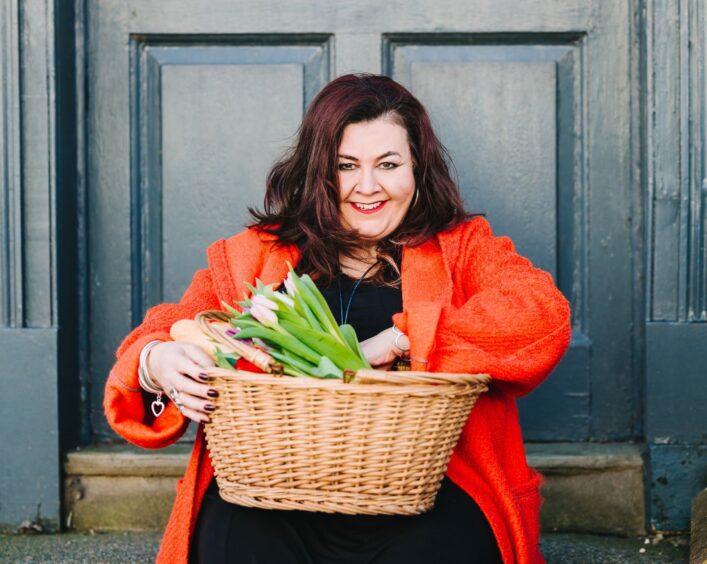 The pair became firm friends, discussing story ideas and accompanying each other on madcap research trips, first to Aviemore for husky dog racing and then oyster farming on a Scots island.
The latter set the wheels in motion for Thomas's runaway best-selling debut, winner of the RNA Joan Hessayon Award and the Festival of Romance's best eBook.
"I had met a chap in Italy at a wedding and he turned out to be an oyster farmer, so we went oyster farming," Thomas explains. "We stayed in a hotel on the beautiful Isle of Seil, reached by the Bridge over the Atlantic."
Fforde admits: "Jo is very brave and intrepid and I am a scaredy-cat. But I always go with Jo because I know she will look out for me. To get to the oysters you had to travel through the sea on a tractor. I got the seat and Jo had to sit on the wheel arch. This went on for miles. We were soaked."
Like a comedy tag team, Thomas takes up the tale: "On both trips, we'd return to the hotel, clutching our boots to our chest and get half way up the stairs before asking for a gin and tonic each. And then we'd get that uncontrollable laughter again, where you are clenching everything but you just can't stop. We'd collapse on the stairs and do the same again the next night when the hotelier, as if on cue, would call up, 'Two gin and tonics, ladies?'"
Their escapades are a far cry from Thomas's start, writing short stories while her youngest baby slept. Looking back, the mum recalls: "I grew up in Kent and was originally a BBC radio reporter working in London. But I came to Wales for a weekend 32 years ago, met my husband, and fell in love. I thought I couldn't have children, so I adopted and then it happened naturally.
"I adopted my first daughter, Mali, then two weeks after my second adopted daughter Ffion came home, I went off gin and tonic and couldn't understand why. Nine months on, and I had a surprise package, Billy. That is how I ended up with three children under the age of three – and when I started writing."
It began with short stories written in the car when her last born was asleep having dropped her daughters off at nursery and toddler group. She says: "I would pull over, get out my laptop and write."
She now writes two books a year and has 16 novels and three novellas under her belt. It's fair to say Thomas has led an eventful life. As part of her work with the BBC, she rubbed shoulders with the great and the good. "It was a great time," she smiles.
"We would book celebrity guests and set up the interviews, meeting many idols like Shirley Bassey. After a time I moved on to Radio 2's social action team, creating campaigns dealing with issues such as sleep problems, coping with bereavement or celebrating multicultural Britain. This is where my urge to write came from, talking to and interviewing people, sharing their stories."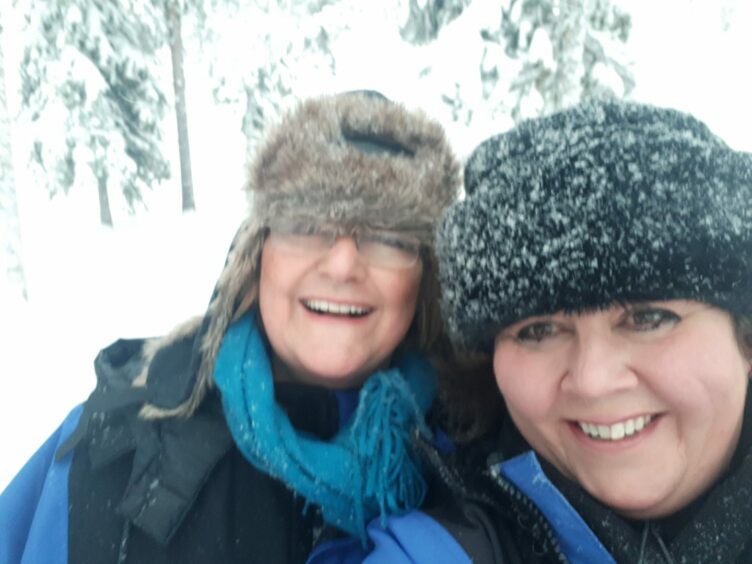 Fforde too began writing after the birth of her third child, which could also explain their unbreakable bond. Fforde – a proud grandmother of seven, who with husband Desmond has three children, Guy,46, Frank, 44, and Briony, 39 – took a decade to get into print but since Living Dangerously, her 1995 debut, she has never looked back.
The friends' research trips have also taken them to Swedish Lapland for Thomas's 2018 book A Winter Beneath The Stars, where their home for four days was a cabin deep in the woods with an outside loo and only "a Viking" and wolverines for company. "I remember shutting the window so wolverines couldn't get in," remembers Fforde. The Viking, though, was welcome.
Stifling a guffaw, Thomas remembers: "He would come and pick us up with a snowmobile and a sled. We were wearing so many clothes we could hardly move. We were like two Teletubbies trying to get on."
"Then we had to get across a frozen lake," Fforde adds with a giggle, "but the Viking said, 'I might have to go a bit faster because cracks are appearing in the ice…'" and they both give in to hysteria.
After cold and wet excursions, the duo decided they needed a place in the sun. A culinary sojourn in Provence and a girls' holiday in Spain sampling local produce and falling in love with flamenco (accompanied by AJ Pearce, author of Dear Mrs Bird) proved the inspiration for this year's summer reads from both.
But their good humour masks a sadness. Fforde has a heart condition. She was celebrating her daughter Briony's birthday four years ago when she felt as if she was about to have a heart attack. She had already been fitted with a heart monitor after doctors suspected atrial fibrillation that causes an irregular and abnormally fast heart rate.
"I felt absolutely dreadful – my heart rate was all over the place and I felt desperately tired, as though I wasn't getting enough air," she told reporters at the time. "It was simply terrifying."
The author was taken to hospital and was given medication. She tells P.S: "I can't do stairs, or if I do, I have to do them slowly. Because I have this heart thing I can't get enough breath but most of the time I don't think about it."
The pair enjoy a regular Friday night Zoom get-together with eight other writers that was instigated during lockdown by journalist and novelist Jane Wenham-Jones who died last August aged 59 and just days after she published her seventh book, Old Enough To Know Better.
Fforde says: "It was sad for us but comforting to have our group and be able to talk about her, to have someone who understood, and to keep her in our hearts."
Both writers believe their brand of feelgood fiction is never more important than now, in the wake of the pandemic and in the face of the war in Ukraine and worsening economic pressures.
Fforde says: "Uplifting literature is vital because it gives you a place to go when real life is overwhelming, worrying and depressing. I write a lot about female friendships in my books. In fiction, as in real life, it's friends who get you through."
The pair are now making plans for the future – the RNA's annual conference and Fforde's 70th birthday bash later this year to which their Zoom friends are invited.
Says Thomas: "We support each other through our writing, celebrate life successes and commiserate with each other."
"And we give each other friendly advice," adds Fforde.
With a mischievous grin, Thomas quips: "Whether we take it or not."
---
Retreat To The Spanish Sun by Jo Thomas is published by Penguin. A Wedding In Provence by Katie Fforde is published by Century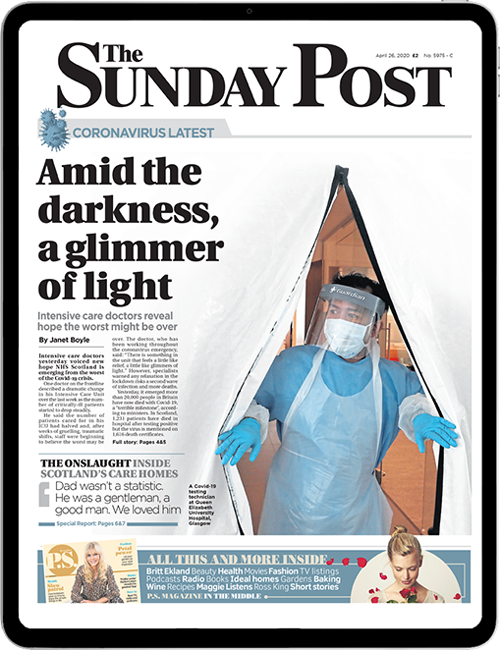 Enjoy the convenience of having The Sunday Post delivered as a digital ePaper straight to your smartphone, tablet or computer.
Subscribe for only £5.49 a month and enjoy all the benefits of the printed paper as a digital replica.
Subscribe