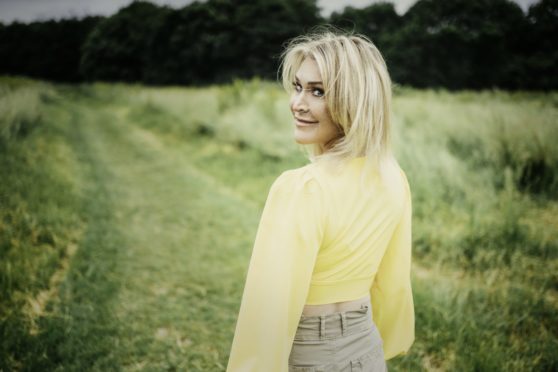 It's been more than two decades since Jo O'Meara reached for the stars with '90s pop sensation S Club 7.
At the age of 19 Jo and her teenage bandmates were catapulted to the dizzying heights of global stardom, playing sellout arena tours and racking up 14 million album sales worldwide.
Looking back Jo recognises she was living every girl's childhood dream, though with hindsight she can also see she was struggling with imposter syndrome for much of the time.
Now aged 42, and mum to 13-year-old Lenny, Jo said: "S Club was amazing, some of the most exciting years of my life. Being part of that will always have a big place in my heart. It was such a special time. We were just kids, living the dream, travelling all over the world and singing pop songs that are still iconic to this day.
"Jo S Club was supposed to be the 'ballsy blonde' of the band. She was bossy, mouthy, and the leader of the pack. But that's not really me. I was incredibly shy and lacking in confidence, but it was easier to hide behind that character.
"I never felt like I was up to the level of the other girls looks wise. I wasn't as attractive…I was heavier, my teeth were all wonky and I lacked self-confidence. I always felt I was the one there just to sing the songs."
Jo and her bandmates, Bradley McIntosh, Hannah Spearritt, Jon Lee, Paul Cattermole, Rachel Stevens and Tina Barrett, were brought together by former Spice Girls manager Simon Fuller.
What started out as a fictional pop outfit in TV series Miami 7 – watched by 90 million people in 100 countries – became a global success in the real world too with four UK Number Ones, multi-platinum albums, two Brit awards and even starred in their own movie.
As one of the most painstakingly packaged pure pop outfits of the '90s, it's easy to dismiss S Club's success but Jo is at pains to point out she put the legwork in.
After gaining a place at Italia Conti performing arts school through a scholarship programme, Jo was 16 when she joined the earliest incarnation of girl group Solid Harmonie, flying out to Germany every weekend to record with a young Swedish songwriter by the name of Max Martin.
After returning to Essex, Jo treaded the working men's club circuit and open mic sessions, before eventually being spotted by the S Club team while singing in a country and western bar.
"Sometimes I was seen as being weird because I was this teenager turning up at a working men's club singing old Patsy Cline, Connie Francis and Brenda Lee songs," she remembered. "I was heckled and booed, but that was my apprenticeship."
When S Club split in 2003, after five years at the top, the singer admits she felt lost. She said: "I think it was just the shock. When we did that final gig it hit home and I thought 'what am I going to do now?'"
The years that followed saw her try to kickstart her solo career. In 2004, she signed with Simon Fuller as her manager and began recording her debut solo album. Fuller described her as "the next Christina Aguilera" but in December of that year they parted ways after negotiations with Polydor Records reportedly failed.
She later released her debut album, Relentless, which was well received by critics but didn't bring her the commercial success she hoped for.
In 2008, after some years in the reality TV show wilderness, Jo reunited with Bradley McIntosh and Paul Cattermole to form spin-off group S Club 3, which later became Jo, Bradley and Tina, and had been performing in nightclubs, universities and Butlins holiday camps around the United Kingdom before Covid struck. Like many performers, Jo says the enforced hiatus gave her time to take stock of her life so far.
She'd "had a blast" banging out S Club hits such as Don't Stop Movin' and Reach, but there was an impulse to make her own music again.
A friend suggested she contact Brian Rawling, the Grammy-winning producer with whom she'd last worked with back in 2005. Although a little nervous, she made an approach and was soon back in his recording studio.
"A lot of people spent last year analysing what they wanted to get out of life," she said, "and I knew that what I wanted was to get myself back into the only thing I know how to do well: music.
"I just felt the time was right. To be honest, I had a baby 13 years ago and you have to spend a lot of life dedicated to your children. When he was young enough and I was doing gigs with S Club 3, I used to take Lenny around with me.
"It just wasn't the right time for me to be doing the music I wanted to be doing. But now, I think it's time to get myself back out there and do what I love to do.
"And it's a really nice feeling to be back. To still be doing it all these years later is just a bonus for me."
The result is Jo's first solo album in a decade and a half. With Love hits the shelves at the end of the month and Jo says she is delighted to become the artist she has always dreamed of being.
"It's been my dream for so long to make this record," she said. "The album has some quite different feels to it. There's some country, which is where I started out, RnB, big power ballads, and some quite personal ones, like one I wrote for a friend of mine I lost to cancer. It was a tribute to him, but he never got to hear it. It was played at his funeral.
"I've put my heart and soul into it and it's just amazing to be back doing what I love, creating and making music. Everything I have is in this album."
Older and wiser, Jo says she's in the best place physically, mentally and emotionally, largely due to embracing a healthier lifestyle during lockdown.
"I realised I could go one of two ways. I could have sat and drank too much and felt rubbish. Or do something to feel better about myself," she said.
"I gave up smoking and drinking, and started exercising and eating healthier. I got into fitness apps on the TV, going for walks, eating better and just taking care of myself.
"And in return, I felt like a completely different person. I haven't gone crazy with it, but I think doing everything in moderation is the key to happiness."
"With Love" is so close now ! I am so excited for you all to hear it ! You can pre order your copy right now using the link ! https://t.co/UhgLHzJmNK ❤️ pic.twitter.com/9vd8QByJNZ

— Jo O'Meara 😘 (@joomeara) August 5, 2021
Jo confesses her age is a big factor in her new attitude to life.
"I know a lot of people dread it but I loved turning 40 and have absolutely loved my 40s so far. I have grown as a person and also as an artist. I am ready to give the best version of me.
"I am very single just now and I love it. I just want to focus on my career and on doing my own thing."
Jo already has plans to release a second single and fans will be pleased to hear she will be back in the studio to record an S Club classics album too.
"I did an acoustic version of Don't Stop Moving on With Love and the fans have been asking for more of that – and they have been there for so many years that when they ask for something, it's always my pleasure to give it back."
---
With Love is out on August 27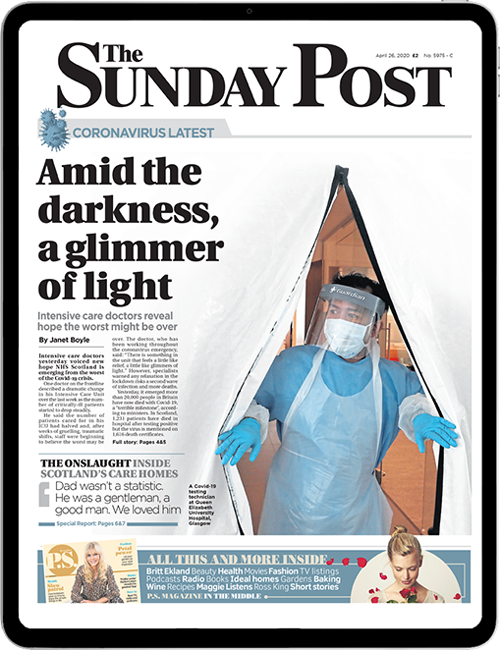 Enjoy the convenience of having The Sunday Post delivered as a digital ePaper straight to your smartphone, tablet or computer.
Subscribe for only £5.49 a month and enjoy all the benefits of the printed paper as a digital replica.
Subscribe