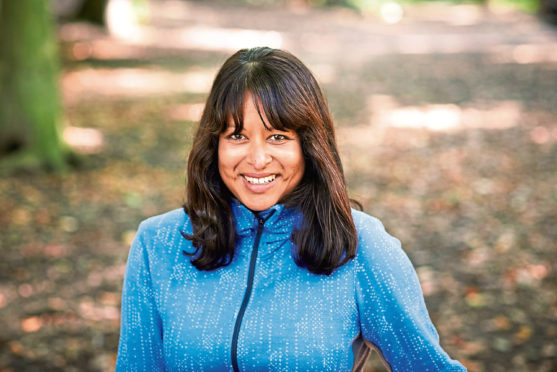 Author Jini Reddy admits: "Five years ago, this book wouldn't have been printed. People weren't ready for it, but now it's quite zeitgeist-y.
"Coronavirus is changing so much; how we perceive ourselves and how we perceive our world. When we do go out into nature now there is an intensity, a sweetness that every good thing in life is here, in this green space."
The award-winning writer's latest book, Wanderland, is a love letter to the spiritual in nature. And its chapter on Iona is, she confesses, her favourite.
London-born Reddy is the daughter of Indian parents who had fled the apartheid regime in South Africa. Her first book, Wild Times, took in everything from bushcraft to stargazing.
This latest foray into Britain's wild places is, she explains, propelled by natural magic. "As a travel writer, I've met indigenous cultures and am struck by the way it is perfectly normal for them to have a reciprocal relationship with the forces of nature. There is this inherent belief in the spiritual nature of everything around us."
"Wanderland was listening to guidance from a higher power in nature…the magical 'other'," she says.
"And I was exploring my own feeling of being 'other', an outsider. In the countryside, I didn't see too many people who look like me, and that made me feel self-conscious. By being open about my love for this magic, it made me realise I can be open about myself, and accept other parts of myself.
"I had a critic on my shoulder, though. I thought – how do I write about these things and not sound a total hippy?"
The book's commission was liberating, and gave her permission to be herself. And Iona – described in it as "a place where the veil between the worlds is thin" – became an important part of that journey.
"I decided I was going to Iona without any plan; I was asking the spirit of the land to guide me," she reveals.
"I was writing about my search for magic in the landscape so I needed to do this with synchronicity – not with my mind but with my heart.
"I got as far as Glasgow when I had a text from a landscape-energies expert who knew I was going to the island. It said, 'Seek out a temple in the land and ask yourself where and on what plane is this temple'."
The writer says that arriving on the island she repeatedly asked local people, tourist and heritage officials to point her to the right spot without success.
"Each time there was resistance and I started to get frustrated," she says. "Then I decided to let it go and to just have a nice time on Iona."
On the last day of the trip, she ran into a woman she had met three years before at the Findhorn spiritual community in Moray. They decided to hunt for "the temple" together and as they set off met another woman out for a hike. When they asked where was she heading they were amazed by the response: "The temple in the land".
"I thought this was extraordinary," says Jini. "I said, 'Are you kidding me? I've spent five days looking for this.' I was later told it was a sign of the land welcoming me."
According to the author: "There is no more delicious feeling than when the mysterious force behind the nature out there lets you know of its presence. It may not make logical sense but it feels better than anything, sometimes even better than sex."
Little 'wander' then that she is planning a return trip to Iona.
Jini Reddy, Wanderland: A Search For Magic In The Landscape, Bloomsbury, £16.99.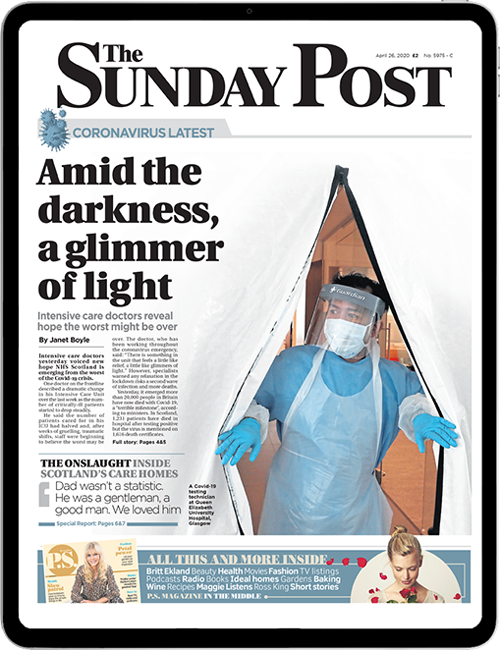 Enjoy the convenience of having The Sunday Post delivered as a digital ePaper straight to your smartphone, tablet or computer.
Subscribe for only £5.49 a month and enjoy all the benefits of the printed paper as a digital replica.
Subscribe