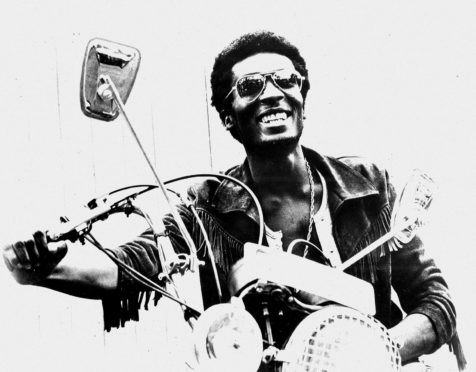 He may be playing the Barras but reggae legend Jimmy Cliff has his sights set on filling Hampden.
The Grammy award-winning Rock & Roll Hall of Fame inductee says, at 71, he still has ambitions to be a stadium act.
"I'm happy about what I've achieved but I haven't finished yet – I still have goals I want to accomplish," said the man behind anthems like You Can Get It If You Really Want.
"I'm not yet what you call a stadium act and I still aspire to be that. I've always thought of myself as a better actor than singer.
"I know I'm a good singer, but as an actor I know I'm very good, too. So I've not yet fulfilled that part of my career."
Born in Somerton District, Jamaica, Jimmy moved to Kingston and had his first hit single at 14. By 16, he was his country's representative at the World's Fair in New York and soon signed to Island Records in the UK.
He recently had a street named after him back in his homeland and there is talk of a statue being built in his honour.
But Jimmy had to overcome prejudice to achieve success.
"By the time I'd moved to London I was familiar with the ways of a city, having moved to Kingston.
"Coming from a place where the people were predominantly of an African background to a place predominantly Caucasian took some getting used to and I experienced racism.
"The caretaker of the bedsit in London saw me and said 'we don't have coloured people here – you have 24 hours to get out'. I slammed the door in her face and told her if she wanted me out, it would need to be on my head.
"Next day, I appeared on Top of the Pops. Not as a performer but with Nina Simone – they put some young people around her as she played piano and I was right up front.
"The landlady saw me on TV and said I could stay. So I learned celebrity status makes a difference, even if you are black.
"I also had issues with my first band in the UK. They were all white and I had to teach them ska. Sometimes if the show wasn't great, they would pass remarks relating to blacks, but if the show was good then everyone was great.
"I took it all in my stride and got used to how to handle it.
"The street named after me has one of the finest beaches in Montego Bay, and one time I tried to go there with the boss of Island Records and another Jamaican, who had a lighter complexion than me.
"They each walked in and nothing was said, but I was stopped and told I couldn't go in.
"Eventually I was allowed through, but even in Jamaica, the darker you were, the more negative effect it had.
"So it's a good feeling to have the street named after me now."
Jimmy, who starred in the 1972 classic The Harder They Come, wasn't happy when You Can Get It If You Really Want was used by the Conservatives during the 2007 election.
"I would rather politicians wouldn't use any music," he said. "Look at the word politics.
"When broken down, poli means many and tics is a blood-sucking parasite. That's what politicians do, prey on people."
And he has a theory on why there is so much unrest in the world now.
"It's down to the universal equinox," he insisted.
"We move from the moon cycle to sun cycle every 6,000 years and from 2000 we've entered the cycle of the sun. This is also the age of Aquarius.
"It's no surprise to see the breaking down of governments and economics, it's where we are now.
"I'm aware of Brexit and of Scotland almost leaving the UK. It's all because of the change of time."
Times may be tough, but when Jimmy takes to the stage at the Barras Art & Design stage for the first in a series of Live & Up Close shows at the venue, he'll aim to put a smile on people's faces.
"I want to uplift people. I write about turning the negative into a positive," he added.
"I've been in those situations that are not so positive, but music can give hope and provide inspiration.
"My Scottish fans have always been very inspiring to me in how they react to what I do.
"The fans have stayed with me and it's great to see the ones who knew me in the 70s coming along now with their children."
---
Live & Up Close With Jimmy Cliff, Barras Art & Design, May 25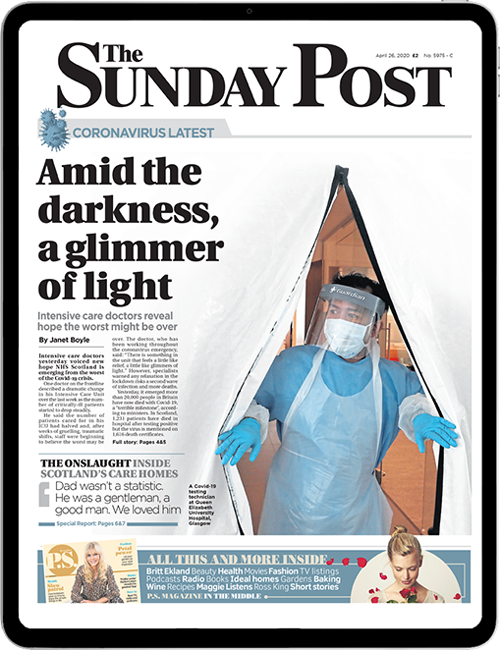 Enjoy the convenience of having The Sunday Post delivered as a digital ePaper straight to your smartphone, tablet or computer.
Subscribe for only £5.49 a month and enjoy all the benefits of the printed paper as a digital replica.
Subscribe