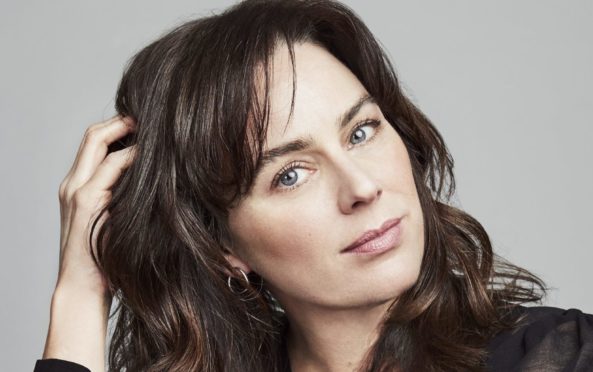 Jill Halfpenny has put together an impressive list of acting credits since making her TV debut in Byker Grove at 14.
From extended stints on EastEnders, Coronation Street and Waterloo Road, and starring in acclaimed mini-series such as Three Girls, Dark Money and Year Of The Rabbit, to winning Strictly Come Dancing and having an acclaimed theatre career, the Gateshead actress has achieved a lot over the past 32 years.
The pandemic has turned the entertainment industry upside down, with theatre at a standstill and so many TV productions delayed. Jill, despite her lengthy CV, says the daily uncertainty of being an actor makes her better placed than most to deal with the insecurity we all currently feel.
"I was speaking to a friend the other day and she asked how I was coping and I told her actors have been in training for a pandemic all of our lives, because we wake up every day and say what's my purpose, why am I here, when is another job going to come along – these are the thoughts we have every day that everyone is now having," Jill,45, said.
"We're used to the unfamiliarity and being uncomfortable with the feeling of not knowing. Now it's just a bit more of not knowing!"
The mum of one did manage to complete a project during lockdown, Channel 5's major new thriller The Drowning, which is on this week. In the four-part mini-series, Jill plays Jodie, a woman whose son went missing almost a decade earlier.
When she believes she sees him going to school one day, she does everything she can to find out the truth about the boy. "She follows him and decides to get a job at the school to find out where he's been and who he is living with," explained Jill, who played Kate Mitchell in EastEnders.
"She's very much in conflict with the people around her, who tell her that she needs to drop it, that she's mad and her thoughts have no validity, but she's a determined woman and she knows something isn't right, so she does whatever she needs to do. If I was her I think I would do the same."
Jill is mum to 12-year-old Harvey and divorced from her son's father, actor Craig Conway in 2010. The actress, whose boyfriend Matt died suddenly in 2017, understands the feelings of grief that her character Jodie experiences in the show and she says she taps into her own feelings if it can help a scene.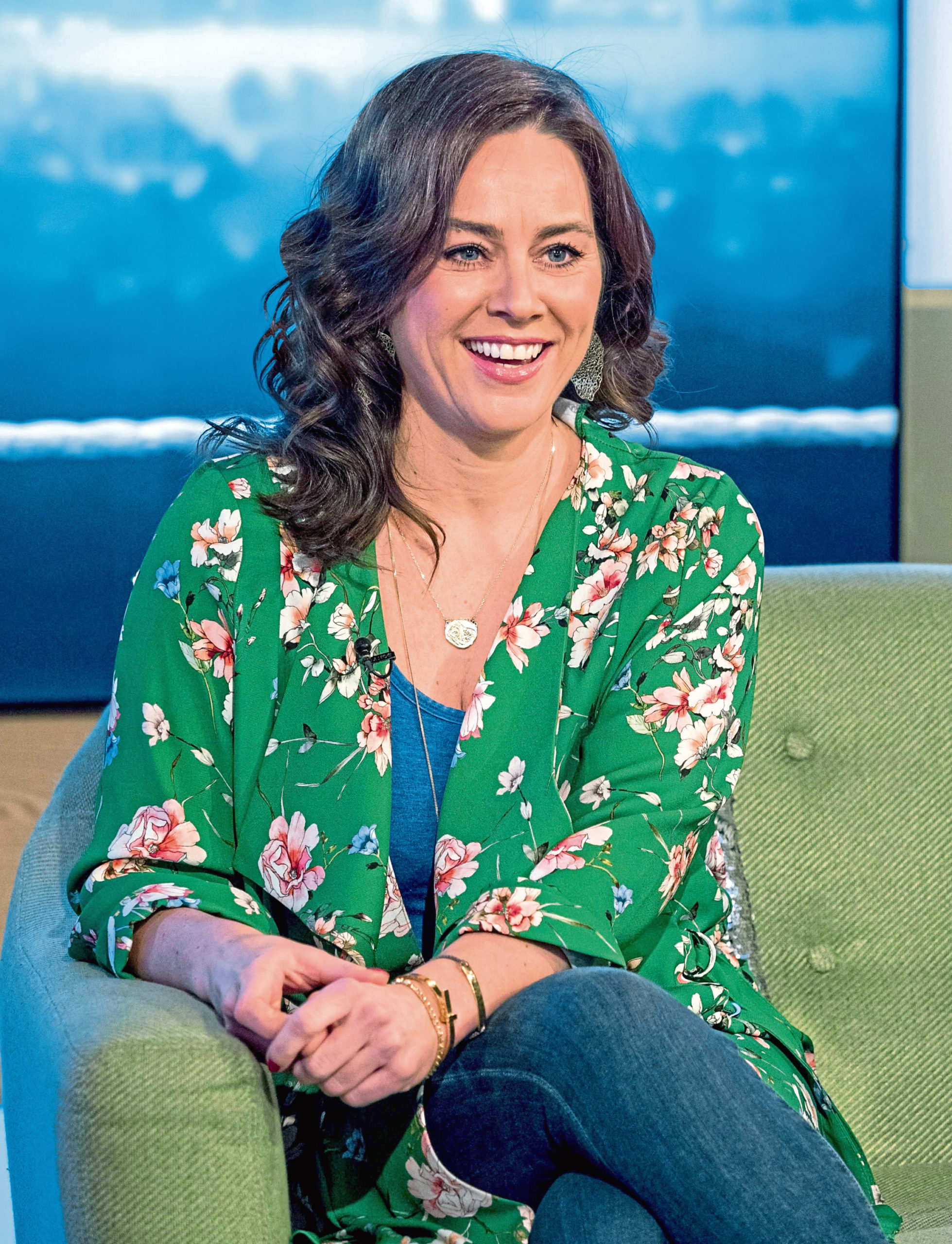 "I would certainly use an emotion or a feeling I'd had if it was appropriate," she said.
"It's a horrible thing to have to do, but when you're fishing for a feeling – and it's usually not a good one – you have to go there and remember things you don't really want to remember."
Jill and her castmates were in the midst of filming The Drowning in Ireland when the initial lockdown was imposed last March.
"We went back at the end of August, so it was quite a gap. We were all nervous about what it would be like, but we managed to adapt. There were a lot of rules, but it was a relief just to be able to pick it back up again.
"There was a real worry for a lot of productions that if they had only just started before lockdown then they might not be picked up again, but because we were more than halfway through it made sense to finish, which was such a relief."
The series will be shown Monday to Thursday this week, meaning there won't be too long for viewers to wait for the next episode in these times of binge-watching.
Jill, who won the second series of Strictly in 2004 with dance partner Darren Bennett, said: "Nightly is a good way to watch something, it's a halfway house to bingeing. Sometimes I can't help myself but I never feel good after I've watched a whole season of something in a few hours. I don't think you digest it or properly think about what you've watched, and then the next thing I know it's over and I think, 'I can't believe I've done that'."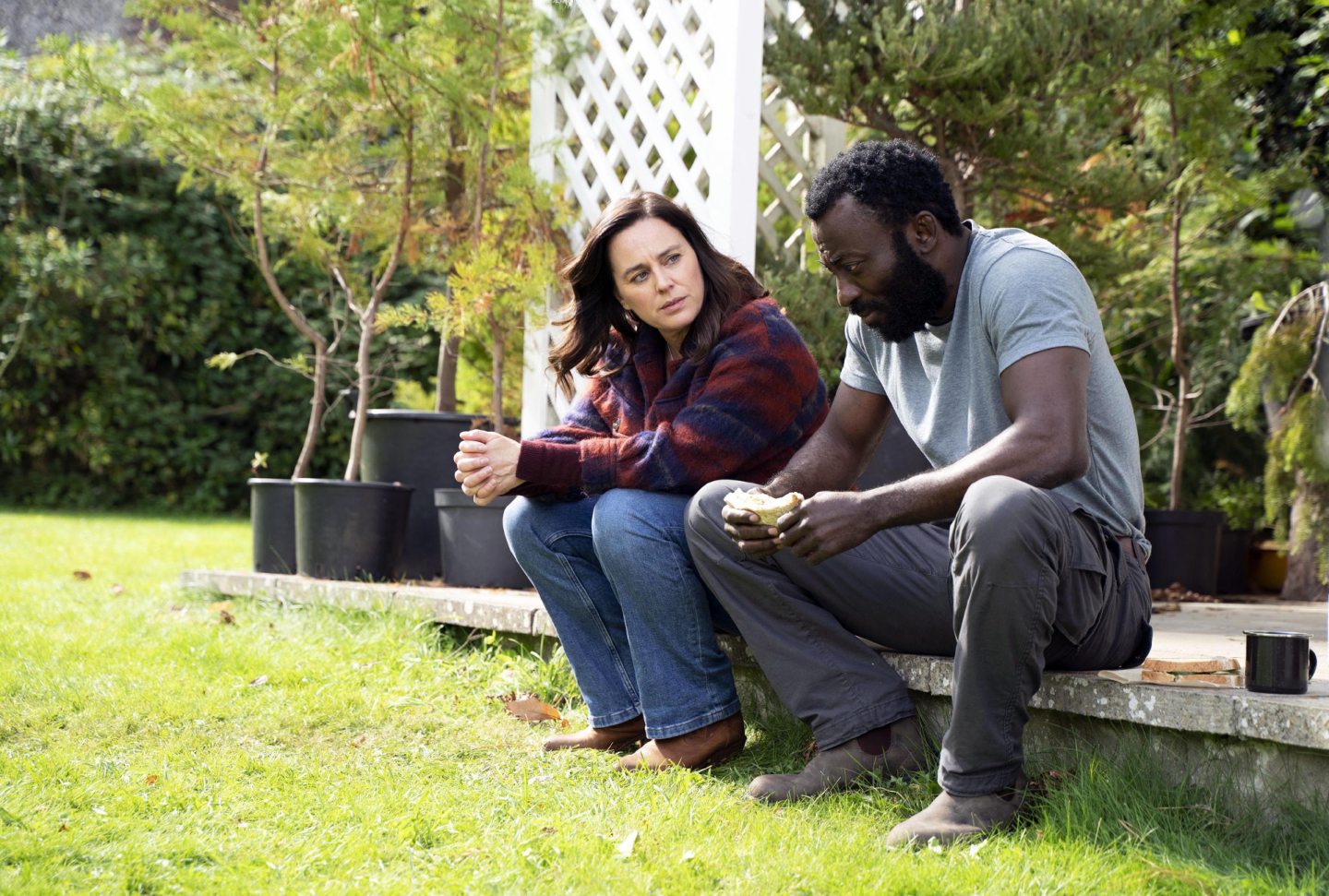 In between filming, Jill spent much of her time home-schooling, and she says having real-time online classes in place for this latest lockdown is a major relief.
"I found it a nightmare the first time round, because there were no online classes and the teachers were just setting work for the pupils and we were taking pictures of the work and then sending it to them," explained Jill.
"It was like being a full-time teacher. I was sat next to my son for most of the day, either not understanding the work he was supposed to do or having arguments with him about why he wasn't doing it properly, in my eyes.
"It was a real slog. It's better now, there are live classes, so the teachers can do their job and I can stay out of the way and not make things worse."
Jill played Nicola Dobson in Byker Grove for four seasons, from 1989 to 1992, coming to national prominence alongside the likes of Ant and Dec, and Donna Air. The series was created by Adele Rose, a long-time scriptwriter of Coronation Street, who passed away last month.
"It was like a baptism of fire in the greatest way – I'd never stood in front of a camera before," recalled Jill. "I remember my first day on set, standing outside a shop with the camera set up, and action being called, and just thinking how amazing it was. I loved filming from the word go and didn't find it uncomfortable at all."
Byker Grove tackled a number of serious topics, and Jill thinks that is the best type of children's TV.
"When I was a kid I wanted to see kids being kids, living a life I lived. I wanted to see the darkness, not just 'Hey, we're kids'. That didn't interest me and I think all kids are like that. I liked Press Gang and Grange Hill. I find it's veered into slightly American TV now, where everyone is a little bit cartoony."
That love of the dramatic has stayed with Jill through her career. "I've always been attracted to drama. I love getting into the psyche of someone, I love watching that and I like playing that as well, it's fun."
Just as comfortable on stage as she is on screen, Jill describes the current plight of theatre as very concerning and feels a lot of performers have been left high and dry, with not enough support from the government.
"I've done loads of touring in Scotland," she recalled. "I remember our touring company took Like A Virgin really far north. I can't remember the name of the town, but we drove for hours and when we arrived we discovered the theatre only held 90 and we thought, 'All this way for 90 people', but you know what, we did the show and it was one of the best audiences I've ever played and I was so glad we came."
Jill has also performed at The Fringe twice – the first time with Like A Virgin when she was 21, and then 12 years later, only months after giving birth.
"It was a show called Surviving Spike, a show about Spike Milligan," she added. "It was a lot different from my first experience, when I was young, free, single and living the life. I was breastfeeding and it was rough, but if you have the opportunity of The Fringe you want to take it."
---
The Drowning, Channel 5, Monday-Thursday, 9pm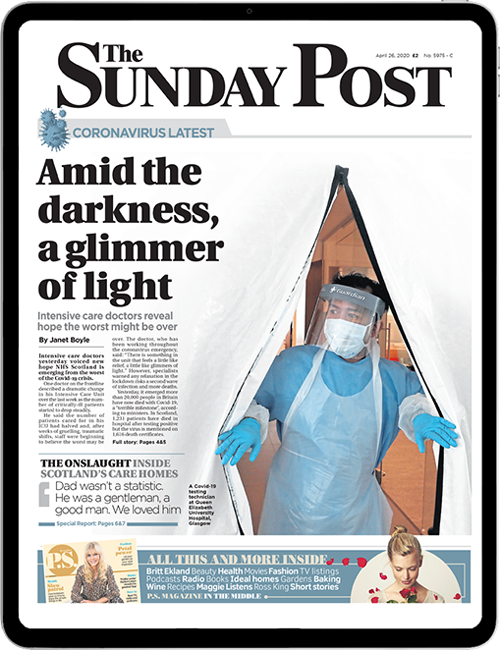 Enjoy the convenience of having The Sunday Post delivered as a digital ePaper straight to your smartphone, tablet or computer.
Subscribe for only £5.49 a month and enjoy all the benefits of the printed paper as a digital replica.
Subscribe