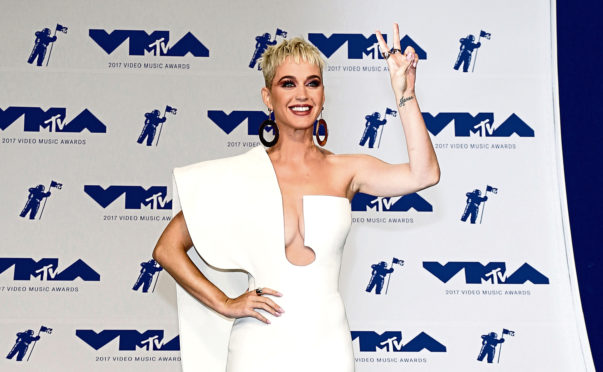 When superstar Katy Perry posted a selfie on Instagram recently she remained instantly recognisable despite her face mask.
But jewellery designer Ros Morrison had no trouble recognising her anyway as she spotted the pop star was wearing one of her designs.
She had sent the pregnant singer the £45 necklace spelling out "Baby On Board" and she says that seeing her showing off the pendant to her 103 million followers was a real thrill. Ros who created the necklaces in her Sweet Rosie workshop in Torrance, is just one of many Scots jewellery designers making waves around the world.
She said: "My name pendants are some of my best sellers but instead of 'Katie' she went for something quirky because I think she's quite quirky," explained Ros. "That's why she went for Baby On Board.
"She not only wore it in her post but she tagged me and thanked me personally. It was amazing, I got a lot of new followers from America and lots of orders for the pendant. I know she's just a person but it was really exciting."
But Ros isn't the only jewellery maker to boast celeb fans. Mhairi Mackenzie, owner of Bonnie Bling is based in Paisley, and last Christmas one of her designs proved a hit with pop hero Lewis Capaldi.
"We've had a lot of celebrity clients and a lot of interest in our pieces thanks to them," she said. "Little Mix, Lana Del Ray, Laura Whitmore, and Lewis Capaldi have all been pictured with Bonnie Bling pieces," she said.
"Sir Elton John was given a custom made sunglasses necklace. One of my proudest possessions is a photograph of him with it. I made some Lewis Capaldi angel Christmas tree toppers at the end of 2019 – that was my biggest seller. I spent most of last December laser-cutting them. There's a video of him receiving one, it's great to see."
Mhairi has been self-employed for 20 years, and made the move into jewellery making so she could be her own boss.
"I was a graphic designer and was made redundant in my first two jobs," she said. "I made a decision that I wanted to be self-employed so that didn't happen any more.
"It puts you in the driving seat. That's a big motivator when you work for yourself. You know that it's down to you at the end of the day to pay your bills," added Mhairi.
Mhairi may shift plenty of quirky pieces now, but she started off part-time, selling fancier pieces, when she was younger.
"One of my student jobs was working in an upmarket designer jewellery shop – selling premium pieces to wealthy clients," she said. "It's very different from the necklace with Gie's A Wee Kiss or Ya Dancer on it.
"I set up a graphic and web design company that I ran for eight years. This showed me the business ropes, then I came up with the idea to do jewellery based on Scottish slang words.
"That was a decade ago and the business has grown ever since. I create my designs digitally using my iPad, and a lot of the designs are inspired by what's going on in Scotland at the moment."
Ros's career path took an equally winding route – via bar work and an office job.
"You weren't really given good guidance at school, it's not like it is now," she said. "I floated about after college, did a bit of travelling but I didn't really have a plan. When I was 21 I did a short course in jewellery but it didn't come to anything.
"Eventually – after my mum and dad said I needed to get a proper job – I took a role at a publisher as a secretary, something I hadn't wanted to do. I worked my way up but eventually took redundancy there as it wasn't something I was passionate about.
"I was making jewellery for friends and family so that seemed like the time to pursue a career and take it more seriously. I haven't looked back."
It's a career choice which has left Ros feeling more satisfied with her career.
"I work harder now than I ever have, but it's so satisfying because you're doing it for yourself and I'm making people happy," she said. "Which makes me happy.
"A lot of the jewellery I make is remodelling – making something new out of the old. I love taking something apart and making it fresh," added Ros.
"Often what I do is remodelling, which is quite sentimental. I might take someone's mum's engagement ring and turn it into something new."
---
Follow your dreams to make things happen
Diamonds are a girl's best friend – but they might also be her best career path too.
That's according to Sheila Fleet, one of Scotland's foremost jewellery designer, renowned for her silver and aqua designs inspired by the seascapes of Orkney.
She is advising women looking for a new career path in 2020 to consider jewellery – just as she did back in the 1960s.
"There's some uncertainty about jobs but that might mean more women will look into jewellery making as a career," she explained. "It is difficult but I'd like to see more people do it – I think you're better to step out into the teeth of something then it can't get any worse!
"I'd advise anyone interested in making jewellery to go to an art college because you'll get the freedom and opportunity to explore things and do them how you want. Learning the craft of making jewellery is important, but remember there's no one way of doing things.
"Be passionate, follow your dreams and work hard. But make things happen for yourself."
Sheila grew up on a farm in Orkney but turned to more artistic pursuits encouraged by her mum.
"We were all encouraged to join in with all sorts of things on the farm. But my mother encouraged us to draw, which is where my passion for design came from I think.
"I went to art classes in the evenings. I cycled three miles then took a bus for 17 miles to get to them so I must have been keen."
Sheila's lecturer persuaded her to send her portfolio to Edinburgh College of Art where she was accepted – then she excelled at sculpture, and became interested in lapidary.
"I went to the lapidary club where I cut and polished a piece of Iona marble and set it in a silver ring, which was the first jewellery I made," she recalled.
"I was allowed to go to London to study with Royal jeweller Andrew Grima, who was one of the UK's top designers at the time.
"It was the 60s and it was so exciting. Andrew Grima was the top jeweller at the time. He had the brilliant idea of employing young designers to make more modern-style jewellery.
"I was so lucky to experience it, the 1960s was such an exciting period. I felt in the middle of everything that was happening."
Sheila designed jewellery in England before returning to Orkney where, in 1993, she started her own company.
"I wanted a family and brought my husband from England.
"You always reflect where you come from – and the designs I do today reflect where I come from."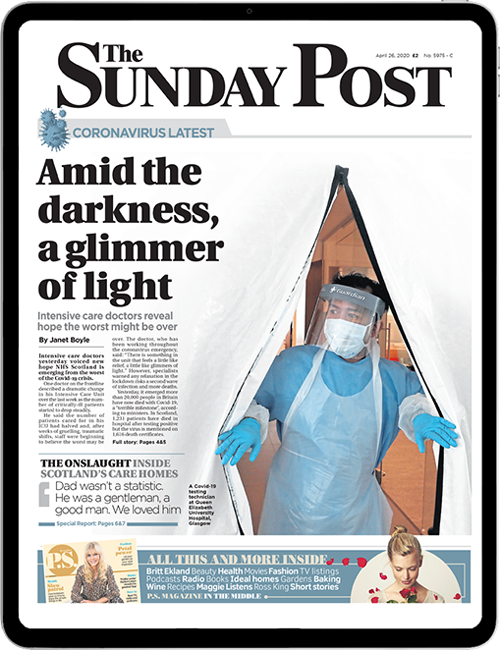 Enjoy the convenience of having The Sunday Post delivered as a digital ePaper straight to your smartphone, tablet or computer.
Subscribe for only £5.49 a month and enjoy all the benefits of the printed paper as a digital replica.
Subscribe