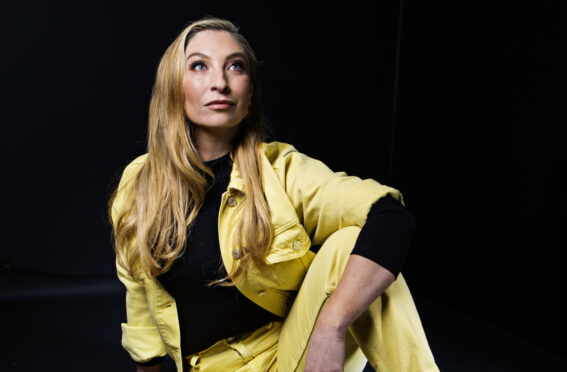 With impressions ranging from Greta Thunberg to Lorraine Kelly, Spitting Image's Jess Robinson can turn her hand – or her voice – to pretty much anything and anyone.
The comedian and classically-trained singer returns to the Fringe this year with her one woman multimedia show, Legacy.
Here, she answers our questions ahead of the festival kicking off next month…
How are you feeling ahead of the Fringe?
I'm actually feeling really excited and raring to go. My cousins are from Edinburgh, so I get to stay with them during the fringe which I LOVE. And my brother is from Glasgow so I get to catch up with all of my Scottish family (all from my Dad's side) every time I perform at the festival.
It's particularly lovely as I haven't seen many of them since my dad died during the pandemic. So I feel a big link to him when I see them. Ooh… I've got a bit emotional thinking about it. He'd be really pleased I'm doing this.
What is your show all about, and what inspired it?
I guess in a way – lockdowns and the death of my dad inspired me to throw myself into new projects. I started my podcast Stars In You Ears as a direct result of him passing. I needed something to focus on. It felt brave to do something different and the result was a British Podcast Award for Best Entertainment Podcast in 2021. That taught me to be brave and push myself into new directions.
My show Legacy focusses (in a VERY light and silly way) on the results of our actions and what we leave behind, both as individuals and as a community. I wanted to find a really fresh, fun and unusual way to present my impressions, I wanted to write original songs and I wanted to tell a story. Legacy is a ground-breaking multimedia musical. I've certainly never seen anything quite like this on the Fringe before. I think it's going to make people laugh and blow their minds a bit too!
What can audiences expect when coming along to see your show?
If you're coming to my show and you have seen me in the past singing with my band and doing more of a cabaret style show, then expect to be very surprised by how wildly different this show feels. It's still full of my personality, but this time within a one woman narrative.
The show features some AMAZING 'Deepfake' technology. (Deepfake is where a person in an existing video is replaced with someone else's likeness). So in this case, I'm doing an uncanny impression of Olivia Colman – and we have replaced my face with hers. Many audiences don't realise that it's really me and believe I've managed to get the real Olivia Colman on board!
I also use technology to replace the voices of celebrities – and make them say whatever I want, AND custom made video filters so I can morph into anyone from Judy Garland to Wonder Woman to Kim Kardashian before your very eyes.
I'll also include an array of jaw-dropping singing impressions too! I honestly think this is the BEST show I have ever done and I am so excited to share it with Edinburgh audiences.
Do you have a favourite impression to perform?
It really depends on the day of the week, but I do have a huge amount of fun making Mary Berry, Nigella Lawson and Pru Leith say some very naughty things in my show.
What Scots do you have in your repertoire?
Lorraine, Nicola Sturgeon, Laura Kunessberg, Lulu, Annie Lennox… My cousin Wendy is particularly good, but you'd only know that if you met her.
Have you had many encounters with people you've mimicked?
Yes I've done Janet Street Porter to Janet Street Porter, Stacey Solomon to Stacey Solomon, Alesha Dixon to Alesha Dixon, Alex Jones to Alex Jones live on The One Show and Claudia Winkleman to Claudia Winkleman! They have all to their credit been very good sports and very gracious… although I was a bit scared Janet would punch me.
In a previous interview, you said Kate Bush was one of your first impressions – how pleased are you to have seen her soar to number one again this year?
Oh my goodness I am totally over the moon! It's amazing how what would have been classed as a 'retro impression' is now current and topical! I'm such a huge fan of Kate Bush. I adore her music and she is one of my best impressions. Rest assured she'll be making an appearance in my show.
What are your favourite memories of the Fringe?
Oh goodness, there are so many to choose from. This is my eighth year! Ah! I know… in 2017 at about midnight on the way back from a late night cabaret show, in the pouring Edinburgh rain, my husband got down on one knee and proposed to me. That was pretty good.
I walk along the same pavement on my way to do my show every day during the festival. We make it a tradition to visit the Witchery every year on the same date to celebrate. Very posh!!
If you had to pick one item that's essential for surviving a month at the Fringe, what would that be?
A good bottle of Tequila… or those fizzy vitamin C tablets that you pop in a glass of water. Maybe I could try popping on into a shot of tequila and see what happens. I'll let you know. Hopefully it won't result in me making the front page of the Sunday Post in some embarrassing episode.
If you were in charge of the Fringe, what changes would you make?
I would make it more affordable for the performers. It's getting prohibitively expensive to put a show on during the festival. Accommodation costs are crazy and most performers leave the festival in a huge amount of debt.
I'm extremely lucky that I can stay with my cousin, but even so with all of my costs from marketing to venue hire, to employing my team, to transport, to posters and flyers etc etc my show will cost over £20,000 to put on.
And once everyone has been paid, I will have to cover the losses. So if we could please sell my show out, that would really help. Thanks so much in advance!
What is your favourite one-liner?
"The first speaking impression I learnt to do was of my Mum. I'll always remember the day I first realised I could mimic her; it was the same day my father's hair turned white"
---
Jess Robinson: Legacy is at the Edinburgh Fringe Festival this August at The Pleasance. Tickets available here.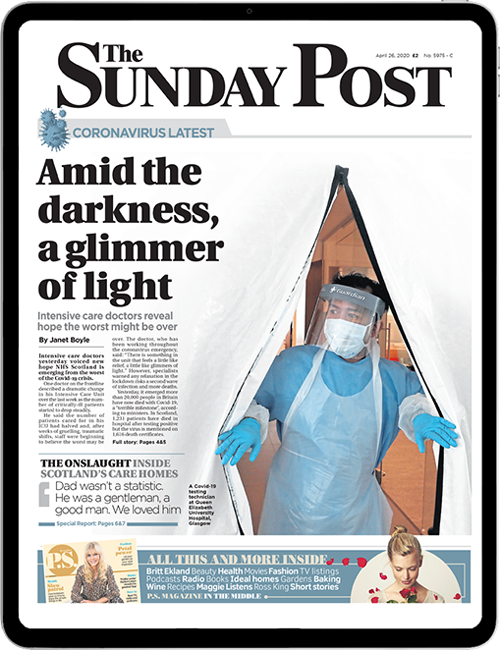 Enjoy the convenience of having The Sunday Post delivered as a digital ePaper straight to your smartphone, tablet or computer.
Subscribe for only £5.49 a month and enjoy all the benefits of the printed paper as a digital replica.
Subscribe