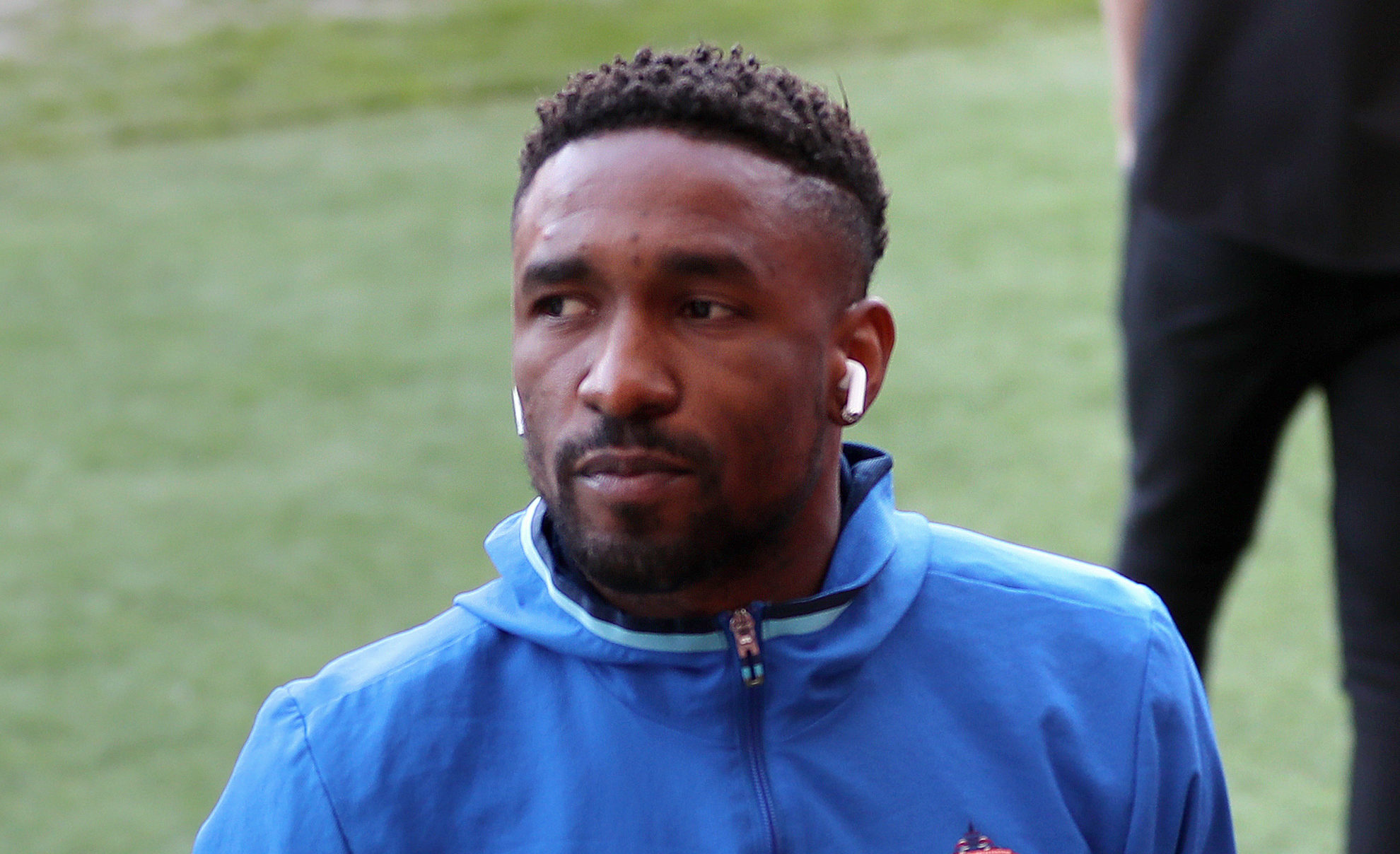 IN his 20 years in football management, David Moyes has had some top strikers in his charge.
Wayne Rooney and Duncan Ferguson at Everton; Robin van Persie and Danny Welbeck at Manchester United; Marko Arnautovic and Andy Carroll at West Ham.
Jermain Defoe was in his squad at Sunderland during the 2016-17 season – and Moyes rates him as one of the best finishers he has ever worked with.
Defoe, 36, has just signed for Rangers on loan from Bournemouth, and is expected to make his competitive debut for the club on Friday night in the William Hill Scottish Cup tie at Cowdenbeath.
With Steven Gerrard's side very much in the title race and also looking for Cup success to make it a dream campaign, Defoe's role is vital.
Moyes is sure the veteran striker will not disappoint.
The 55-year-old Glaswegian told The Sunday Post: "I think it's a great move by Rangers.
"I've no doubt that Jermain will score goals, and he has the ability to score important goals.
"He has a wealth of experience and is also hungry to do well in the final years of his playing career by winning a major medal or two.
"When he played under me for Sunderland, what really impressed me was his game intelligence – the way he would lose his marker, and find a little yard of space in and around the box.
"He used to like to strike the ball early, and he always made a clean connection.
"More importantly, he rarely – if ever – failed to hit the target.
"I can remember there were mornings at training where I would stand back and marvel at his ability in front of goal.
"He was right up there in terms of the finishers I have played with or managed.
"Jermain also moves quickly inside the area, and he is a dream for wide players when it comes to cutbacks.
"Listen, he's not the type to get on the end of crosses to score with his head, but he will convert chances on the ground.
"Over the years, he has scored some brilliant goals, and on a regular basis.
"I think he will add a number to his tally from his time in Scotland.
"Rangers will have plenty of the ball and he will get lots of service."
What isn't clear yet is what Steven Gerrard plans to do with Defoe and Alfredo Morelos.
The Colombian has been the No.1 striker at the club since he arrived from HJK Helsinki, but he has been used to playing up top on his own.
You would imagine that Rangers are not paying a significant weekly wage to Bournemouth for Defoe for him to sit on the bench.
Likewise, Morelos is unlikely to be happy if he isn't starting games.
So, to avoid any chance of unrest, it looks as though Gerrard needs to find a system to get both players into the team.
Does he switch to a 3-5-2 or a 4-4-2?
Moyes admitted: "It's unusual for teams to go with a strike partnership these days.
"That doesn't mean to say having twin strikers can't be beneficial and work very well.
"It's down to the manager to know the strengths and weaknesses of his players, and what is going to work best for the team.
"That's why we will all be intrigued to see how Steven Gerrard goes about it, and the plan he comes up with."
Whatever happens, we appear to be in for a thrilling second half to the season in the Premiership, with Celtic top of the table and Rangers, Kilmarnock and Aberdeen all tucked in behind.
Moyes is delighted to see the game in Scotland on the up.
He has been away from his home country for 25 years, but he is a proud Scot and one who loves to see the domestic game thrive and grow.
He said: "I'm delighted to see the game in Scotland getting so much attention. That's the way it should be, and needs to be.
"The quality of managers and coaches is first-class.
"To have experienced men such as Brendan Rodgers, Derek McInnes, Neil Lennon, Stevie Clarke and Craig Levein can only add to the competition and the product.
"Brendan Rodgers has been brilliant at Celtic.
"Back-to-back Trebles and the first domestic trophy of this season is an outstanding record, and it should be appreciated and praised.
"Brendan has raised the bar, of that there is no doubt. He has set incredible standards by the success achieved in the past two seasons.
"Rangers have tried to go toe-to-toe by appointing someone of the profile of Steven Gerrard.
"Everyone is aware of the ability he had as a player.
"The way he performed at a high level for Liverpool and England for more than a decade made him one of the most accomplished players of his generation.
"He was an outstanding midfielder and a great leader.
"That CV has allowed him to attract the likes of Defoe, and bring back the experienced Steven Davis. He will also do very well.
"But we can't just ignore the achievements of some of the other clubs. It can't always just be about the Old Firm.
"Derek McInnes has welcomed the challenge once again at Aberdeen, and responded to it very well. He is a fine manager.
"Neil Lennon has built a really exciting team at Hibs. I've been very impressed with him.
"Stevie Clarke has totally turned around the fortunes of Kilmarnock. What he achieved in the 2018 calendar year was phenomenal."
In terms of his own managerial career, Moyes plans to be back in the game sooner rather than later.
He achieved good things at West Ham last season and has attracted lots of interest since he parted company with the Hammers in May.
Stoke City wanted him to be their manager, but Moyes doesn't want to dive into any job, particularly if it's not in the top flight of English or Scottish football.
Moyes said: "I've been in coaching and management for more than 20 years, and it's what I enjoy doing.
"But I also don't need to just take anything that comes along.
"However, I'm respectful towards every club. I weigh up every offer, and look at the pros and cons of it all.
"So I will know when the right one comes along, and I'll be ready to take it and get on with it.
"At the moment, I'm getting out and about, and taking in games all over the country. It's enjoyable but I do want to get back into football.
"It's an exciting business and it's always good to work with players and try to put smiles on the faces of the supporters.
"So I'm happy enough to wait and see what comes along next.
"I'd never rule anything out, whether that be working at home or going back abroad again after the experience I had in Spain at Real Sociedad.
"It can be beneficial to get out of your comfort zone."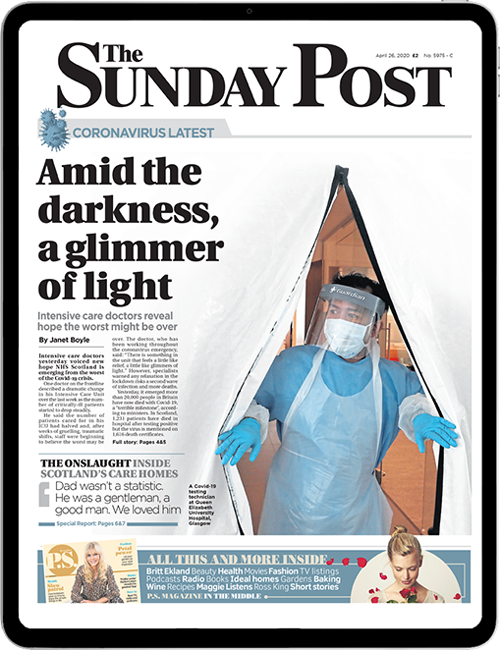 Enjoy the convenience of having The Sunday Post delivered as a digital ePaper straight to your smartphone, tablet or computer.
Subscribe for only £5.49 a month and enjoy all the benefits of the printed paper as a digital replica.
Subscribe