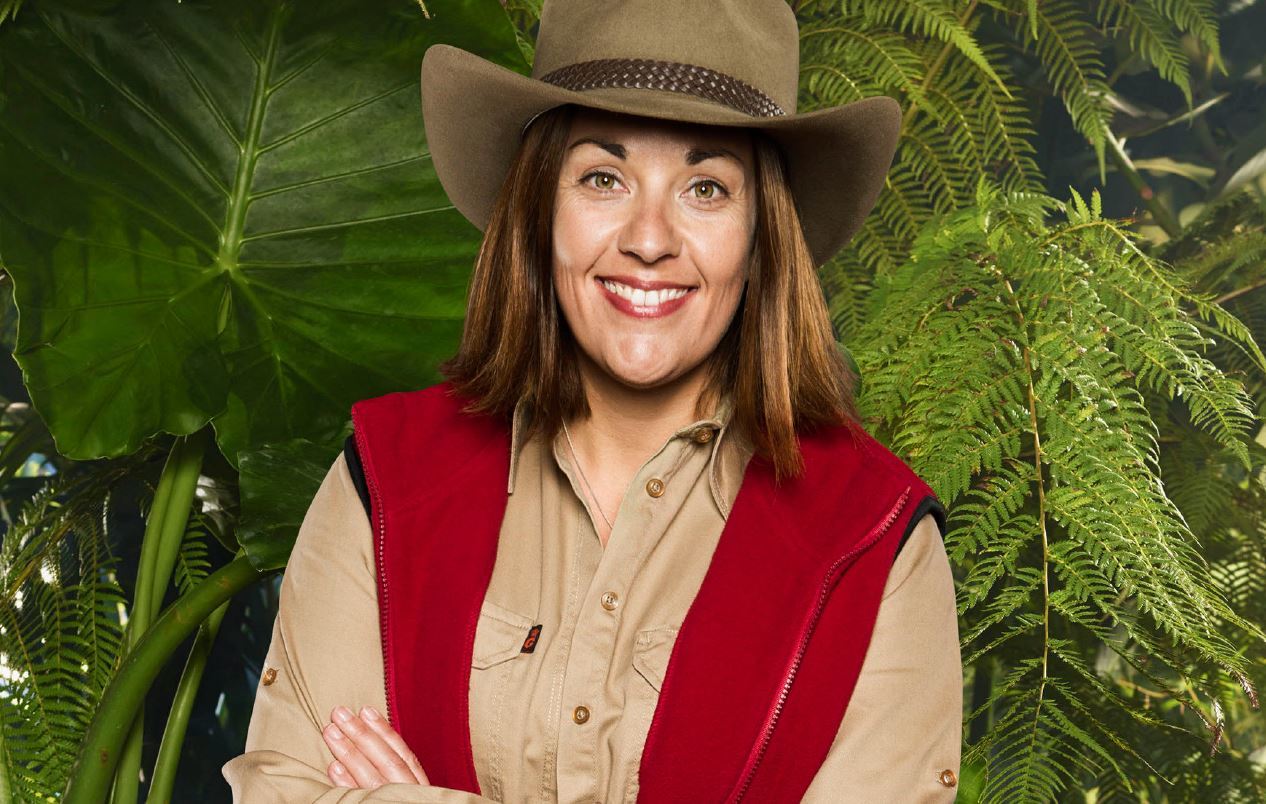 FORMER Scottish Labour leader Kezia Dugdale reckons some of her colleagues will be 'shocked and angry' as she heads into the jungle on I'm A Celebrity.
But the 36-year-old MSP, who will be introduced to viewers on tomorrow night's show, admits the chance to talk more about her party's values and take part in such a popular programme was too big an opportunity to turn down.
"I think people's overriding emotion will be, first and foremost, of shock. I think there will be a few people angry," she says.
"They will be angry because they will say I should be doing my day job and I am going to be away. I understand that anger.
"I've seen them be angry over similar things other people have done but I can't help but think that it is an amazing opportunity to talk to millions of people about the Labour Party, its values and how it is different. I am not going to talk about politics all the time but it is who I am, what I do and I can't help it."
https://twitter.com/TeamKez/status/933291300002070528
Kezia revealed that she kept her participation on the show a secret from everyone but those closest to her.
"Did I tell anyone beforehand? Other than my partner and office manager, I didn't tell anyone about the show.
"I quit as Leader and so there was no obvious person to ask for permission.
"I went to the two people who were running for Scottish Leader and told them I was going abroad for three weeks to work. They were both cool with that. I will be back for the budget in December."
---
Kezia's profile
Politician
Date of birth: 28th August 1981
Phobias: I have had to deal with rats and snakes… but never creepy crawlies and I am scared of them and birds.
Missing any special occasion: Day-to-day life as a Scottish MP.
Biggest misconception you want to dispel in the Jungle: I think people see me as good-natured but I can be steely too. I am very determined.
Role in the camp: Keeping the peace. I had to do that in the Labour Party!
Miss most: Caffeine and food.
Dream camper: Scarlett Moffatt. I like Gogglebox and I am a fan of hers, so if I could bring her
back then that would be great.
Relationship status: In a relationship.
---
Kezia's participation on the show was the subject of a joke in Chancellor Philip Hammond's budget speech.
And she reckons Labour leader Jeremy Corbyn will see the funny side of her stint down under.
"I think Jeremy will be pretty relaxed," says Kezia. "I think he will have a good laugh at my expense. I think he will be more than happy to see me do it!"
While she can't wait to embrace life in the camp, she confides that she did think long and
hard about it all.
Other than the incredible opportunity, she reveals the death of her best friend, MND campaigner Gordon Aikman, in February also made her realise that she had to go for it.
"Doing I'm A Celebrity is hugely different," she explains. "At first when they approached me, I was very up and down about it and I couldn't make up my mind. In fact I said 'no' initially. I thought there was absolutely no way I would do it, as it would be the end of my political career. But the moment I did, I regretted it and I knew that if I tried my best, I would be daft to turn it down."
She adds: "I sadly lost my best friend to Motor Neurone Disease in February and he taught me so much about how important it is to live your life well and never let an opportunity go by. I am doing this with that ethos in mind."
Admitting she is feeling exhilarated, scared and nervous, Kezia hopes to push herself to new mental and physical limits.
"I am used to dealing with rats and snakes but I've never had to deal with creepy crawlies before," she says.
"I ran upstairs when I saw a spider the other day and I've got a big fear of birds that stems from when I saw a scary picture of a pigeon as a toddler. I was petrified and I've lived with that ever since.
"I know I am not totally useless but I will scream, shout and then get on with it."
She isn't sure how she is going to cope on a basic diet either.
"I am not the type of person who wants to speak to anyone until I have had two cups of coffee in the morning," she reveals. "I am a happy-go-lucky type of person but take the caffeine and the food away and I am a bit worried about unleashing a monster in me!"
Kezia reckons life in Parliament will put her in good stead when it comes to the different
personalities around the campfire. "I am surrounded by people who don't agree all the time!" she says.
She has no intentions of becoming a full time TV star upon leaving the jungle, and aims to continue as an MSP for Lothian.
"It is my life and I am fully committed to finishing this term of Parliament and standing again in 2021," says the MP. "It's what I love doing."
talkRADIO host Iain Lee will also join the show on Thursday's episode.
"I've been asked before but the timing has never been right," he explains. "But this time, I decided it was. I am 44, my kids are seven and five and they haven't really seen me on the telly. They don't know what Daddy used to do. They will find it funny watching me."
I'm A Celebrity…Get Me Out Of Here! Thursday, 9pm, ITV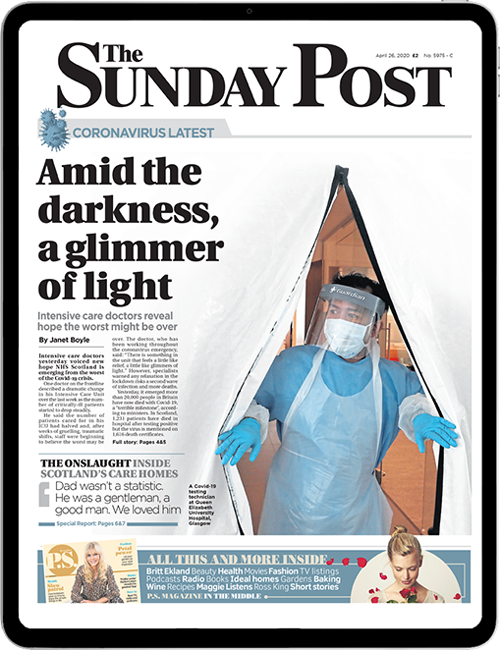 Enjoy the convenience of having The Sunday Post delivered as a digital ePaper straight to your smartphone, tablet or computer.
Subscribe for only £5.49 a month and enjoy all the benefits of the printed paper as a digital replica.
Subscribe