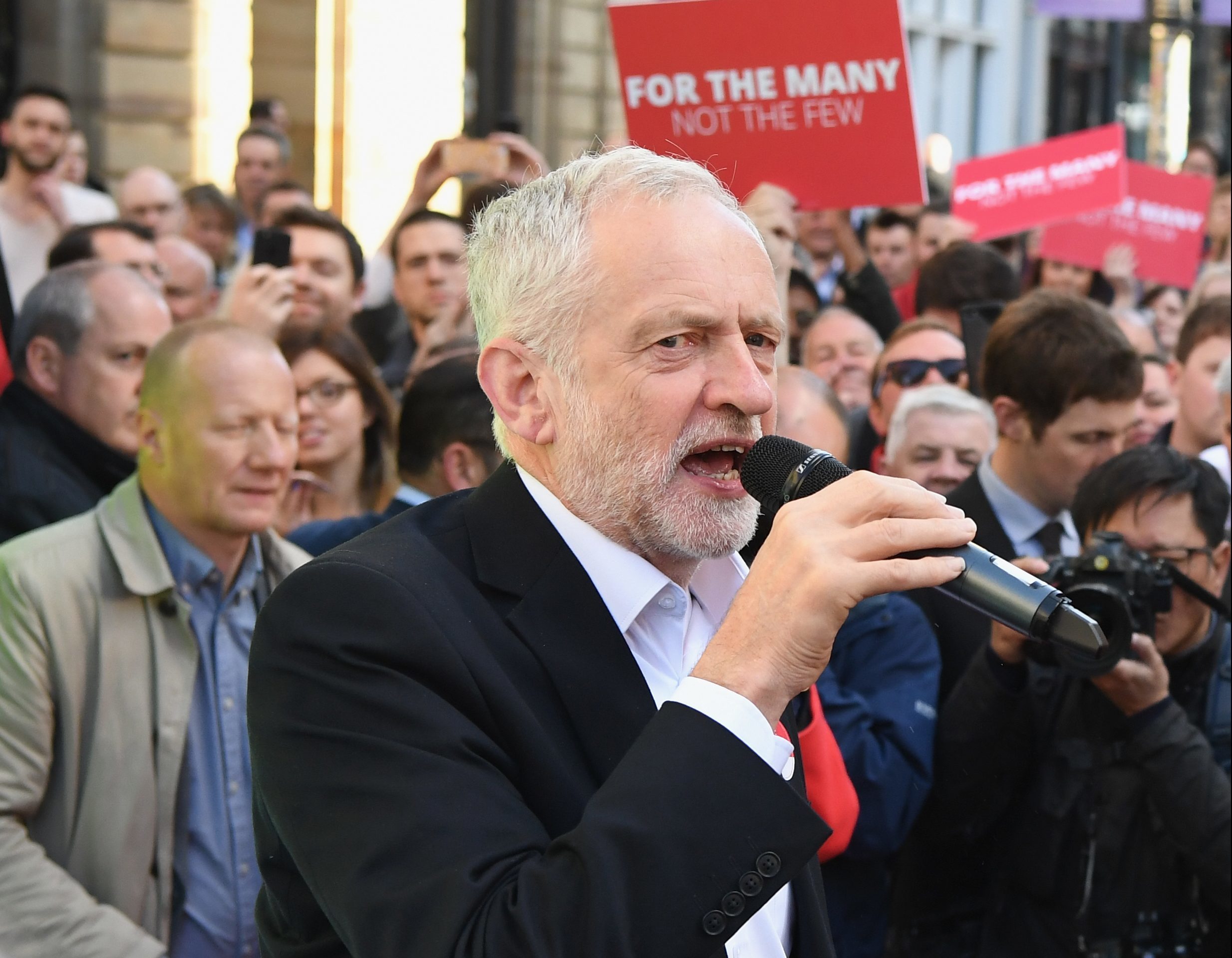 JEREMY CORBYN has said he does not see the "urgency or the need" for another independence referendum in Scotland.
The Labour leader was asked about the issue during broadcast interviews before he took to the stage in Glasgow city centre for the first of several rallies on the eve of the General Election.
His position on a second referendum has been questioned during the campaign, despite spelling out opposition to another ballot in the party's manifesto.
But it was Scottish Labour leader Kezia Dugdale's views that came under scrutiny on Tuesday evening, after SNP leader Nicola Sturgeon claimed during a television debate that she had told her following the Brexit vote that "Labour should stop opposing a referendum" – a claim Ms Dugdale denies.
Asked about the exchange, Mr Corbyn refused to be drawn, saying: "The priority is the election of a Labour government… I do not see the urgency or the need for an independence referendum.
"What matters is an economy that works for all, protecting our pensioners, investing in our young people, and negotiating a Brexit deal that guarantees tariff-free access to the European Union and guarantees the rights of European nationals living in every part of the UK."
The Labour leader, buoyed by a large and enthusiastic crowd of supporters in Buchanan Street, then took to the stage to deliver one of his final addresses before voters go to the polls.
"In Scotland tomorrow vote Labour, vote Labour to get Labour MPs elected, vote Labour so those MPs can be part of (a Labour majority), vote Labour so that we can tackle poverty and injustice all over the UK," he said.
"I am very, very excited today, excited by the enthusiasm of our campaign, and grateful to all of you.
"On Friday, wouldn't it be great if on Friday we woke up to a Labour majority across the country, a Labour government that will be a government for all of our communities across the whole of the country, to deliver that social justice that we all crave."
As Mr Corbyn left Glasgow to head south for another rally, Scottish party leaders began making their final pitches to voters.