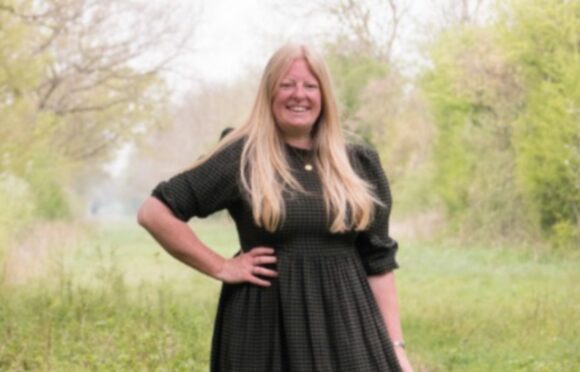 A self-confessed foodie, it wasn't until Jenny Jefferies met her arable farmer husband that she realised she didn't know quite as much about food as she once thought.
Throwing herself into farming life, Jefferies went on a steep learning curve before her food knowledge was at a level where she could share her experiences with others.
She has just released her third book, For The Love Of The Land II, which, like its predecessor and its companion book, For The Love Of The Sea, invites farmers from around the UK to share their stories, experiences and recipes. Having now lived the farmer's life for a number of years, Jefferies – originally from Dyce, Aberdeenshire – is keen to promote the role they play in society.
"When I met my husband, John, here in South Cambridgeshire, witnessing the first harvest in summer 2014 was amazing," she smiled. "I was overwhelmed at the hard work and passion that goes into producing a bowl of cereal or a loaf of bread for the kitchen table.
"I had a thirst to share my husband's story and my books were borne out of shameful ignorance of food providence, and I couldn't believe I was the only one who didn't understand where our food came from. I wanted to share stories of other British farmers to help bridge the gap between town and country, and hopefully educate, too."
The mum of two, who was previously a picture editor with Sky News, began to reach out to farmers around the country to allow them to tell their stories. Her first book won Woman & Home magazine's best cookbook, while For The Love Of The Sea recently won best self-published work at the Guild of Food Writers' annual awards.
"With this one, I wanted to shine more of a light on regenerative agriculture, which is a process that's been around for a long time but is only just coming into the public consciousness.
"It's about regeneration, working together with the environment and nature, and being custodians of the countryside. I also wanted to continue the message from the first book – to bang the drum for British agriculture, to buy locally, sustainably and seasonally, and to share the many interesting and heartfelt stories from the many brilliant farmers in our country, who we're so lucky to have."
So, too, do the farmers sharing the recipes that they make using their own produce.
"A lot of the generational farmers handed down recipes through their families and printing these recipes seemed like a lovely way to illustrate what the farmers do and to give people a chance to try them out at home," she explained.
"They all come from the heart. We make sure to try them all out first and there's some favourites I enjoy making with my girls.
"I feel farmers and the fishing industry often get a bad rap and too much criticism but what they do all over the world is work very hard to feed us in the most sustainable way. I think it's time to celebrate them."
Jefferies also strongly believes, with the current situation in the world, that we need to be wiser with our food.
"With the cost of living crisis, increasing prices in energy bills, feed and fertiliser, and the war in Ukraine, these all have a massive effect on every one of us, and so we have a social, ethical and moral responsibility as individuals to do all we can for the greater good.
"Food waste is a massive problem. About a third of all food goes to waste, so we need to be trying to help, by writing regular shopping lists, shopping locally and British, and by working out recipes that can use up what might be wasted food into curries, soups, hot pots, stews, and so on. We also need to consider ways in which we can celebrate our food producers while also having transparency in the supply chain between consumer and producer."
Raspberry cranachan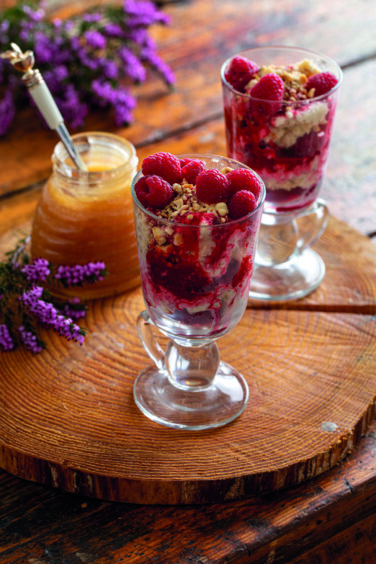 You'll need:
60g oatmeal
200g raspberries
1 tbsp icing sugar
600ml double cream
½ vanilla pod
4 tbsp Scottish heather honey
3 tbsp malt whisky
Method
Lightly toast the oatmeal in a dry frying pan over a medium heat until golden brown. Keep the oatmeal moving to prevent it from burning. Remove from the pan and allow to cool once done.
Place 100g of the raspberries in a food processor along with the icing sugar and blend to a smooth puree. Set aside. In a large bowl, whisk the cream until it reaches soft peak consistency. Scrape out the contents of the vanilla pod and fold into the cream before folding in the heather honey and malt whisky.
Set aside two tablespoons of toasted oatmeal to garnish, then add the rest of the oatmeal to the flavoured cream, folding in well.
To serve
Fold the raspberry puree into the cream mixture until you have a ripple effect. Spoon some of the remaining whole raspberries into the bottom of six glasses or ramekins, then add the cream mixture. Top with more raspberries and finish with a sprinkling of toasted oatmeal.
---
For The Love Of The Land II by Jenny Jefferies is out now from Meze Publishing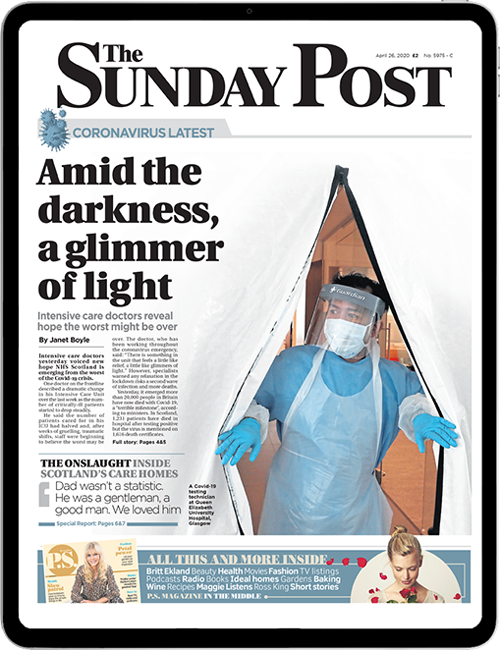 Enjoy the convenience of having The Sunday Post delivered as a digital ePaper straight to your smartphone, tablet or computer.
Subscribe for only £5.49 a month and enjoy all the benefits of the printed paper as a digital replica.
Subscribe