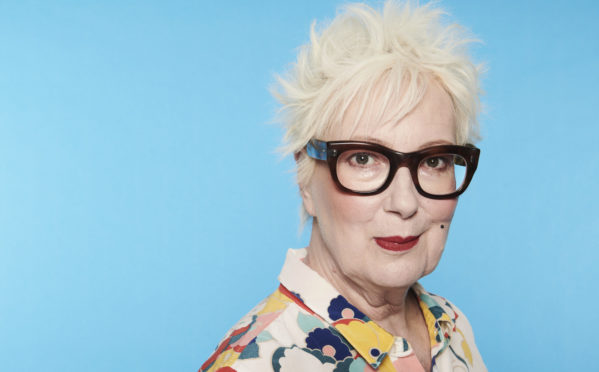 Jenny Eclair took the comedy world by storm when she became the first solo woman to win The Edinburgh Fringe's coveted Perrier Award.
But the mum whose breakthrough blazed a trail for funny females everywhere marked her monumental moment with tears. She went on record saying she was guilt-ridden over leaving her six-year-old at home and even questioned if she was "really any good."
She laughingly admits that if Twitter had been around then she would "probably have jumped off Arthur's Seat," though Jenny came to realise that her emotions were the result of being caught in the crossfire of a debate at the time over whether women could actually be hilarious.
Now, as she heads towards the 25th anniversary of the award (aka The Eddies), the comic-turned-author is having the last laugh. Her professional life has been a whirlwind of stand-up and TV appearances as well as shows such as BBC2's Grumpy Old Women which she developed and starred in, tours and podcasts. So yes, she is hilarious. And, having recently had her 60th birthday, with the bus pass to prove it, she is now claiming another comic first: her laugh-out-loud book Older And Wider: A Survivor's Guide To The Menopause.
Jenny tells P.S: "The menopause had such a big impact on my life that I wanted to document it. I'm hoping it's the first comedy book about it. I'm going to claim that until somebody proves me wrong. All I could do was write a very honest, quite light-hearted look at it. I'm not medically trained, it's not one of those books. You can Google all that rubbish. It is like a scrapbook of being menopausal."
Older And Wider sprang out of the free Friday morning podcasts Jenny and her Grumpy Old Women TV producer pal Judith Holder record in "a sweat box" in London's Kensal Rise.
Jenny, a former Loose Women panellist and this summer a TV Celebrity Bake Off Star Baker, explains: "Judith and I got on so well we wrote four Grumpy Old Women live shows. They were quite big; the last one finished two years ago. Then, while I was writing my novel Inheritance, we started to do the podcast. At the same time, I was finishing a tour of the show How To Be A Middle-Aged Woman. It became very obvious that our original audiences were all menopausal and we had reached that stage more or less together.
"It is not just the physical menopause that hits you – the hot flushes and night sweats – it's all the other stuff, the emotional stuff. It's the perfect storm. The emotional stuff was the worst for me and I still suffer from anger and anxiety.
"I was probably like that before but the menopause highlighted those feelings, they were exacerbated by hormonal imbalances and midlife panic."
Jenny, who three years ago married Geoff Powell, her partner of 35 years, says in the book that for her, it was "hormone replacement therapy or Holloway Prison". And she accepts that her anxiety had its beginnings in childhood. Jenny, who was born in Malaysia and spent part of her life overseas with her Army major dad and housewife mum, says: "My fears are not so much about things like losing jobs or having money problems, it's always about losing loved ones.
"My brother was very ill when he was young and very nearly died. I had a phobia about him dying and that transferred when I had my daughter, Phoebe, into a very anxious mother. I still am. I am a smother mother. It doesn't really alter."
She admits Phoebe, who is following her mum on to the stage and last year took the coveted Bruntwood playwriting prize, has had a lot to put up with.
"There was a period when she had been away at university in Oxford and there was nothing I could do so I slept quite well. Then she came home for a year and that's when all the old horrors came back, her being out late and me being anxious about her going on the night buses; that kind of thing.
"In her mid-20s when she was between flat-shares, she came home for a month and that was quite difficult. She was 25 and had a social life and there was me going, 'What time will you be home?' She did get cross with me when she was younger, but she is 31 now and very understanding."
Bizarrely though, when self-confessed "daddy's girl" Jenny lost her father, she coped well. "He was so ready to die and it was done very well. I was eternally grateful to the nursing home who made that as easy for all of us as was possible. God, I miss him. He was such a presence but he couldn't have lived any longer. I knew that that was the right thing to happen so I was able to process it.
"I don't grieve for my father. I just remember him. He was hilarious, great fun and one of those people who could talk to anyone anywhere; a very nice, kind, caring and very brave man. I adored him. I feel huge gratitude that I had a good dad.
"But I know that when I lose my mother, I will fall to pieces because that will be the last piece of the jigsaw that goes."
She says of Forces life: "You roll with the punches. I went to three very different primary schools." Mostly they were "cosseted, creative and civilised. Then all of a sudden, we were thrown into this bear pit, it was pretty rough, an eye-opener. We didn't stay very long. I think that's what has made me adaptable. I don't freak out in different environments and I do understand that people's lives are very different."
Coronavirus, she admits, is not good for her anxiety. "I don't think anyone knows what to do. We seem to have a bunch of children in charge. What we look for in these terrible times is some gravitas, some real brain power and confidence, but we are getting mixed messages every day. In the beginning, everyone was saying coronavirus is a great leveller and that we are all in this together, but we aren't. For some people, this is a living nightmare."
She is longing for some kind of normality to return, and a chance to use her bus pass. "I just want to get on a bus without catching something that could kill me!"
And she's longing for the return of the festival that launched her. "I adore Scotland," she says. "Edinburgh and the festival is a huge part of my career. I go back just to see shows. My daughter's career has also been shaped by that glorious month in August and I can't wait for its return."
Covid aside, the comedian is more chilled than ever: "I would rather be this age than 22. I know the hand of cards I've been dealt."
Apart from some TV and art projects she took on in lockdown, she's happy to kick back for now: "I have fulfilled a lot of what I wanted to do, so I'll muck about until the future gets clearer."
---
Older And Wider by Jenny Eclair is out now in hardback and ebook, £16.99, Quercus.
The Older And Wider podcast with Jenny Éclair and Grumpy Old Women producer Judith Holder is available on Acast, Spotify and iTunes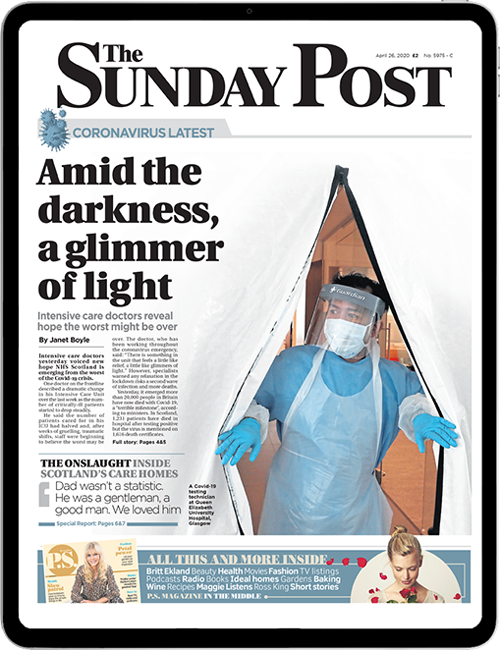 Enjoy the convenience of having The Sunday Post delivered as a digital ePaper straight to your smartphone, tablet or computer.
Subscribe for only £5.49 a month and enjoy all the benefits of the printed paper as a digital replica.
Subscribe