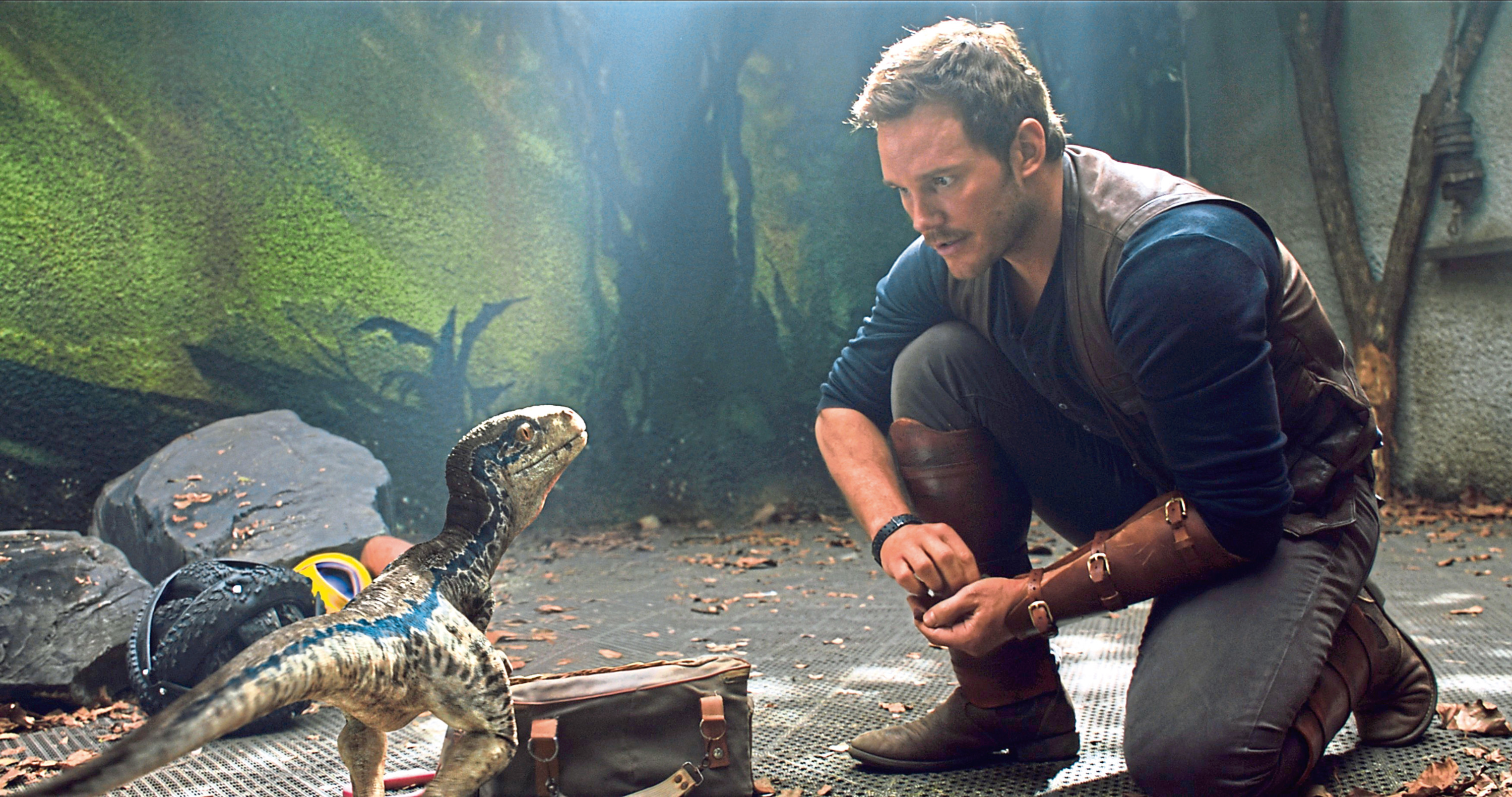 SAID to be one of the most highly-anticipated movies of 2018, the latest Jurassic film is the closest you can get to a guaranteed hit.
The fifth instalment of the Jurassic Park series, they've already prepared its sequel, Jurassic World 3, for the year 2021!
It follows after 1993's classic Jurassic Park, The Lost World: Jurassic Park three years later, then Jurassic Park III and Jurassic World.
If the titles and order sound a bit confusing, well, you're not one of the millions who have been following it all just as closely as Harry Potter fanatics follow their hero's many books and movies.
This latest one, a full 25 years after the original, has already been previewed in Spain and got instant rave reviews, so it's fair to say Steven Spielberg's idea for a whole run of great Jurassic movies is panning out as planned.
Although he isn't director here, he is in his usual over-arching role as executive producer, and it's incredible to think about the original gamble taken on this run of hits.
Studio bosses bought the original story before it had even been published!
Michael Crichton's book, of course, along with that first film, were both major hits, and under Spielberg's guidance the whole thing has grown and brought in a whole new generation of fans.
Chris Pratt, Bryce Dallas Howard, BD Wong and Jeff Goldblum will all reprise their roles in the series, while the likes of James Cromwell and Geraldine Chaplin are amongst those being added to the cast.
As The Park Is Gone posters suggest, this part is based around the Jurassic World theme park being lost, and the dinosaurs roaming freely for three years until their island is further threatened by a volcanic eruption.
A dinosaur rescue group decides to somehow get them to America, but it turns out some dinosaurs are being auctioned off and a dangerous hybrid, Indoraptor, gets free and terrorises the world.
"I enjoyed getting a chance to dress up in black again," jokes star man Goldblum, who loved the idea of stopping such creatures being sold.
"For those who would use the animal kingdom and our scientific achievement and knowledge for profit or cheap entertainment, or heaven forbid, militaristic power, woe be to them!
"So I liked getting another crack at that."
Goldblum is never unhappy to play things tongue-in-cheek, and as usual he brings that humorous edge to the action.
If you missed Lorraine Kelly's interview with him about the film, where the maverick Jeff serenaded her with a jazz song, you must check it out on YouTube.
Now 65, he reckons he understands and admires his trade more than ever.
"I now, more and more, appreciate when I'm in a group of good people and get to work in good movies and projects," he admits.
Co-star Pratt was just 14 when he saw the original film on its opening night. He, too, appreciates being in a movie such as this.
"I am a huge fan," he says. "Jurassic Park was really kind of my Star Wars. I've seen it a whole bunch of times."
Jurassic World: Fallen Kingdom is in cinemas from Wednesday, June 6