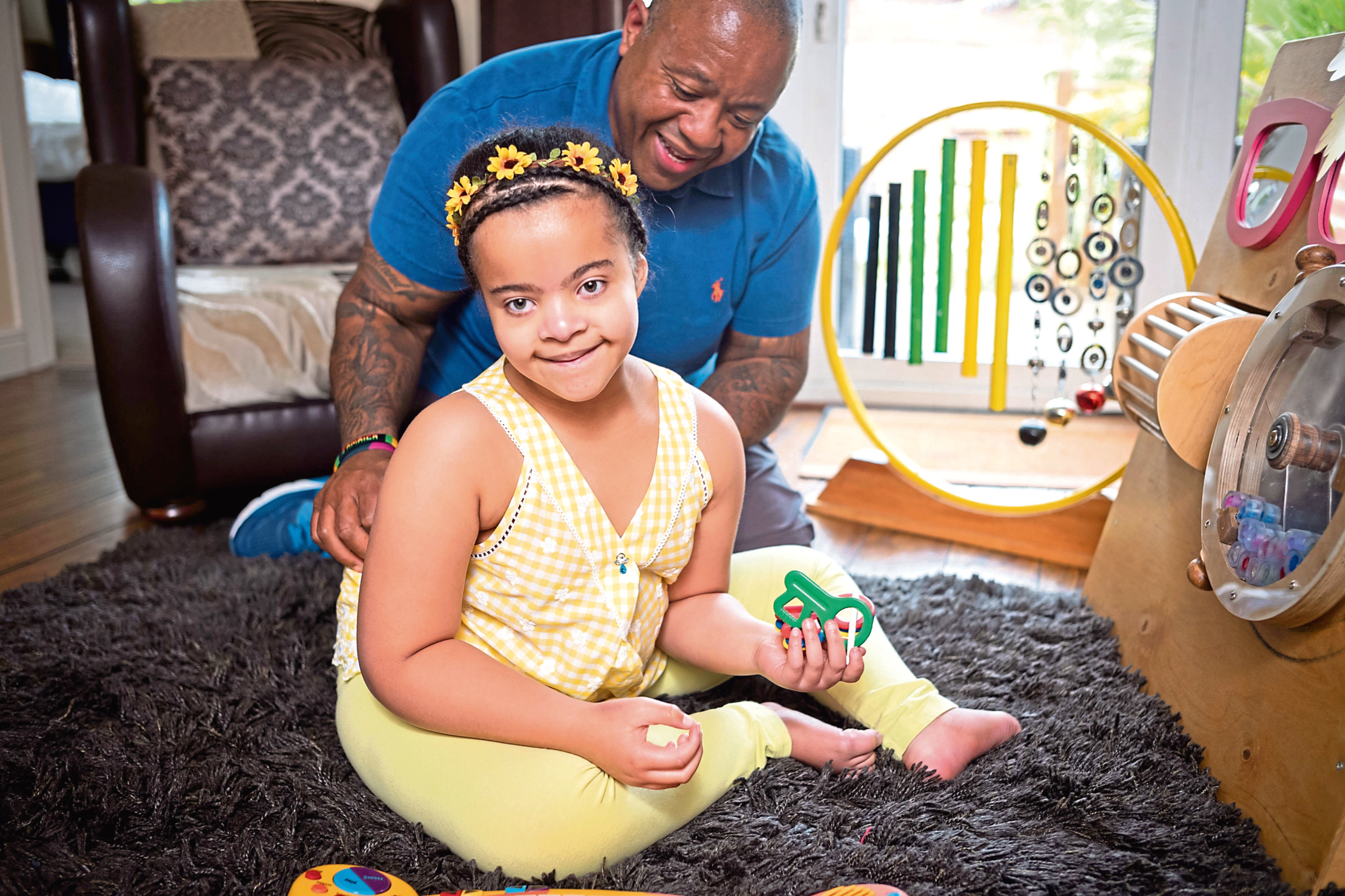 JEANS For Genes Day helps UK children and families affected by genetic disorders.
You may have heard of a few of these, such as cystic fibrosis, Down's syndrome and haemophilia, but it's unlikely you'll know all of the around 6,000 often devastating conditions affecting more than half a million people in the UK.
It's estimated that one in 25 children has a genetic condition, so Genetic Disorders UK runs the annual campaign, which this year, falls on September 21. People wear jeans or denim to school or work and make a donation.
Anna Whaite, a GDUK genetic counsellor, tells us what everybody should know about genetic disorders.
While some genetic disorders are apparent at birth, others are diagnosed later, even in adults
We all carry thousands of genes (made of DNA and carried on chromosomes inherited from our parents), which are instructions for how our bodies grow and function.
"The exact code of our genes varies from person to person – we're all different," Anna explains. "If someone has an alteration which disrupts a gene, that can cause a genetic disorder."
Some disorders are quite common, but others are incredibly rare, and can range from mild to devastating and life-threatening. They can affect any part of us and while some are obvious, others are hard to see.
Sometimes there's no medicine that can help
Once a genetic disorder has been diagnosed, there may be treatments and interventions available to help manage the symptoms but, on some occasions, there is no medication.
Anna says: "We can't simply switch a gene off, take it out or mend it if it doesn't work properly, although gene therapy and other research continues to improve options for the future."
Some disorders are due to changes to chromosomes
While some disorders are caused by changes in a single gene, others are due to changes in chromosomes, the structures that carry genes. Down's syndrome, for example, is caused by an extra copy of chromosome 21.
Other chromosome changes can mean parts are deleted or duplicated, or sometimes swapped around.
Males and females can be affected differently
This is particularly true if the disorder is X-linked (caused by a change in a gene found on the "X" chromosome).
Females have two "X" chromosomes, while males have one "X" and one "Y". If there's a genetic change in a gene on the "X" chromosome, for example with Duchenne muscular dystrophy, a male would show symptoms of this.
"A female with the same gene change may have only mild symptoms or no problems at all," explains Anna, "as she has another 'X' which would be healthy and helps to compensate."
Some inherited disorders can't yet be detected by a gene test
While many genetic tests are available to make or confirm a diagnosis, some conditions can't yet be picked up. Hypermobile Ehlers Danlos syndrome is one example, as the gene or genes involved aren't fully understood.
Disorders happen for a variety of reasons
Some genetic disorders run in families, such as Huntington's disease, which causes progressive degeneration of nerve cells in the brain, affecting movement, cognition and behaviour.
But others happen when two healthy carriers have a child with a genetic disorder – cystic fibrosis, for example – due to a new spontaneous change.
The chance a disorder will be passed on is the same for each pregnancy
So if your first child is affected, it doesn't mean the next will be OK.
Talk to your GP if you're worried about a genetic disorder in your family. They can refer you to an NHS genetics clinic, to provide testing and counselling.
Genetic Disorders UK runs a free helpline on 0800 987 8987, or visit www.geneticdisordersuk.org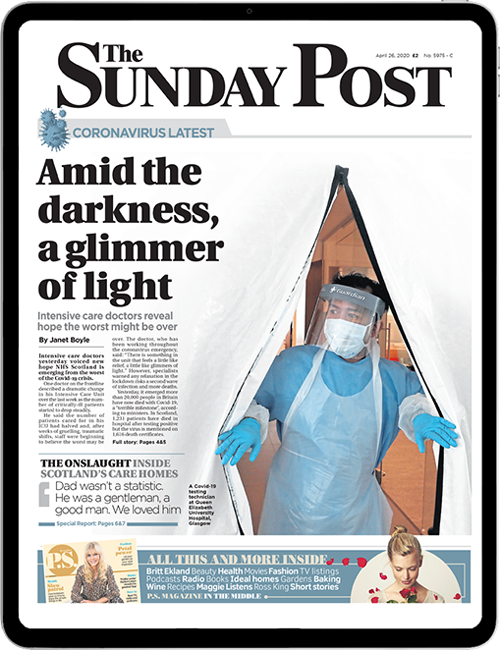 Enjoy the convenience of having The Sunday Post delivered as a digital ePaper straight to your smartphone, tablet or computer.
Subscribe for only £5.49 a month and enjoy all the benefits of the printed paper as a digital replica.
Subscribe