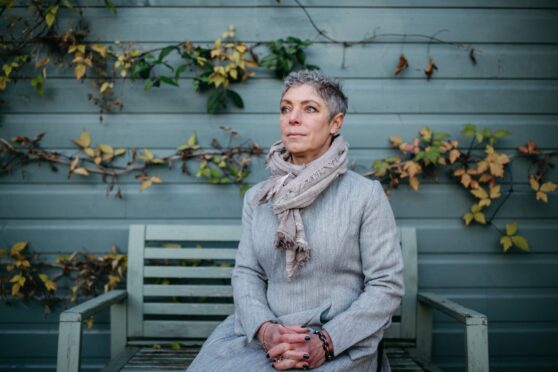 Life, for most of us, changed irrevocably in March 2020, a terrifying time when lockdown clamped the world and coronavirus raged.
For theatre-maker Jeanine Byrne and her husband, the artist John Byrne, however, the life-altering moment had come one year before, when Jeanine was diagnosed with a rare form of breast cancer.
In the three years since, amid cycles of treatment, operations, the good news and the not-so-good news, Jeanine and John have discovered their creativity has been sparked like never before, an answer to facing up to an uncertain future.
Creativity might not come from perfect situations, but out of creative situations can come little pockets of perfection, and it is this that is keeping Jeanine going through these difficult times.
She has found herself inspired like never before, turning her hand to writing for the stage, with a wealth of ideas and projects percolating in her mind.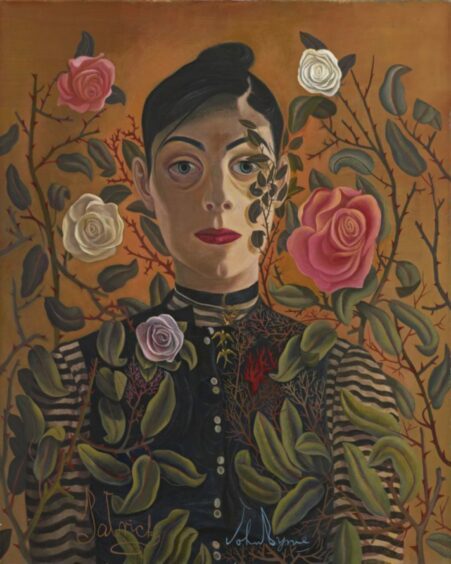 "I was diagnosed with breast cancer in 2019 and it meant I abruptly went from working flat out, running a Pilates studio and working in theatre design, to not doing so much," explained Byrne, speaking from the Edinburgh home she shares with John, whose written work includes The Slab Boys and Tutti Frutti.
"I was receiving some heavy-duty treatment, so I had much more time to spend differently.
"I had always loved writing, so that has been a creative outlet I've explored. I've written a play with dance, a monologue with song, and it's something I would love to continue doing.
"It's a creative outlet I'm not sure I would have got round to otherwise, because once you're on the treadmill it's hard to come off.
"Covid brought that home to a lot of people and caused them to reassess their lives, but I had already started on that path. We were already big on infection control due to the chemo I was receiving – I had basically no immune system left at one point – and then the rest of the world caught up with us."
Cancer during Covid
Like so many people around the country, Byrne was soon dealing not just with the frightening prospect of battling cancer, but the added fear of doing so in a global pandemic.
"I think the cancer has been much more immediate. I'm aware of the collective pain of Covid, but I haven't let it worry me too much – I feel you can only deal with one fatal disease at a time.
"The Western General, where I've been receiving treatment, has been amazing. The staff have done their utmost to keep everything running like it would have done before Covid. It's been hard for them, but they don't let it show. I had four operations last year, as well as chemotherapy and radiotherapy, and it's all carried on. I'm still receiving treatment now, so hats off to everyone at the hospital."
Byrne, 57, first discovered a lump in her breast 25 years ago and received treatment, but the disease returned in 2019 and it was then she discovered she had a gene fault.
Secondary cancer was diagnosed at the start of this year, but she remains hopeful that a new drug she is taking will keep the illness contained for as long as possible. "My health isn't too bad just now. We hope the drug is working but we won't know until my next scan. I won't ever get rid of it now, but hopefully it contains it.
"I speak about it to raise awareness. I urge any young woman to check their breasts, and if they think they might have a genetic fault, then go to the doctor.
"I have the BRCA1 gene fault, like Angelina Jolie, who made it quite famous. I wasn't aware of it until 2019. The type of breast cancer I have is triple negative, which is quite unusual. I remember an oncologist saying to me when I was diagnosed in my 30s that he thought it was genetic, but they didn't have the technology back then. When it reared its head again in 2019, I went for the genetic test – they need to know if you have it as it affects the treatment."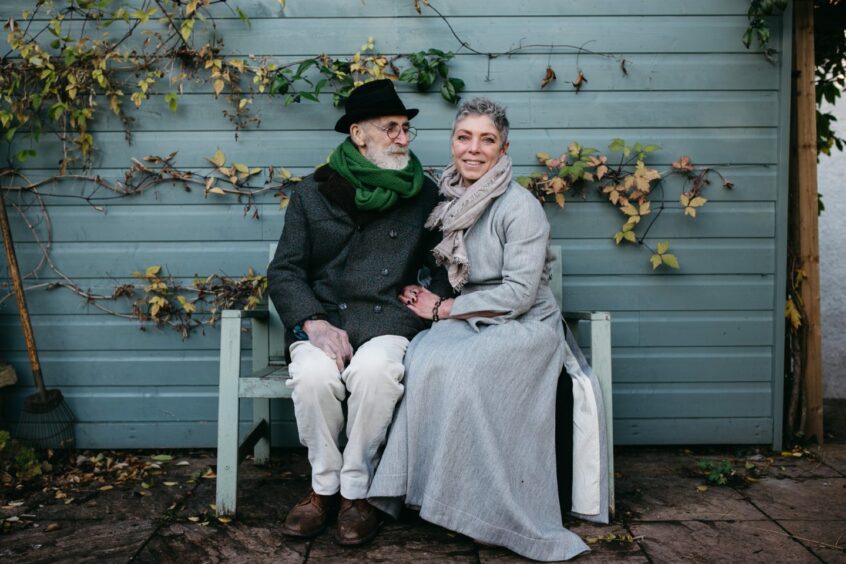 As well as ongoing medical treatment, she has also been feeling the benefits of Pilates and cold water swimming – alternative therapies she feels would benefit more women if they were offered to them post-surgery.
"I strongly believe it would be a great thing to bring more of that, things like Pilates and physio, into the lives of women who are going through breast cancer and having surgery. It's really important – it's meant I've kept complete range of movement in my shoulders.
"Cold water swimming, which I do regularly in the Pentlands, is something I enjoy with my wee dog. It's supposed to be good for the immune system and movement, and it was something I was able to do during lockdown, too.
"My love of Pilates came out of working with dance companies – lighting dance is wonderful – and from dancing as a hobby. I find movement fascinating. I asked my teacher trainer if she thought I could be a suitable teacher and she thought I could be, so I retrained.
"It's a really nice job. It gives something to people, they feel better and enjoy themselves, so what's not to like? I still take classes two days a week, but I can't do more than that because my energy levels are quite questionable with the treatments at the moment."
Meeting John
Byrne combines her Pilates teaching with her work in theatre. She started out in England as a lighting designer before moving north in 1989 to take up a position with the Traverse Theatre in Edinburgh.
She and John met while they were working on one of his plays, Uncle Varick, in 2004. At the time, John was with the actress Tilda Swinton, with whom he has twins Xavier and Honor.
"We became friends then, a couple of years later, we met again on the stage adaptation of Tutti Frutti, and life had changed for both of us and we fell in love. We've been together for 15 years."
The couple, who married in 2014, each provide a creative spark for the other. John has painted and drawn Jeanine on a number of occasions, and she has just adapted one of his children's novels which will soon be the next instalment of Pitlochry Theatre's Sound Stage series, audio-digital plays that can be enjoyed at home.
Donald And Benoit features a great cast of actors, including Taggart's Colin McCredie, Still Game's Gavin Mitchell, and Cara Kelly, from the BBC series Trust Me and Bloodlands, and is based on the children's book released 10 years ago.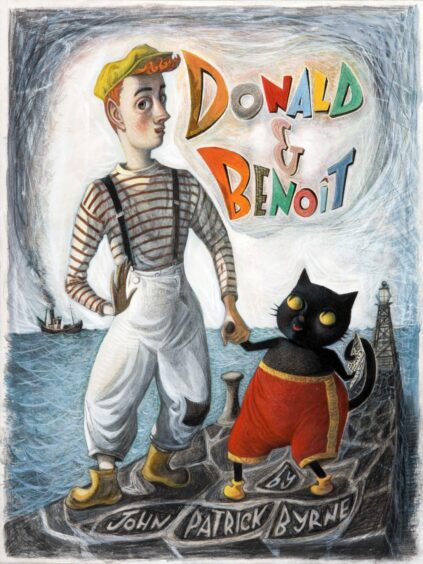 "The story began when John made up wee bedtime stories for his twins and over the years he began to write some of them down and his beautiful book was published in 2011," she explained. "The characters are so completely adorable and make you laugh, and I've always thought it would make a fantastic show.
"I'd been saying this to John for years, but he's always so busy painting and creating, so I asked him if I could have a go. I've written a couple of things he really liked, so he knew I was capable. I adapted it and fleshed it out, and John has been incredibly generous. When I was working on it, I could hear his voice in my head all the time.
"I would write a scene or two and then we would read it through together a couple of times, and sometimes he would make a suggestion. We also spent a few days with Ben Occhipinti, who is the associate director and is doing the music. It's all skiffle music and is great fun. We hope to do it as a full stage production next year."
In the meantime, Jeanine will continue to write and be inspired, to take cold water swims and indulge her love of Pilates, and, most importantly, make the most of every day.
"None of us is cheerful all the time, but I don't want to waste time being miserable," she added. "I try not to brood about the future too much, because it's not helpful. I think something like this does make you savour things.
"Obviously there is more of an immediacy now. I just want to enjoy everything I can, even if it's just the small things in life, which can become really wonderful, too. Friendships, my dog, being creative… everything, really."
---
Theatre's bright spark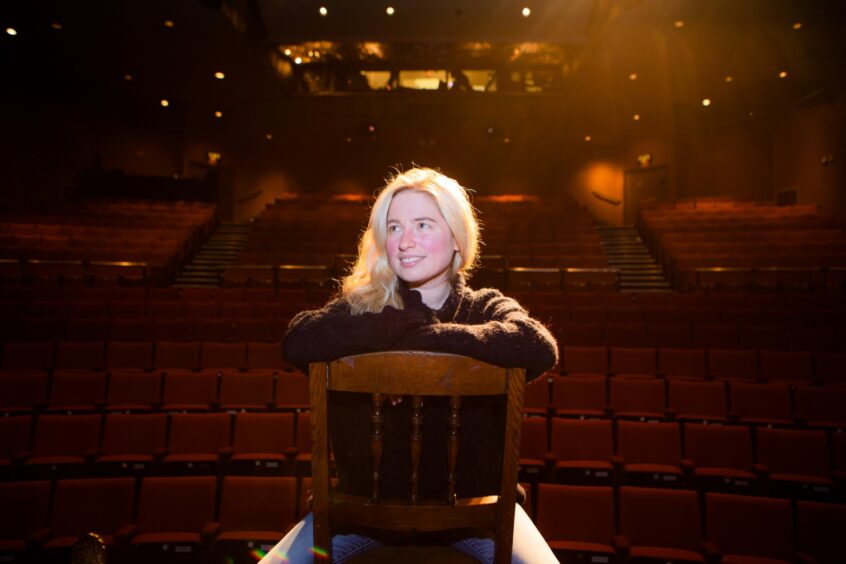 After decades in theatre, Jeanine Byrne had started to lose her love for it – until she met Elizabeth Newman, Pitlochry Theatre's artistic director.
"I'd got a bit cheesed off and retrained as a Pilates teacher," Byrne explained. "I wanted to branch out a little and I feel we're quite proscriptive with ourselves.
"I think there are more people able to be polymaths or be broader in their artistic scope. The reason I started doing more in the theatre again was because I met Elizabeth.
"Both John and I got a lot from her – both in friendship and in professional collaborations. She has a freshness, brightness, directness and honesty. She really is a total bright spark, with such creativity.
"She looks at what you can do rather than what you can't, and her response to Covid has been fantastic. She utilised spaces on the grounds like the lawn, amphitheatre and bandstand, and had the attitude of, 'What exciting things can we do outside that we can't do inside?'
"Her response to the pandemic has been so exciting. She said, 'How do we use this time? Let's not sit at home, let's get on and make some art'. It's typical of her and the way she works.
"She's really inspired me."
---
Donald And Benoit will premiere on Sound Stage from December 17-19. For tickets and further info visit pitlochryfestivaltheatre.com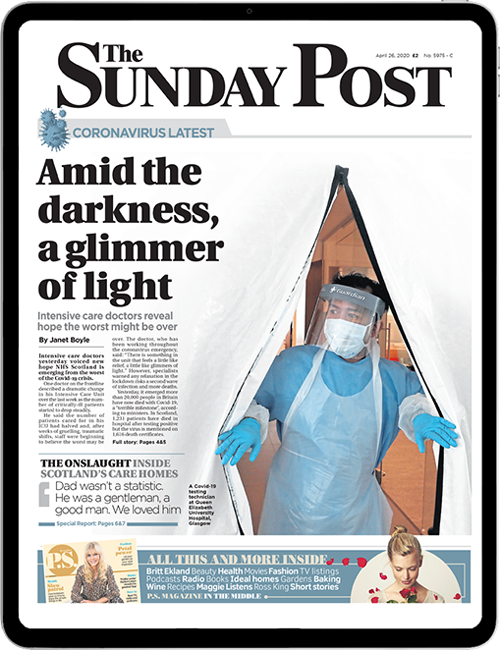 Enjoy the convenience of having The Sunday Post delivered as a digital ePaper straight to your smartphone, tablet or computer.
Subscribe for only £5.49 a month and enjoy all the benefits of the printed paper as a digital replica.
Subscribe